Multiple Schools
Research Methods
PGCert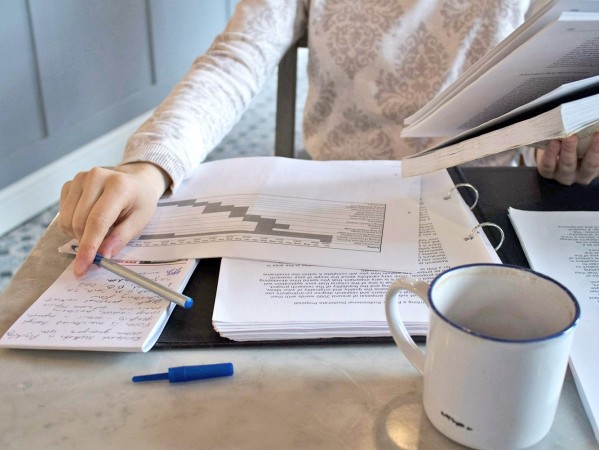 This unique course has been developed to run exclusively to support all research degree students across the university. It is designed to develop your knowledge, skills and capabilities necessary to undertake a research degree within your chosen field.
The course is delivered through two 30 credit modules, each of which is taught over a one week period.
You will develop core skills appropriate for the development of your research proposal, an awareness of appropriate research methodologies and methods, an understanding of the complexities of research and the ability to critically evaluate and reflect your respective discipline.
You are required to complete the PgCert Research Methods prior to submission of your doctoral thesis.
The first module is delivered approximately six weeks after you first begin your studies, while the second module is delivered approximately 10 months after the first module if studying full-time, and 17 months after the first module if studying part-time.
GSM005: Developing research: principles and practice
This module will be delivered over a week long period and will facilitate the research planning stage of your research degree. You will take part in an end of module symposium where you will give a short presentation on your planned research to the rest of the cohort.
GSM008: Research evaluation and critical analysis
This module will be delivered over a week long period and is designed to assist with the critical evaluation of your own research programme in preparation for your evaluative written report. You will work in groups to critique research publications. Successful completion of the module is intended to support you through the transfer process from Master's to doctoral phase.
Modules
Modules and delivery order may change for operational purposes. The University regularly reviews its courses. Course content and structure may change over time. See our course and module disclaimer for more information.
Detailed module information
Each module is delivered twice in an academic session via a blended combination of teaching and learning methods. This includes lectures, seminars and workshops during the teaching week, and supplementation of this learning by participating in appropriate School programmes, education sessions organised by DELTA and active learning sessions with the Principal Supervisor and members of the Supervisory Team. Additional support is offered through seminars, tutorials, workshops, group working and directed reading.
Activity Summary
Lectures - 20-50 students per group, 15 hours per module
Webinar - 20-50 students per group, 15 hours per module
Practical class or workshop - 20-50 students per group, 10 hours per module
Directed Learning - 20-50 students per group, 80 hours per module
Independent Study
You will be expected to study independently for approximately 220 hours per module.
Staff Delivering on This Course
This course is delivered by academic staff from across the 11 academic schools at RGU. This is supplemented by inclusion of external facilitators for selected topics.
Assessment
Year 1
1 written assignment, including essay
1 oral assessment
Year 2
1 written assignment, including essay
1 oral assessment
Feedback
We aim to provide you with feedback within 20 working days of hand-in for all written exams, coursework and practical exams.
ACADEMIC SUPPORT
The Disability & Dyslexia Centre advises and supports students who disclose a sensory or mobility impairment, chronic medical condition, mental health issue, dyslexia and other specific learning differences. Applicants are encouraged to arrange a pre-entry visit to discuss any concerns and to view the facilities.
ONLINE LEARNING & SUPPORT
All undergraduate and postgraduate students, whether you are learning on-campus or by online distance learning, benefit from using our collaborative virtual learning environment, CampusMoodle. You will be provided with 24/7 online access to your learning material and resources, along with the ability to interact with your class members and tutors for discussion and support.
STUDY SKILLS SUPPORT
The Study Support Team provides training and support to all students in:
Academic writing
Study skills (note taking, exam techniques, time management, presentation)
Maths and statistics
English language
Information technology support
Library Support
The Library offers support for your course, including the books, eBooks, and journals you will need. We also offer online reading lists for many modules, workshops and drop-ins on searching skills and referencing, and much more.
Normal entry requirements are a master's degree or a first or upper second class honours degree from a University of the United Kingdom, or from an overseas University.

Research Degree applicants holding qualifications other than those above shall be considered on their merits and in relation to the nature and scope of the proposed research programme.
Successful completion of both modules of the PgCert Research Methods is required to complete a doctorate degree.
English Language Requirements
Applicants whose first language is not English should have an IELTS score of 6.5 with a minimum of 5.5 in all 4 components.
We accept a variety of in-country and secure English language tests, find out more:
Our Pre-Sessional English Programme (PSP) is available for students who have not yet reached the required English level and those who would like to improve their language competency.
PRE-SESSIONAL ENGLISH PROGRAMME AT RGU
Please note, some courses may require a higher standard of English than stated in this page. Contact admissions@rgu.ac.uk for further information.
For Academic Year 2019/2020
Applicants should contact the Graduate School Team for fees.
Additional Costs
The following course-related costs are not included in the course fees:
The cost of books that you may wish to purchase.
Costs associated with your placement / study abroad
DISCLAIMER
For new intakes course fees are reviewed and published annually for each mode of delivery. Tuition fees are fixed for the duration of a course at the rate confirmed in the offer letter. For further information see:
Have a question about this module or how to apply for a Research Degree Topic? Get in touch with the Graduate School team and they'll do their best to help.
​Taking this course, you will have access to some of the world's best facilities.
We've invested more than £100 million in the development of our campus, new facilities and new resources.
University Wide Facilities
Apply
Have a question about this module or how to apply for a Research Degree Topic? Get in touch with the Graduate School team and they'll do their best to help.
Ready to start this module as part of your current Research Degree?