Learning, Teaching and Assessment (Nursing and Midwifery)
PgCert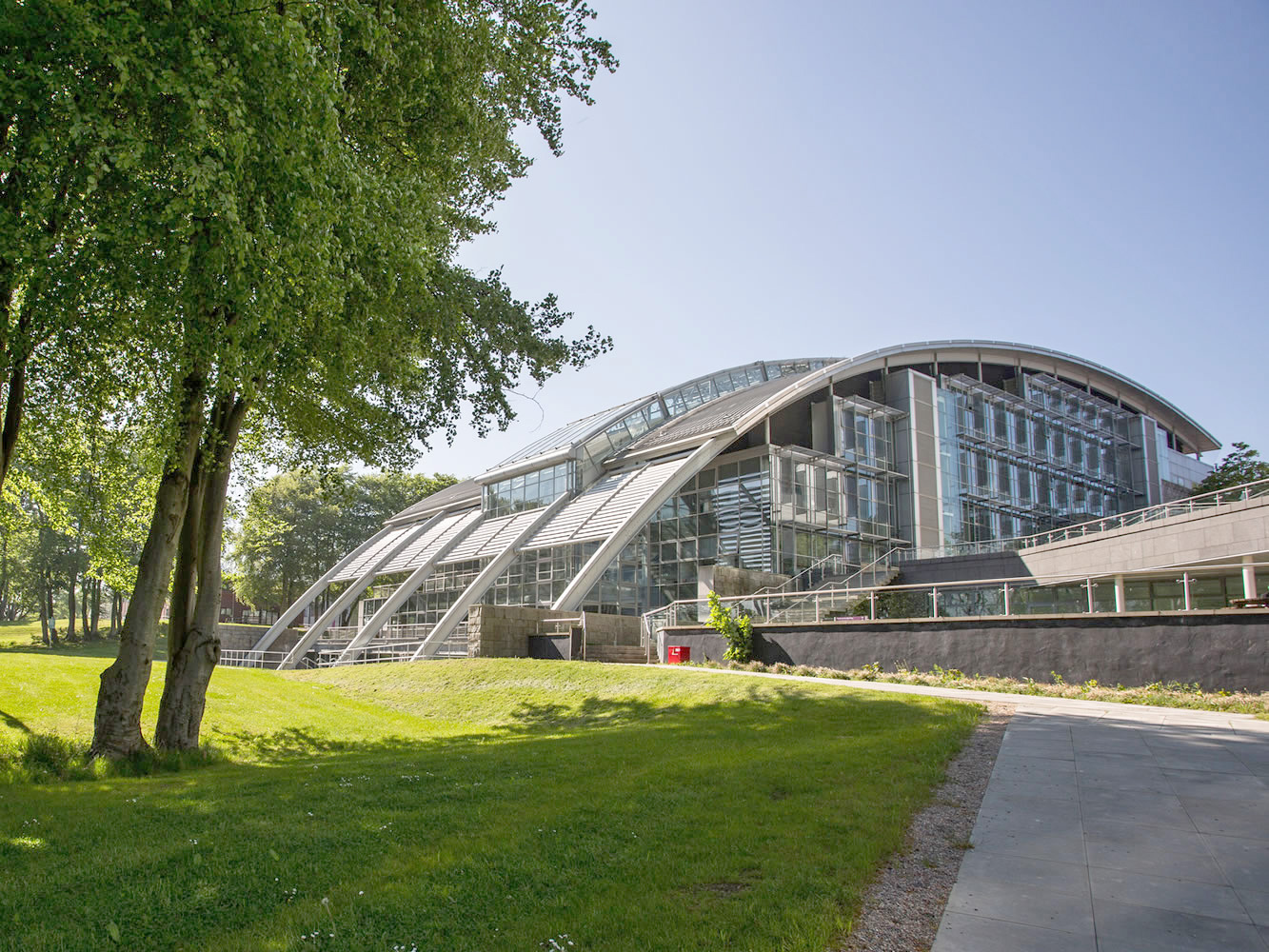 This course aims to equip Nurses and Midwives in a teaching role, with contemporary knowledge to enhance the quality of the learning experience for nursing and midwifery students and to make a positive difference in your career, and in the lives and early careers of students.
The course meets the needs of newly-appointed staff with academic or learning support roles as well as the RGU's requirements of probation. It meets SCQF level 11 attributes and requirements of Descriptor 2 of the UK Professional Standards Framework (2011) and Fellow of the Higher Education Academy (UKPSF 2011). It also meets requirements for NMC (2008) Lecturer/Practice educator and provides a flexible work-based learning route to promote synergies between your learning activities and work role.
You will learn generic cognitive skills and employ a critical pedagogical approach to learning, teaching and assessment using appropriate methods taking cognisance of the subject and the level of the academic programme consistent with institutional, professional requirements and guidelines.
You'll exercise appropriate critical judgement to create an effective and supportive student-centred learning environment which respects students as equal, individual, autonomous learners whilst recognising and promoting the value of reasonable adjustments and diversity.
You'll critically appraise student learning activities and/or programmes of study, including the appropriate choice of learning technology, to achieve the intended learning outcomes.
You'll critically reflect on professional practice in the context of Interprofessional Educational learning, teaching and assessment to evidence the application and achievement of professional standards and quality frameworks in higher education (e.g. NMC, HEA and QAA) and continue your own professional development while contributing to a learning community.
You'll exercise appropriate evidence-based judgement to create an effective and supportive student-centred learning environment with peers both within RGU and practice settings which respects students as equal, individual, autonomous learners whilst recognising and promoting the value of reasonable adjustments and diversity.
Detailed module information
This course is delivered via blended learning which comprises both face-to-face contact and online via our Virtual Learning Environment CampusMoodle.
Using the UK Professional Standards Framework (2011) for supporting teaching and learning in higher education the course enables students who have successfully undertaken modules and earned academic credit to use that credit to gain professional recognition as Fellow of the Higher Education Academy (FHEA) thus enabling a highly personalised and work relevant experience.
The course content is delivered via three individual SCQF level 11 modules which are aligned to the UKPSF (2011) core knowledge and professional values of the Higher Education Academy (HEA) and the NMC's (2008) Standards to Support Learning and Assessment in practice.
Activity Summary
Lectures - 30 hours per course
Independent Study - 200 hours per course
Placement / Work Based Learning - 70 hours per course
Independent Study
Self-study time is an important part of your success, including work-based learning in your practice settings. The course is delivered face-to-face in lectures and tutorials as well as online and you will be required to access and complete all elements. You will be considered to have strong organisation and self-direction skills.
Staff Delivering on This Course
The course is supported by very-experienced NMC (2008) registered Lecturer/Practice Educators with a wide-range of experience in curriculum development and delivery. Much of the teaching delivery is also supported by a wide-range of subject specialists such as Academic Quality Officers, Technology Enhanced Learning Advisors and Disabilty Advisors.
Assessment
Typically students are assessed each year:
1 ePortfolio with 360 hours of of learning, teaching and assessment practice
1 peer reviewing of learning, teaching and assessment practice
2 technology enhancement delivery of teaching
Feedback
We aim to provide you with feedback within 20 working days of hand-in for all written exams, coursework and practical exams.
ACADEMIC SUPPORT
The Disability & Dyslexia Centre advises and supports students who disclose a sensory or mobility impairment, chronic medical condition, mental health issue, dyslexia and other specific learning differences. Applicants are encouraged to arrange a pre-entry visit to discuss any concerns and to view the facilities.
ONLINE LEARNING & SUPPORT
All undergraduate and postgraduate students, whether you are learning on-campus or by online distance learning, benefit from using our collaborative virtual learning environment, CampusMoodle. You will be provided with 24/7 online access to your learning material and resources, along with the ability to interact with your class members and tutors for discussion and support.
STUDY SKILLS SUPPORT
The Study Support Team provides training and support to all students in:
Academic writing
Study skills (note taking, exam techniques, time management, presentation)
Maths and statistics
English language
Information technology support
Library Support
The Library offers support for your course, including the books, eBooks, and journals you will need. We also offer online reading lists for many modules, workshops and drop-ins on searching skills and referencing, and much more.
JOB PROSPECTS
The course enables you to teach and support learning in a variety of contexts, allowing you to become a competent NMC (2008) Registered Lecturer/Practice Educator, autonomous life-long learner, reflective practitioner and Fellow of the Higher Education Academy (UKPSF 2011).
You should be a Registered Nurse or Midwife with the Nursing and Midwifery Council.
Nurses and midwives who intend to take on the role of teacher must fulfil the following criteria:
Be registered in the same part or sub-part of the register as the students they support.
Have completed at least three years post-registration experience, gained additional professional knowledge and skills, and have experience in an area where students are gaining practice experience relevant to their registration.
Have extended their professional knowledge, relevant to their field of practice, to at least first degree level, prior to undertaking an NMC approved post-graduate teacher preparation programme.
Have the ability to lead programme development and co-ordinate the work of others in delivering and assessing programmes of learning in practice and academic settings supporting a wide range of students.
Special Requirements: Acceptance to all nursing and midwifery courses is subject to a health screening and satisfactory PVG clearance (previously an enhanced disclosure). More details about the PVG scheme please visit Disclosure Scotland.
ENGLISH LANGUAGE REQUIREMENTS
Applicants whose first language is not English should have an IELTS of 6.5 overall, with no component lower than 5.5, or an equivalent.
We accept a variety of in-country and secure English language tests, find out more:
Our Pre-Sessional English Programme (PSP) is available for students who have not yet reached the required English level and those who would like to improve their language competency.
Pre-Sessional English Programme at RGU
Please note, some courses may require a higher standard of English than stated in this page. Contact admissions@rgu.ac.uk for further information.
For Academic Year 2018/2019
All Students
FOR ACADEMIC YEAR 2019/2020
All Students
Additional Costs
The following course-related costs are not included in the course fees:
The cost of books that you may wish to purchase.
Costs associated with your placement / study abroad
Alumni Discount
Robert Gordon University is delighted to offer a 20% loyalty discount on course fees for all alumni who have graduated from RGU.
Student Funding
Postgraduate students will normally make their own arrangements for payment of fees. However, there are a limited number of SAAS funded places on certain postgraduate courses.
There are also sources of funding that are applicable to categories of student.
Postgraduate Students' Funding
Scholarships and Financial Awards
You may also qualify for a scholarship or financial award:
SCHOLARSHIPS AND FINANCIAL AWARDS
DISCLAIMER
For new intakes course fees are reviewed and published annually for each mode of delivery. Tuition fees are fixed for the duration of a course at the rate confirmed in the offer letter. For further information see:
Have a question about the course? Get in touch with our Student Admissions Team and we'll do our best to help.
+44 (0) 1224 262728
Register Now
Would you like to keep up to date with open days, scholarships and other news? Fill out our online form.
Taking this course, you will have access to some of the world's best facilities.
We've invested more than £100 million in the development of our campus, new facilities and new resources.
University Wide Facilities
Apply
We've got a few options for applying to our postgraduate courses for UK, EU and international applicants.
All applicants to postgraduate courses can apply direct to the university using our online application form.
All applicants can apply direct to the University with our PDF form.