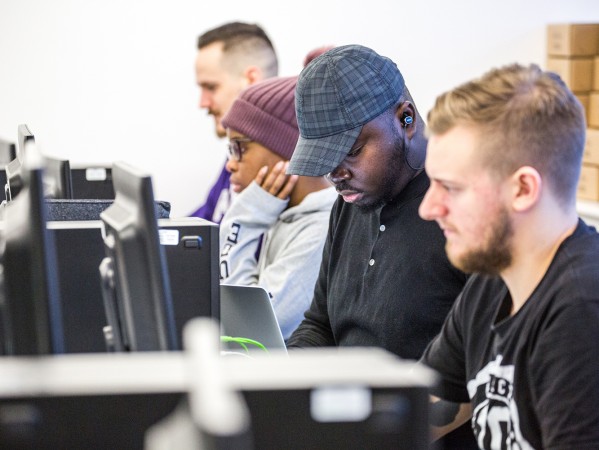 This module will provide you with knowledge and understanding of information technology, its analysis, design and implementation for the successful delivery of effective business systems.
This short course will provide practical skills in using the key Information Technology (IT) applications critical to a business and management environment.
On successful completion of this module, you will be able to
Describe and critically evaluate the key functions of IT hardware and software and their application to business
Develop and apply skills in the use of current applications software to support business objectives
Appraise the contribution which telecommunications and associated technologies make to businesses and organisations and the challenges these present to managers
Evaluate the challenges of managing information systems, technologies, resources and strategies
Topics covered:
Computer Systems Hardware
Computer Systems Software
Business Applications and Issues
Applications Software and IT skills
Telecommunications and Networks
The Internet
Using the Internet for Business
Managing Change
Security and Ethics
Ensuring Systems Quality
Disclaimer
The University regularly reviews its courses. Course content and structure may change over time. See our course and module disclaimer for more information.
You will learn through a mix of online study materials, interactive work and guided activities. Attendance at the University is therefore not required.
---
Academic Support
The Disability & Dyslexia Centre advises and supports students who disclose a sensory or mobility impairment, chronic medical condition, mental health issue, dyslexia and other specific learning differences. Applicants are encouraged to arrange a pre-entry visit to discuss any concerns and to view the facilities.
Study Skills Support
The Study Support Team provides training and support to all students in:
Academic writing
Study skills (note taking, exam techniques, time management, presentation)
Maths and statistics
English language
Information technology support
On completion of the module you could progress to other modules within the Professional Development @ RGU programme or, providing you meet the entry requirements and credit transfer regulations, you would be able to use the credits gained from this module towards the Graduate Certificate Management Studies or Graduate Certificate Information Studies.
You should have work experience in for example an administrative role.
All international students, for whom English is not their first language, will need either IELTS 6.5 or its equivalent in TOEFL.
Course fees: £1,010
Additional Costs
The following course-related costs are not included in the course fees:
Disclaimer
For new intakes course fees are reviewed and published annually for each mode of delivery. Tuition fees are fixed for the duration of a course at the rate confirmed in the offer letter. For further information see:
Have a question about a Professional Development course? Get in touch with the team and we'll do our best to help.
Taking this course, you will have access to some of the world's best facilities.
We've invested more than £100 million in the development of our campus, new facilities and new resources.
University Wide Facilities
Apply
Register direct to the university using our online application form. 
Applications close 1 week prior to the start of the module. 
Have a question about a Professional Development course? Get in touch with the team and we'll do our best to help.