Work Based Learning
Short course - 30 credits or 60 credits SCQF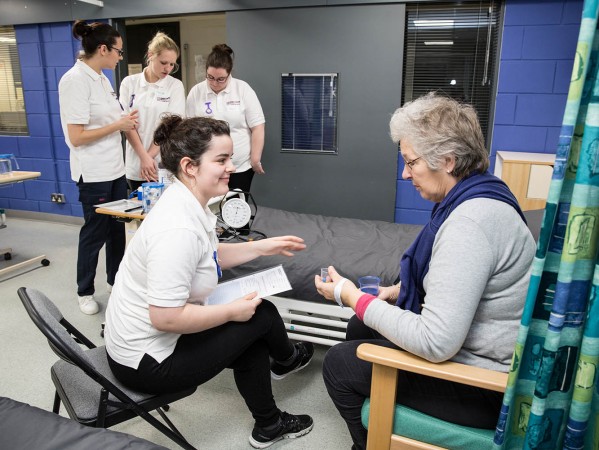 This work based learning module offers you a tailor-made professional development opportunity to demonstrate and enhance competence to practice in your specialist environment. This is achieved through enabling you to integrate previous/current learning and current experience gained in your role with theoretical underpinnings to achieve academic credits.
Concept of work based learning
Learning agreements
Evidencing the process and outcome of learning
Work based learning as negotiated in individual learning agreement to meet personal, professional and/or organisational goals
Disclaimer
The University regularly reviews its courses. Course content and structure may change over time. See our course and module disclaimer for more information.
You will learn via online learning materials, activities and discussion.
Assessment
This course is assessed through written assignment.
Academic Support
The Disability & Dyslexia Centre advises and supports students who disclose a sensory or mobility impairment, chronic medical condition, mental health issue, dyslexia and other specific learning differences. Applicants are encouraged to arrange a pre-entry visit to discuss any concerns and to view the facilities.
Study Skills Support
The Study Support Team provides training and support to all students in:
Academic writing
Study skills (note taking, exam techniques, time management, presentation)
Maths and statistics
English language
Information technology support
You must be a health care professional.
For Academic Session 2019/2020
UK/EU Students:
£590 for the 30 credit module
£810 for the 60 credit module
International Students:
To be confirmed for the 30 & 60 credit modules
Additional Costs
The following course-related costs are not included in the course fees:
Disclaimer
For new intakes course fees are reviewed and published annually for each mode of delivery. Tuition fees are fixed for the duration of a course at the rate confirmed in the offer letter. For further information see:
Have a question about the course? Get in touch with the Nursing CPD team and we'll do our best to help.
Taking this course, you will have access to some of the world's best facilities.
We've invested more than £100 million in the development of our campus, new facilities and new resources.
University Wide Facilities
Apply
Apply for School of Nursing and Midwifery short courses by requesting an application pack by email.
Have a question about the course? Get in touch with the Nursing CPD team and we'll do our best to help.