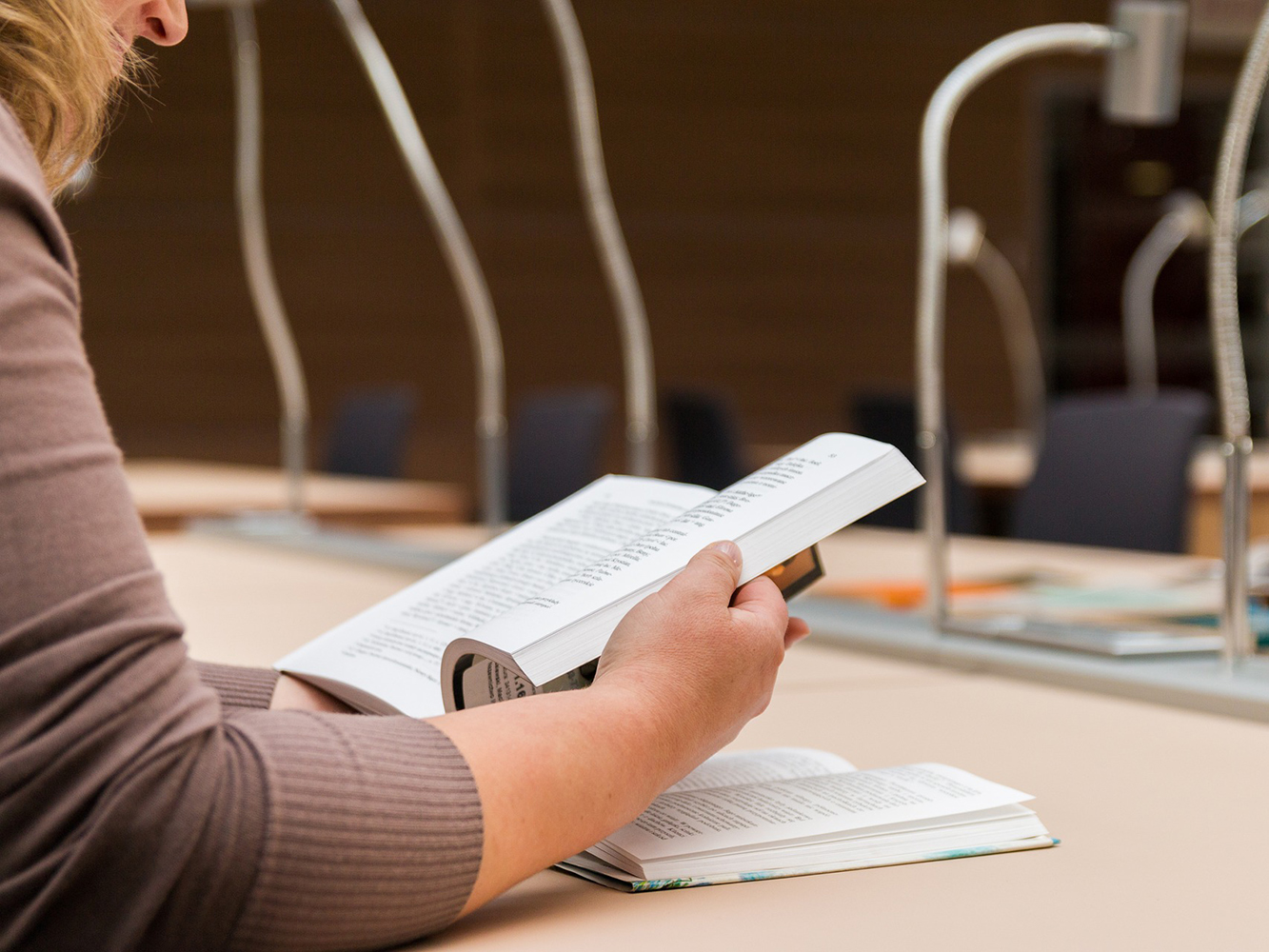 This online Information Studies course has been designed to provide a flexible access route if you have relevant work experience in the library and information management sectors but do not hold and undergraduate qualification to gain entry to master's level courses.
You will gain an understanding of the nature and characteristics of information in contemporary society and to explore the fundamental principles, concepts and methodologies in managing it effectively. You will be able to draw upon your previous work experience and critically examine the day-to-day workings of your own organisation. You will develop your study, research and learning skills to prepare you for master's level study in the areas of Information Management and Information and Library Studies.
The course comprises four taught modules. All of the modules are rooted firmly in the contemporary issues and challenges facing the information professions in the twenty-first century and are designed to provide you with an understanding of information studies in a variety of different sectors.
Modules
Modules and delivery order may change for operational purposes. The University regularly reviews its courses. Course content and structure may change over time. See our course and module disclaimer for more information.
Detailed module information
This course is an online course taught through CampusMoodle, the university's Virtual Learning Environment (VLE) which offers you flexibility of where and when you can study.
CampusMoodle provides you with full open access to tutors and other class members. You will have the benefit of being part of a group of learners with the invaluable opportunity to participate in active, group-related learning within a supportive online community setting.
The interactive virtual learning environment provides you with lecture and course materials including:
Virtual tutorials
Live chats
Discussion forums - student and tutor led
Up-to-date web technology for delivery methods
User friendly material
Access to our online library
Please note applications for September 2019 via Online Learning are currently suspended.
Activity Summary
Tutorial - 3 hours per week
Independent Study - 8 hours per week
Blackboard collaborate group - 4 hours per course
Independent Study
The course materials are intended to provide a foundation on which students are expected to build their understanding through independent learning. This includes extra reading, research, watching online videos and personal reflection. Independent study makes up 40% of the course and evidence of such learning has a significant impact on assessment grades.
Staff Delivering on This Course
This course is taught by the academic staff within Information Management who have significant teaching and professional industry experience. They will recreate the same challenging interactive format of the on-campus courses while you study at a distance. Staff are actively engaged in research and scholarly activities which ensures the course is relevant and you are prepared for professional practice in contemporary issues.
Our staff have either achieved Fellowship of the Higher Education Academy, or are working towards this. This is a professional recognition of lecturer practice, impact and leadership in teaching and learning. In addition, many have featured in the annual Support and Teaching staff with Appreciation and Recognition (STAR) awards voted by the students and organised by RGU:Union.
Assessment
Typically students are assessed through 4 reports.
Feedback
We aim to provide you with feedback within 20 working days of hand-in for all written exams, coursework and practical exams.
---
ACADEMIC SUPPORT
The Disability & Dyslexia Centre advises and supports students who disclose a sensory or mobility impairment, chronic medical condition, mental health issue, dyslexia and other specific learning differences. Applicants are encouraged to arrange a pre-entry visit to discuss any concerns and to view the facilities.
ONLINE LEARNING & SUPPORT
All undergraduate and postgraduate students, whether you are learning on-campus or by online distance learning, benefit from using our collaborative virtual learning environment, CampusMoodle. You will be provided with 24/7 online access to your learning material and resources, along with the ability to interact with your class members and tutors for discussion and support.
STUDY SKILLS SUPPORT
The Study Support Team provides training and support to all students in:
Academic writing
Study skills (note taking, exam techniques, time management, presentation)
Maths and statistics
English language
Information technology support
Library Support
The Library offers support for your course, including the books, eBooks, and journals you will need. We also offer online reading lists for many modules, workshops and drop-ins on searching skills and referencing, and much more.
JOB PROSPECTS
On completion of this course you will be prepared to study at postgraduate level and access our CILIP accredited MSc course in Information Management and Information Library Studies.
The course is widely used as continuing professional development by those already employed in para-professional information posts. Recent graduates from the course have included information managers, data analysts, library assistants and information officers in both the public and private sectors.
You do not require any formal academic qualifications but will require appropriate work experience.
ENGLISH LANGUAGE REQUIREMENTS
Applicants whose first language is not English should have an IELTS of 6.5 overall, with no component lower than 5.5, or an equivalent.
We accept a variety of in-country and secure English language tests, find out more:
Our Pre-Sessional English Programme (PSP) is available for students who have not yet reached the required English level and those who would like to improve their language competency.
PRE-SESSIONAL ENGLISH PROGRAMME AT RGU
Please note, some courses may require a higher standard of English than stated in this page. Contact admissions@rgu.ac.uk for further information.
FOR ACADEMIC YEAR 2019/2020
All Students
Please note applications for September 2019 via Online Learning are currently suspended.
ADDITIONAL COSTS
The following course-related costs are not included in the course fees:
The cost of books that you may wish to purchase.
Costs associated with your placement / study abroad
DISCLAIMER
For new intakes course fees are reviewed and published annually for each mode of delivery. Tuition fees are fixed for the duration of a course at the rate confirmed in the offer letter. For further information see:
STUDENT FUNDING
If you are a Scottish resident or EU national you are not liable to pay fees and should apply to SAAS for funding.
STUDENT AWARDS AGENCY FOR SCOTLAND (SAAS)
Students from other parts of the UK should visit the appropriate website:
SCHOLARSHIPS AND FINANCIAL AWARDS
You may also qualify for a scholarship or financial award:
Got a question about this course? Contact our team and we'll try to answer all your queries.
The course has not only provided me with professional knowledge and practical skills to work within the information field, it has also prepared me for the dedication and commitment needed to continue to master's level. Without this qualification and the support of the tutors at RGU, I could not have reached the level I am at today.
NICOLE BOYCE, GRADUATE CERTIFICATE INFORMATION STUDIES GRADUATE
Accreditation
This course has been accredited by The Chartered Institute of Library and Information Professionals (CILIP).
The Information Management subject area is an
iSchool
committed to the highest standards of quality and best practice in pedagogy and research.

Taking this course, you will have access to some of the world's best facilities.
We've invested more than £100 million in the development of our campus, new facilities and new resources.
University Wide Facilities
Apply
All applicants to postgraduate courses can apply direct to the university using our online application form.
Got a question about this course? Contact our team and we'll try to answer all your queries.