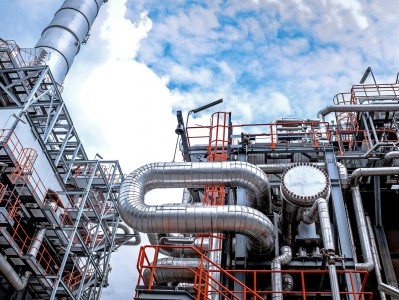 This course permits industrial information managers to explore and enable tag-centric, 21st century information services in the context of industrial processes and associated outcomes.
Industrial information management and facilities management have both historically been required to work within the document-centric outputs of capital projects. Now, with the advent of digitalisation and the fourth industrial revolution, the focus is expanding to include data-centric business, not only in greenfield projects but also in brownfield projects, operations, maintenance and modification.
At the same time, the scope of value that can be derived from industrial data continues to expand. To continue to add value and decrease risk in the organisation, supply chain and industry, these changes require information management practitioners to cultivate a deeper and closer understanding of engineering disciplines, components and process streams. This course allows practitioners to expand their professional identity towards tag-centric industrial information management.
It also allows those working in related roles, such as procurement, to understand the value of engineering data management. With this understanding the wider Industrial Data and Information Management community can, as a whole, add more value and further decrease industrial risks.
The module is made up of a number of core study topics that guide the student towards their new professional identity by developing bridging knowledge between the discipline of information management, engineering concepts, digitised and digitalised business, the role of the supply chain and service management.
On completion of this module, you will be able to:
Communicate the broad engineering disciplines and physical components utilised in upstream oil and gas
Tell the story of the development of process plant engineering data and information management from the mid 20th Century to the advent of industry 4.0
Deconstruct and judge the impact of data and information management along the projects and operations supply chain
Synthesise a tag-centric engineering data and information service concept
Reflect critically on the business value of engineering data management
Disclaimer
The University regularly reviews its courses. Course content and structure may change over time. See our course and module disclaimer for more information.
You will study web-based materials and completion of online assessment tests via the university's online learning environment, CampusMoodle.
The materials for the core study topics are available in three formats – PDFs, podcasts and pre-recorded audio/visual presentations. These are the equivalent of lecture material.
The students then build on those materials through set activities, set reading and further independent reading.
Students are advised to progress at a rate of one topic (and the associated tasks) per week and this should equate to 7-10 hours per week and 150 hours in total.
Some of the activities will require student interaction (e.g. discussions, debates), only some of which will be in real time.
The course is assessed by an individual portfolio. This type of assessment can include, for example, reports, plans, presentations and marks for engagement in the activities.
INDEPENDENT STUDY
As this is a university course, students must make use of their access to the university's online library collections to expand their perspective and prompt critical reflection. Students who do not do so increase their risk of being unable to achieve a passing grade in the assessment.
Staff Delivering on this Course
RGU's Information Management subject group includes perhaps the world's only industrial information management academics in the world, teaching not only on this course but various others in the industrial IM arena. They may also be supported by Associate Lecturer/s who provide additional input where appropriate whilst also working in the industry.
---
Academic Support
The Disability & Dyslexia Centre advises and supports students who disclose a sensory or mobility impairment, chronic medical condition, mental health issue, dyslexia and other specific learning differences. Applicants are encouraged to arrange a pre-entry visit to discuss any concerns and to view the facilities.
Study Skills Support
The Study Support Team provides training and support to all students in:
Academic writing
Study skills (note taking, exam techniques, time management, presentation)
Maths and statistics
English language
Information technology support
This course will help current practitioners to update their understanding and develop their professional identity and it will help new entrants to join the workforce.
Subsequent career development opportunities include moving into new process and heavy industries, into management roles with responsibility for proposing and managing change and into specialist consultant roles.
You do not require any formal academic qualifications.
All international students, for whom English is not their first language, should have either IELTS 6.5 or its equivalent in TOEFL. You should note that modules taken through Professional Development@RGU are not eligible for Tier 4 sponsorship.
FOR SESSION 2020/2021
Additional Costs
The following course-related costs are not included in the course fees:
Costs associated with your placement / study abroad
Disclaimer
For new intakes course fees are reviewed and published annually for each mode of delivery. Tuition fees are fixed for the duration of a course at the rate confirmed in the offer letter. For further information see:
Have a question about a Professional Development course? Get in touch with the team and we'll do our best to help.
Taking this course, you will have access to some of the world's best facilities.
We've invested more than £100 million in the development of our campus, new facilities and new resources.
University Wide Facilities
Apply
---
The university has moved to home teaching and working following official COVID-19 guidance from the Scottish Government. Our staff will continue to process applications and respond to enquiries about your course during this time.
---
Register direct to the university using our online application form. 
Applications close 1 week prior to the start of the module. 
Have a question about a Professional Development course? Get in touch with the team and we'll do our best to help.