Process & Cost Optimisation
Short Course
Apply Now Start 24 September 2019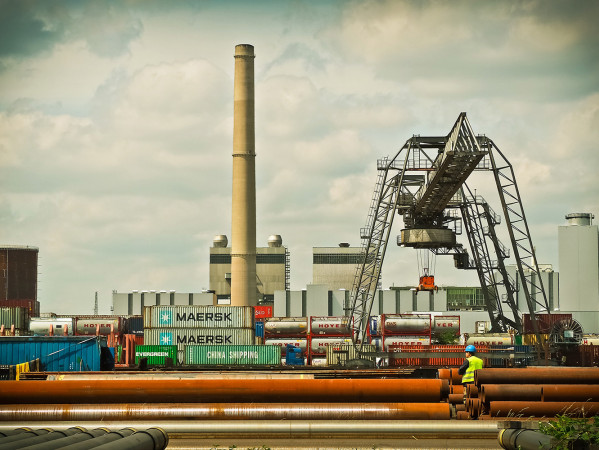 This course will cover the key principles of process optimisation, effective asset management and procurement management and participants will be introduced to the set of guiding principles that drive optimisation. This knowledge of process improvement will equip participants with the necessary skills and mind-set they need to map and critically evaluate their own internal procedures in order to s
Participants will explore a variety of approaches that can be effectively implemented by the business to meet their growth goals and will also discover how to effectively communicate any change(s) made to the workforce to guarantee engagement and ensure that maximum value is realised.
On completion of this course, participants will have explored topics including:
Understanding how supplier management and procurement optimisation can lead to significant and sustainable cost reduction within the business
Evaluation of the ways in which focused asset management can improve efficiency and cost performance
Identification of waste, improve flow and recognise opportunities to enhance processes that will benefit the business
Prioritisation and ability to implement a variety of methods to measure the operational efficiency of the processes employed within the business
Establishment of a cost conscious culture within the organisation which seeks to avoid diluting the benefits of successful growth through erosion of margins
Fit4Energy
All Fit4Energy courses are energy-focused and delivered in partnership with industry.
Fit4Energy equips participants with energy sector-specific skills and knowledge to plan for implementing growth.
The course has been developed with industry stakeholders and draws on energy sector insights, case studies and global best practice.
The course will be delivered through 3 workshops. These are designed to engage businesses and help to tackle the unique challenges and opportunities presented in global markets and product innovation.
To facilitate this, RGU envisage small groups of participants for each course, which will allow time for each participant to discuss their business and circumstances. Each cohort will contain maximum number of 20 delegates.
Delegates are welcome who are currently employed in an energy business and have the ambition to support the growth of the business or build their own knowledge of business growth.
This course is aimed at those employees working in the area of Operations or Purchasing and Supply. The person must be able to influence internal process and have the potential to communicate the changes effectively across the firm.
All our growth courses are recommended for those interested in successfully growing a business.Our courses are most appropriate for employees in SME's with a growth ambition. However, they are also appropriate from employees of larger organisations who are seeking support in growing a subdivision of the company or who lead a team with a growth objective
Individuals Learner or Employees
£500 per course
For other delivery formats please contact us to discuss your requirements: f4e@rgu.ac.uk
Fit4Energy Cohort 3
£3,700 per company for the minimum of eight courses. Each additional course, over and above the 8, will be charged at a rate of £465.
BESPOKE COMPANY PACKAGE
Pricing for the bespoke company packages is assessed on a case by case basis. This will be based on the number of delegates and the location for delivery. Contact us to discuss your requirements: f4e@rgu.ac.uk
---
Costs include all teaching materials, access to the RGU online portal and follow up support.
Have a question about the course? Get in touch with the Fit4Energy team and we'll do our best to help.
Taking this course, you will have access to some of the world's best facilities.
We've invested more than £100 million in the development of our campus, new facilities and new resources.
University Wide Facilities
Apply
Register online for Fit4Energy
Have a question about the course? Get in touch with the Fit4Energy team and we'll do our best to help.