Strategic Management and Leadership for Employability
CMI Certificate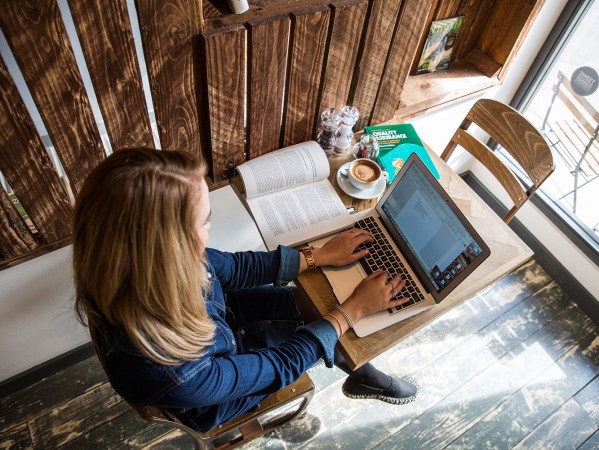 The Strategic Management and Leadership for Employability short course has been designed specifically for current RGU postgraduate students of any discipline. It will provide you with management and leadership skills to enhance your job prospects and give you the opportunity to stand out from the crowd.
You will study CMI accredited modules including Strategic Leadership Practice and Personal Development as a Strategic Manager. The course will consist of two face to face workshops, supplemented with supported online learning.
You will study this course concurrently with your master's dissertation.
Throughout the 12 week course, you will study the following CMI modules:
Strategic Leadership Practice
Personal Development as a Strategic Manager
Within these modules you will develop your knowledge of essential management fundamentals, differences and characteristics between managers and leaders, how to build high performance work groups and teams and how to effectively manage workforce diversity and conflict, politics and negotiation.
You will also gain leadership traits, innovative and creative problem solving skills and an understanding of how to manage misbehaviour and effectively plan and develop successful strategies.
The course comprises of 1 full day workshop at the start of the semester with the remaining weeks having online support and interaction via a tutor.
You will attend a half day workshop towards the end of the course which will provide you with the relevant information and guidance on the assessment of the two modules.
Independent study
You are expected to participate in the online activities set by the tutor and use the CMI website and the RGU library to cover additional reading around the various management subjects.
Assessment
Typically students are assessed by:
1 written assignment, including essays
Staff delivering on this course
Staff allocated to the delivery of the programme will be dependent on the specific content negotiated with the corporate client, in order to ensure that the programme is delivered by academics competent in the field or specialists from the industry.
---
ACADEMIC SUPPORT
The Disability & Dyslexia Centre advises and supports students who disclose a sensory or mobility impairment, chronic medical condition, mental health issue, dyslexia and other specific learning differences. Applicants are encouraged to arrange a pre-entry visit to discuss any concerns and to view the facilities.
ONLINE LEARNING & SUPPORT
All undergraduate and postgraduate students, whether you are learning on-campus or by online distance learning, benefit from using our collaborative virtual learning environment, CampusMoodle. You will be provided with 24/7 online access to your learning material and resources, along with the ability to interact with your class members and tutors for discussion and support.
STUDY SKILLS SUPPORT
The Study Support Team provides training and support to all students in:
Academic writing
Study skills (note taking, exam techniques, time management, presentation)
Maths and statistics
English language
Information technology support
Library Support
The Library offers support for your course, including the books, eBooks, and journals you will need. We also offer online reading lists for many modules, workshops and drop-ins on searching skills and referencing, and much more.
PROSPECTS
On completion of this course, you will have the management and leadership skills to enhance your job prospects and stand out from the crowd for future.
This course is open to all registered RGU postgraduate students, of any discipline, within the university. If you are working on your dissertation within Semester 3, this course is open to you.
For Session 2019/2020
£800
Additional Costs
The following course-related costs are not included in the course fees:
The cost of books that you may wish to purchase.
Disclaimer
For new intakes course fees are reviewed and published annually for each mode of delivery. Tuition fees are fixed for the duration of a course at the rate confirmed in the offer letter. For further information see:
Have a question about the course? Get in touch with the course leader and they'll do their best to help.
Taking this course, you will have access to some of the world's best facilities.
We've invested more than £100 million in the development of our campus, new facilities and new resources.
University Wide Facilities
Apply
Apply direct to the university using by completing our application form.
Have a question about the course? Get in touch with the course leader and they'll do their best to help.