Remote Healthcare - Two Day Workshops
Short Course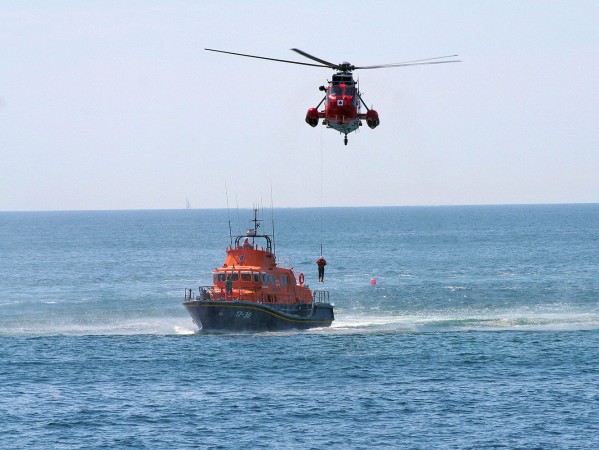 The workshops will equip participants with specific frameworks for dealing with immediate mental health needs and suicide prevention in remote healthcare and other settings (organisational management, human resources, health and safety).
The dynamic nature of the workplace as well as the age and health status of the workforce is placing greater demands on employers. Employers therefore need to be assured that healthcare practitioners providing services to their employees remain safe, effective and current in their practice.
Solution Focused Brief Interactions
Introduction to solution focused interactions, solution-focus as an alternative to problem-focus, taking a 'not-knowing' perspective as a means to engagement, co-constructing solutions with patients, looking for exceptions to problems, scaling progress, eliciting and amplifying strengths and gains, resilience building, 'how to' carry out a solution focused interview, video presentations of expert practice, simulated practice in a safe setting.
Learning Outcomes
On completion of this workshop participants will be able to:
Discuss the principles underpinning solution focused interactions
Demonstrate their ability to conduct a brief solution focused interview
Explore the relationship between solution building and problem solving
Deliver solution focused interactions in their practice area

ASSIST (Applied Suicide Intervention Skills Training)
Preparing the tone, norms, and expectations of the learning experience; Connecting participants to their own attitudes towards suicide, creating an understanding of the impact that attitudes can have on the intervention process; Understanding the intervention needs of a person at risk, providing participants with the knowledge and skills to recognize risk, and develop safe-plans to reduce the risk of suicide; Assisting effective suicide intervention, participants develop their skills through observation and supervised simulated experience in large and small groups; Networking information about resources in the wider community, promotes a commitment by participants to transform local resources into helping networks.
Learning Outcomes
On completion of this workshop participants will be able to:
Reduce attitudinal barriers which hinder the ability to be direct and comfortable with suicidal situations
Dispel myths about suicide
Identify the indicators and assess suicidal risk
Intervene with a person at risk of suicide
Engage in efforts to build collaborative resource networks for suicidal people.
Further workshops and training opportunities are being developed in response to the unfolding needs of remote healthcare practitioners operating in diverse and challenging environments. We are also happy to discuss bespoke training events designed by us with you to meet your specific training needs.
Disclaimer
The University regularly reviews its courses. Course content and structure may change over time. See our course and module disclaimer for more information.
Academic Support
The Disability & Dyslexia Centre advises and supports students who disclose a sensory or mobility impairment, chronic medical condition, mental health issue, dyslexia and other specific learning differences. Applicants are encouraged to arrange a pre-entry visit to discuss any concerns and to view the facilities.
Study Skills Support
The Study Support Team provides training and support to all students in:
Academic writing
Study skills (note taking, exam techniques, time management, presentation)
Maths and statistics
English language
Information technology support
RGU has developed a new series of workshops which reflect contemporary healthcare challenges faced in remote environments. These workshops will enable remote healthcare practitioners to develop their knowledge and understanding beyond their basic training and statutory updates and gain the competencies that are increasingly becoming the industry standard.
These workshops have been designed around discrete themes to be undertaken as stand-alone events or taken as a suite, in any combination, to address employee learning needs. These provide a fully comprehensive review of areas increasingly salient to remote healthcare practitioners, and employers.
Disclaimer
For new intakes course fees are reviewed and published annually for each mode of delivery. Tuition fees are fixed for the duration of a course at the rate confirmed in the offer letter. For further information see:
Taking this course, you will have access to some of the world's best facilities.
We've invested more than £100 million in the development of our campus, new facilities and new resources.
University Wide Facilities
Apply
---
The university has moved to home teaching and working following official COVID-19 guidance from the Scottish Government. Our staff will continue to process applications and respond to enquiries about your course during this time.
---
Interested in our Remote Healthcare Education? Get in touch with our course leader who will be delighted to help.