Planning for Decommissioning: Fundamentals
Short Course - RGU Certificate of Completion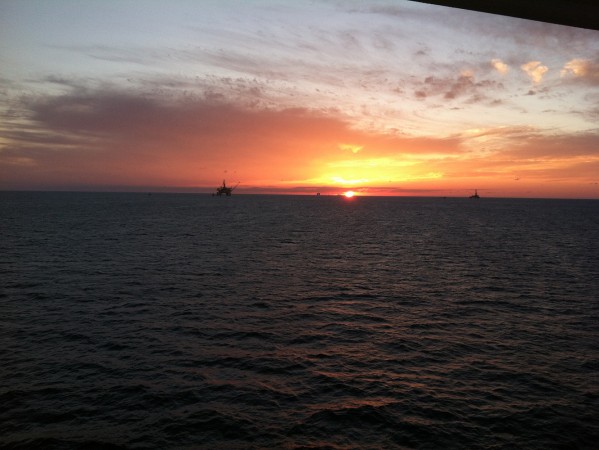 Learn how to effectively plan the decommissioning of an oilfield. Developed in collaboration with the UK Regulatory Authorities OGA, BEIS and HSE, this course will enable participants to understand the components of a successful Decommissioning Project Plan, which takes all stages and associated legislation into account.
This course provides an overview of the fundamentals of decommissioning an oilfield using a North Sea platform as an example.
Intended Audience:
This course will be valuable to anyone managing, working or intending to work in the decommissioning sector of the Oil and Gas industry. It will be particularly relevant to individuals who need an overview of decommissioning activities and applicable UK legislation.
The course is built around a project plan which will take you through the seven phases of decommissioning. You will gain an insight into late life and cessation of production, through to disposal. The course includes a summary of UK legislation.
An explanation of the differences between derogation and non-derogation examples is included.
Throughout the course an interactive timeline demonstrates the consequences of decisions that are taken during the project.
Learning Outcomes:
Through engagement in this course, you will be able to:
Explain the activities that are part of a decommissioning project plan.
Recognise how these activities interact and understand the scheduling of them into a project timeline.
Understand the main legislation that is specific to UK offshore decommissioning, including the differences between derogation and non-derogation.
Disclaimer
The University regularly reviews its courses. Course content and structure may change over time. See our course and module disclaimer for more information.
assessment
This online course has been developed by industry experts. The course is structured into five easy to access interactive lessons. At the end you will have the opportunity to complete a short quiz and receive a certificate of completion. You are free to complete the quiz an unlimited number of times.
Academic Support
The Disability & Dyslexia Centre advises and supports students who disclose a sensory or mobility impairment, chronic medical condition, mental health issue, dyslexia and other specific learning differences. Applicants are encouraged to arrange a pre-entry visit to discuss any concerns and to view the facilities.
Study Skills Support
The Study Support Team provides training and support to all students in:
Academic writing
Study skills (note taking, exam techniques, time management, presentation)
Maths and statistics
English language
Information technology support
Course fees: £96
Additional Costs
The following course-related costs are not included in the course fees:
Costs associated with your placement / study abroad
Disclaimer
For new intakes course fees are reviewed and published annually for each mode of delivery. Tuition fees are fixed for the duration of a course at the rate confirmed in the offer letter. For further information see:
Taking this course, you will have access to some of the world's best facilities.
We've invested more than £100 million in the development of our campus, new facilities and new resources.
University Wide Facilities
Apply
---
The university has moved to home teaching and working following official COVID-19 guidance from the Scottish Government. Our staff will continue to process applications and respond to enquiries about your course during this time.
---
Apply now for this course.