Drilling Cost Reduction
Short Course - RGU Certificate of Completion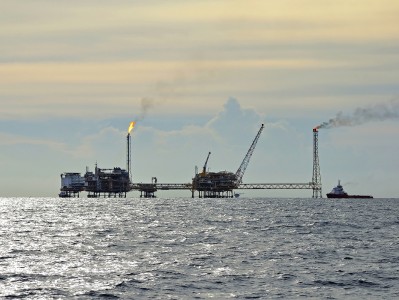 Gain a practical understanding of how to reduce drilling costs. Comprising modules covering well engineering, commercial, procurement, operations management and optimisation topics, this course is based on practical experience and will provide immediate benefit to those aiming to reduce their drilling costs.
Each of the course modules provides guidance on a wide range of engineering and operations management with lessons learned that can help an individual or organisation to reduce drilling costs.
Intended Audience:
Individuals and organisations who are active in well engineering and drilling operations management onshore or offshore and who are seeking ways to reduce the cost of drilling.
The principle topics include:
Logistics
Directional Drilling
Casing Design
Cement Design
Rig Contracts
Service Contracts
Rental Equipment
Incentive Schemes
Gate Process and Technical Limit
Procurement and Cost Tracking
Equipment fitness for purpose
Drilling Fluids optimisation
Offset Data Analysis
Learning Outcomes:
Identify the key factors necessary to maximise the Return on Drilling investment including how to:
Identify, avoid and manage risks in contracts
Allocate sufficient resources for the Drilling project
Contribute to Drilling projects to meet the well objectives at a lower cost
Shorten the learning curve to improve Drilling performance
Disclaimer
The University regularly reviews its courses. Course content and structure may change over time. See our course and module disclaimer for more information.
Assessment
12 webinars and a knowledge check.
---
Academic Support
The Disability & Dyslexia Centre advises and supports students who disclose a sensory or mobility impairment, chronic medical condition, mental health issue, dyslexia and other specific learning differences. Applicants are encouraged to arrange a pre-entry visit to discuss any concerns and to view the facilities.
Study Skills Support
The Study Support Team provides training and support to all students in:
Academic writing
Study skills (note taking, exam techniques, time management, presentation)
Maths and statistics
English language
Information technology support
Course fees: £840
Additional Costs
The following course-related costs are not included in the course fees:
Costs associated with your placement / study abroad
Disclaimer
For new intakes course fees are reviewed and published annually for each mode of delivery. Tuition fees are fixed for the duration of a course at the rate confirmed in the offer letter. For further information see:
Taking this course, you will have access to some of the world's best facilities.
We've invested more than £100 million in the development of our campus, new facilities and new resources.
University Wide Facilities
Apply
---
The university has moved to home teaching and working following official COVID-19 guidance from the Scottish Government. Our staff will continue to process applications and respond to enquiries about your course during this time.
---
Apply now for this course.