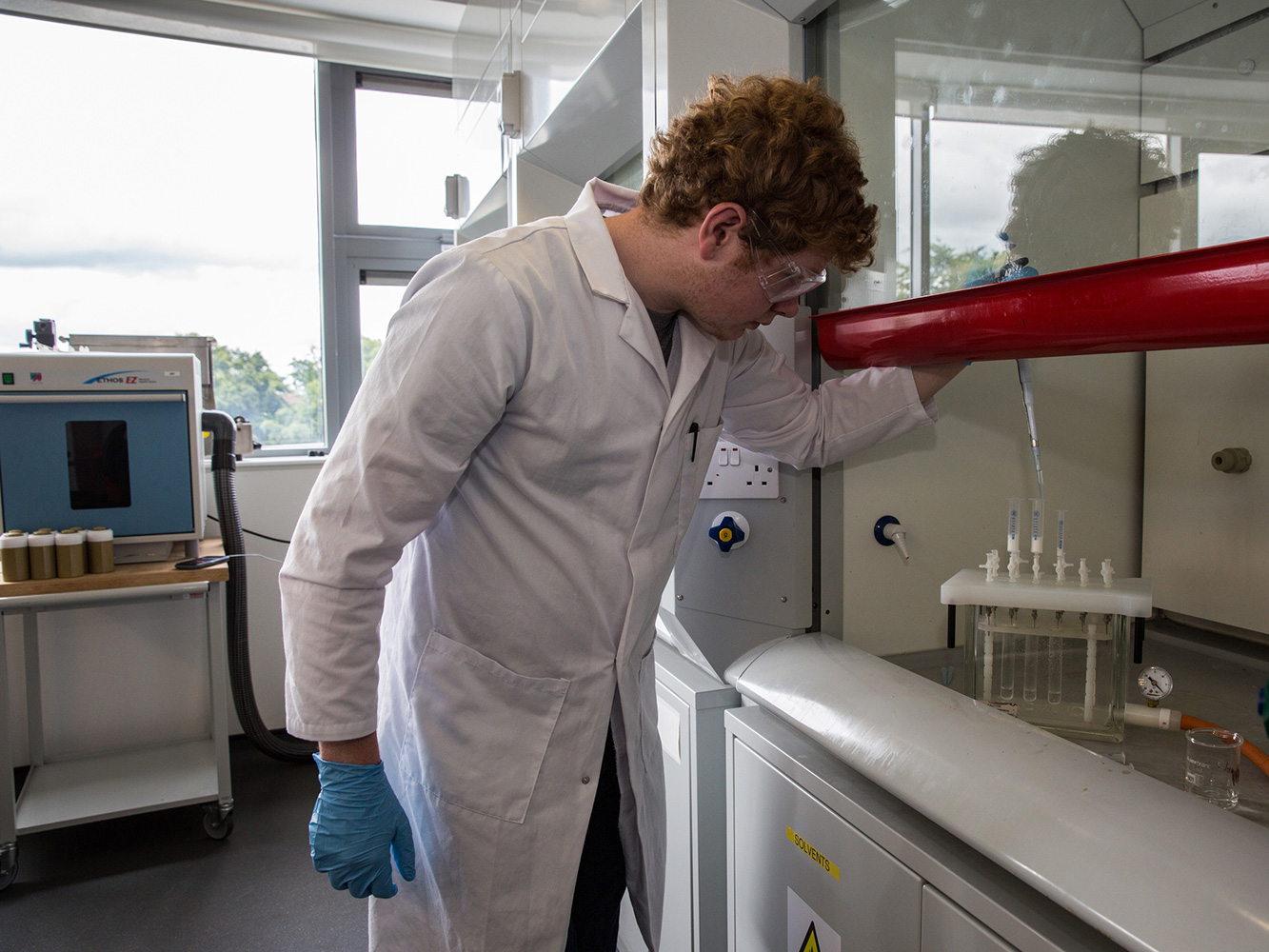 Health & Science Facilities
School Laboratory
The School Laboratory is housed within the Sir Ian Wood Building and is made up of a variety of laboratories with different functions to carry out scientific analysis.
Our purpose-built facility includes a number of specialist laboratories that will allow you to undertake the relevant testing.
There are chemistry, formulation, biomedical and microbiological laboratories all of which will help you to develop the fundamental scientific skills which underpin modern pharmacy practice.