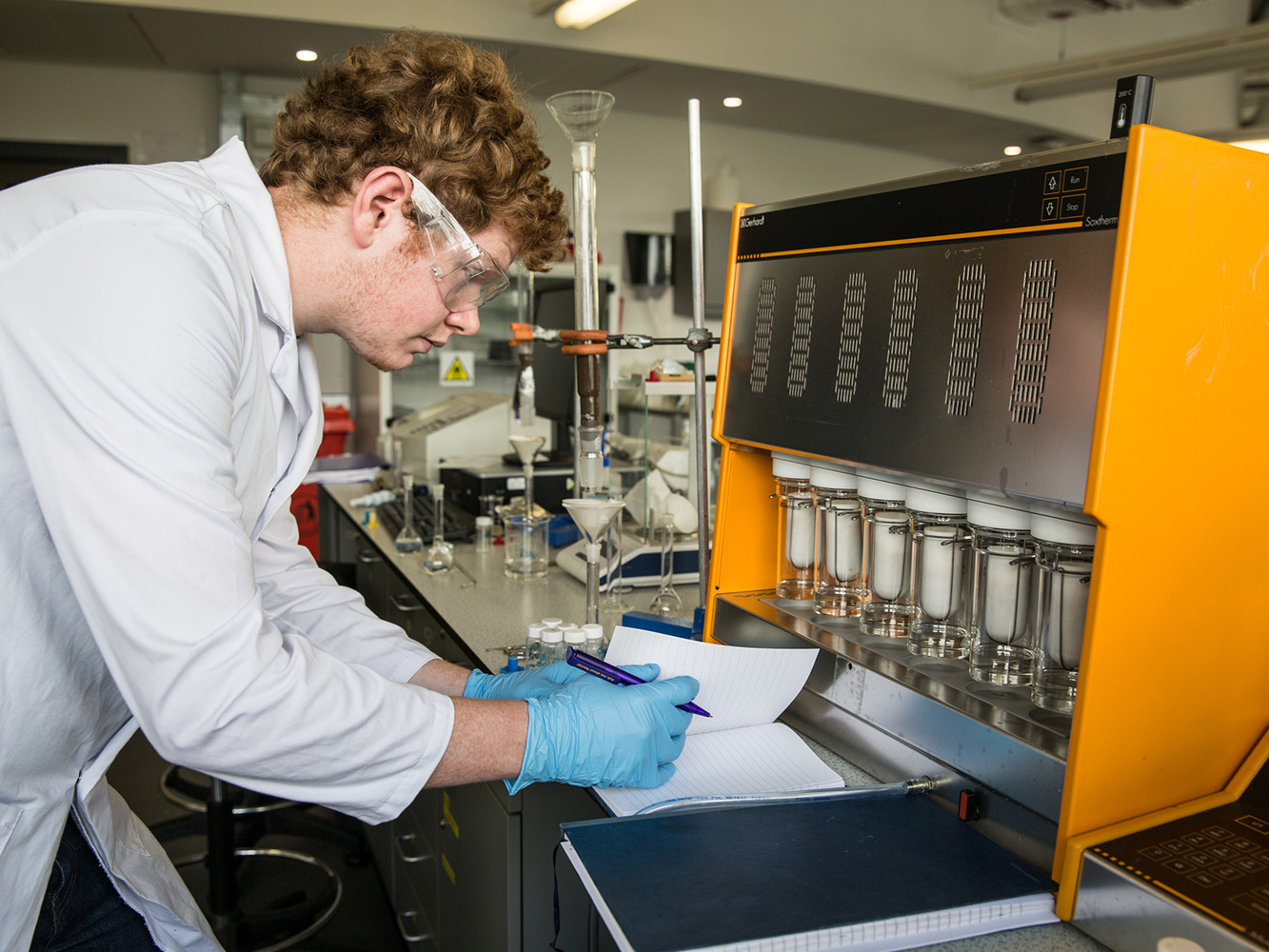 Health & Science Facilities
Clean Room Suite
The Clean Room Suite is a custom-built facility that will allow you to develop the fundamental scientific skills which underpin modern pharmacy practice.
In the suite, you are taught how to prepare sterile medicinal products for use in the pharmaceutical sector.
You work in very small groups, so you can go through the full process of sterile production.