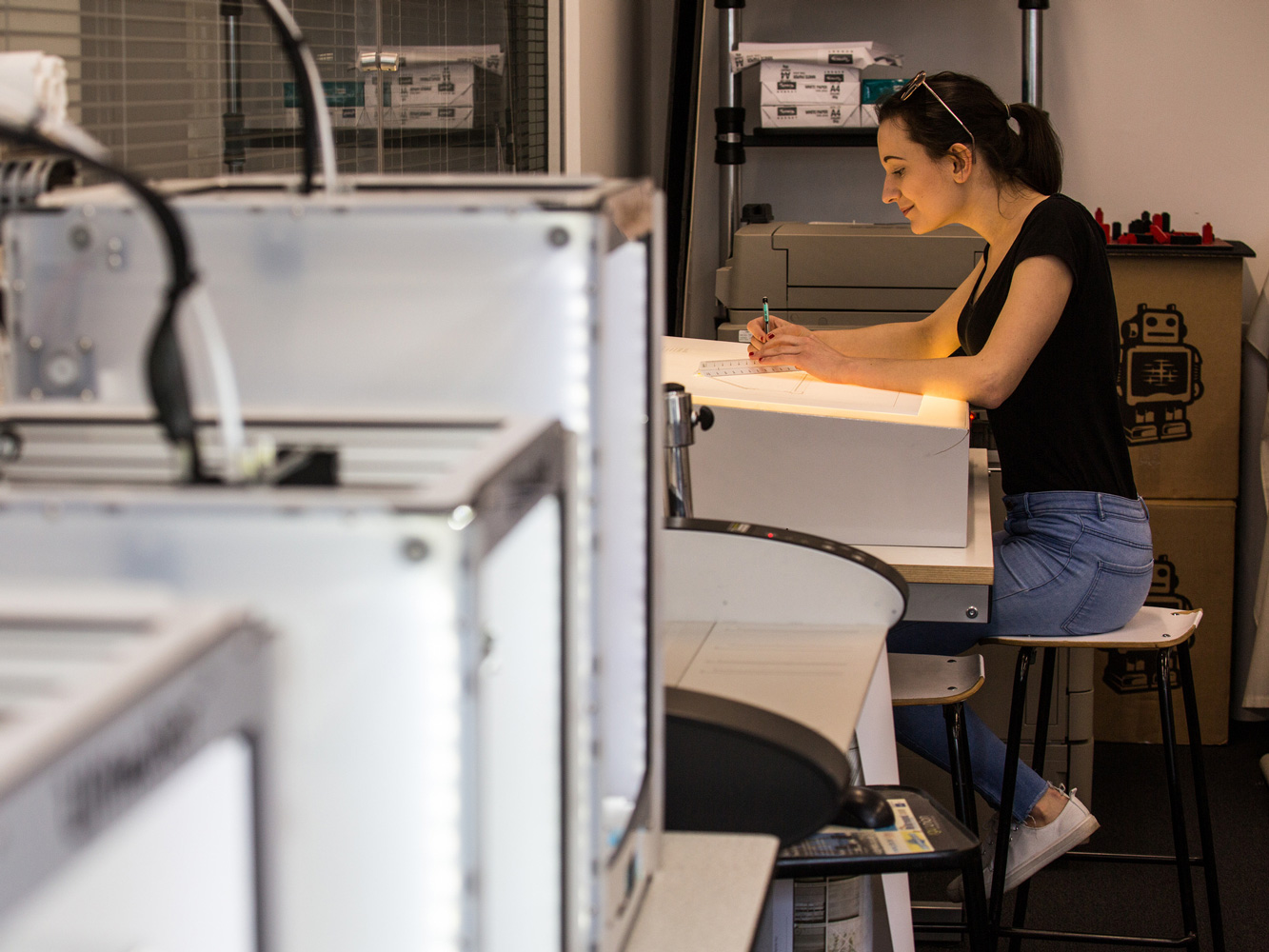 Art, Design & Craft Facilities
Printing suite
A well-equipped printing suite is available for your use throughout your time at RGU.
A Print Suite is provided for your use which is managed by a dedicated technician. Here, you can print high resolution large format renders, illustrations and plan work to a professional standard on a selection of high quality papers and printers.
The facility also has 3D printing equipment, which can print on a variety of materials to produce concept or working models. A number of support items are also available such as guillotines and binding machines for comb, wire and thermal binding, light boxes, a large format scanner and a finishing table.