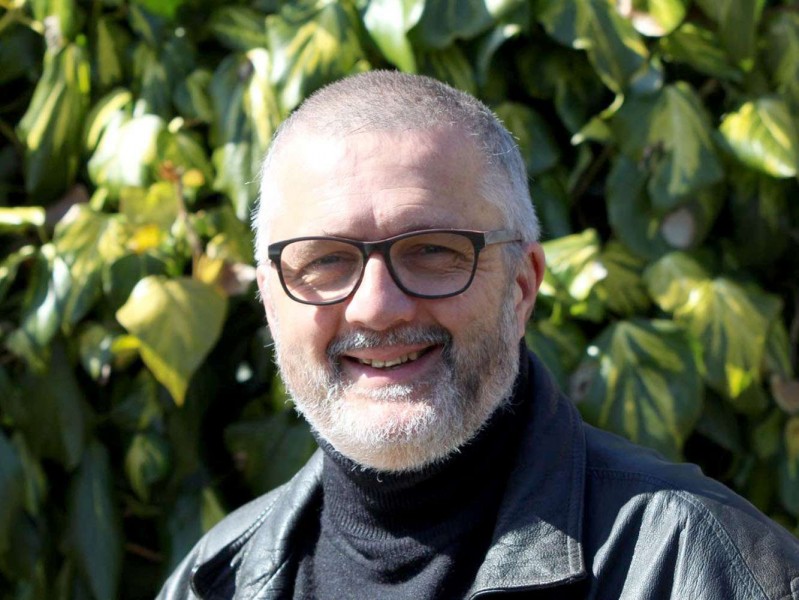 The RGU Choir is a non-auditioning choir, open to all staff and students who join together for the joy of singing and occasionally perform at University events.
The RGU Choir is open to all staff and students, so whether you're experienced or just interested in trying out, we'd love you to come sing with us..
The Choir is led by our Director of Music Gordon Jack.
Gordon Jack
Gordon is a singer, music educator and choral conductor. He studied at the Royal Scottish Academy of Music and Drama gaining a BA in Music Performance and two PGCE certificates in trumpet and singing.
His varied singing career has spanned solo, vocal ensemble, choral and operatic work throughout the UK. He has taught Kodály musicianship in over sixty primary schools in Aberdeenshire and trained early years and lower primary staff to use the Kodály inspired musicianship programme, 'Sing-a-Ring.'
He started conducting while at the RSAMD and has directed children's, youth, and adult choirs, both in Iceland and the U.K. He was the first Director of the National Youth Choir of Scotland Training Choir and has taught singing and musicianship on the National Boys Choir courses and conducted the Changed Voices section in concert.
He is one of two Choral Directors working for the Catholic Diocese of Aberdeen delivering the National School's Singing Programme (grant funding for musical enrichment in Catholic schools) in four of the seven Roman Catholic primary schools in the diocese. He also teaches singing at Robert Gordon's College and the University of Aberdeen and is Music Director of the Inverurie Choral Society.
About the Choir
What experience do I need?
You don't need to have any previous singing experience, and you don't need to be able to read music.
Can I try the choir out?
Yes! If you'd like to come along to a rehearsal to see what it's like, simply join us in the Staff Common Room in Garthdee House on Wednesday afternoons 15:00 - 17:00
What is provided to Choir members?
Choir members are asked to attend (as much as possible) rehearsals and performances. The Choir Director will provide an accompanist and sheet music.
Rehearsal information
Rehearsals take place every Wednesday during term time, between 15:00-17:00 in the Staff Common Room, Garthdee House.
For more information about rehearsals or about the choir, email Gordon Jack, Director of Music or Jaqui Azeem, Executive Assistant.
Performances
It is hoped that the Choir will perform at University events such as the Carol Concert, Graduations etc.