Police Scotland Mobile Working Project: implementation and impact evaluation, and benefits realisation
Abstract
The project's aim is to increase efficiency and improve frontline service delivery, and visibility, for both officers and the communities of Scotland. The national phased roll-out of mobile devices commenced in June 2019, with a target deployment of mobile devices to 10000 frontline officers across Scotland by Spring 2020. To ensure a robust evidence base in respect of the realisation of benefits, Police Scotland have appointed Robert Gordon University (RGU) and Abertay University to evaluate the implementation and impact of the roll-out of digital mobile policing across Police Scotland; to identify associated issues, benefits and challenges, to inform the final stages of deployment.
AIMS
To evaluate:
How has the implementation of new mobile technology affected the business practices and behaviours of the officers and staff of Police Scotland.
What has the impact of the implementation of mobile technology been for:

the policing of Scotland
the Scottish public - Police Scotland's partners
Project method
The research utilises a combined prospective and retrospective approach, and a mixed method design integrating qualitative ('realistic evaluation approach') and quantitative (statistical review) techniques.
The 'realistic evaluation approach' (REA) has been effectually used by the research team in prior police-related research, and will allow police officers' attitudes, views, perceptions and experiences of working with the mobile device and digital policing solutions to inform the current implementation of mobile policing, and future deployment.
Research Staff
Research Staff
Related Links
Diack, L., Falconer, M., Graham, W. and Gallagher, M. 2019. 'Police Scotland Mobile Working Project': implementation and impact evaluation, and benefits realisation'. Poster, Scottish Institute for Policing Research (SIPR) Ninth Scottish International Policing Conference 2019, "Digital policing: ethical challenges regarding the role of technology in policing". Edinburgh, 10 December 2019.
Joseph, S., Diack, L., Heyman, I., Klein, S., McCluskey, S., Woolnough, P., Falconer, M., Reddish, A. and MacLean, E. 2015.Interagency adult support and protection practice of police and health and social care professionals: a realistic evaluation approach. SIPR research summary number 19. Dundee: Scottish Institute for Policing Research, School of Social Sciences, University of Dundee [online]. Available from: http://www.sipr.ac.uk/Plugin/Publications/assets/files/Research_Summary_19.pdf
Research Funders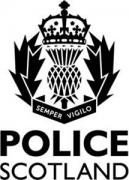 Research Partner