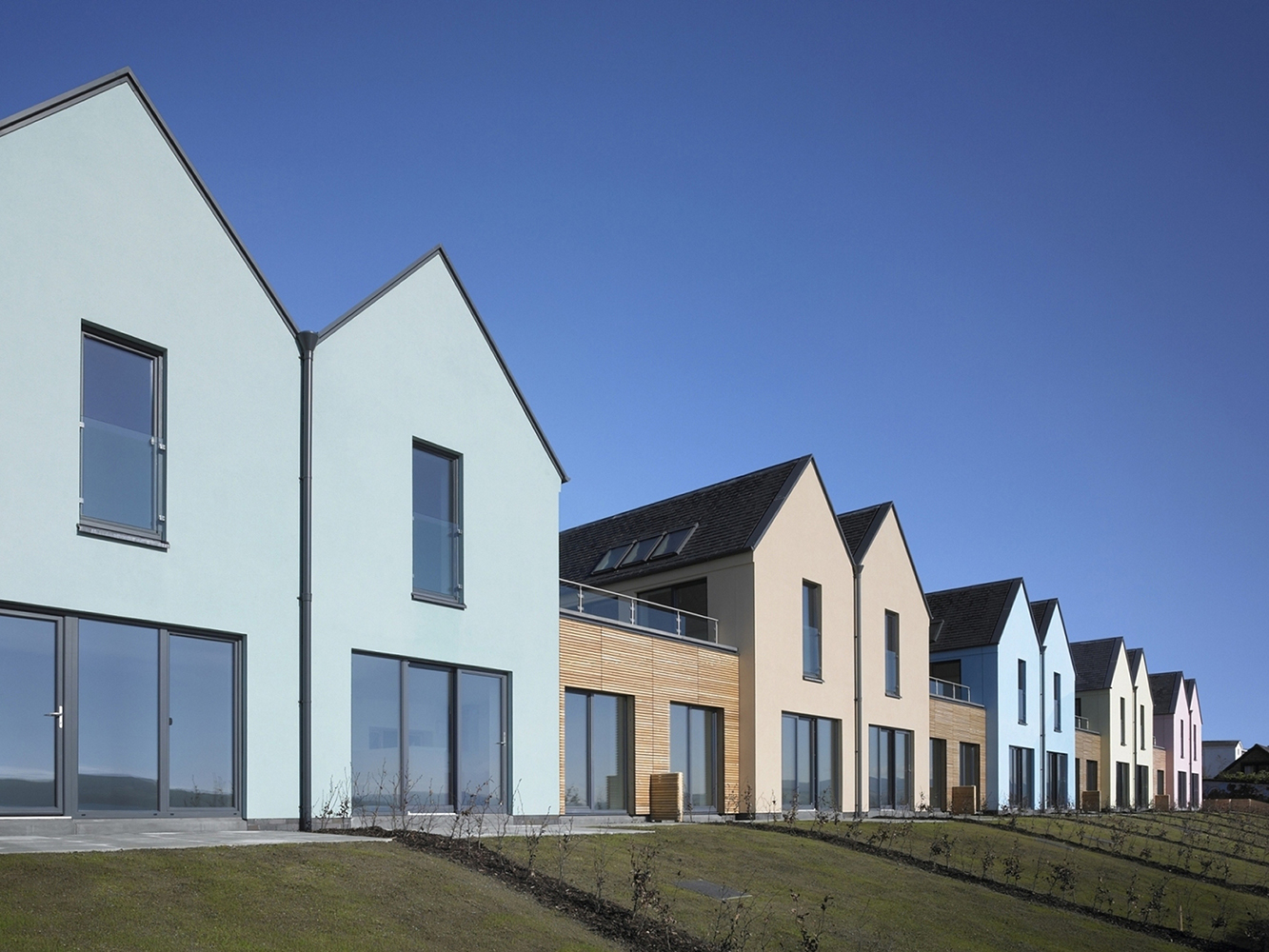 This is a broad, interdisciplinary area with a focus on the design and assessment of sustainability in domestic-scale built environments. The theme includes studies of energy and the physical performance of whole buildings and building elements, as well as studies and designs which address drivers, attitudes, perceptions and social aspects of sustainable housing.
Award
Next Application Deadline
MRes | MPhil | PhD
Wednesday, 01 May 2019
This theme includes the development of assessment methods for aspects of sustainability, investigation of the introduction of sustainability principles into design education (Kouider) and studies of the material sustainability of building structures.
The topic has produced a wide range of outputs, notable for the fact that they include practice-based research, often contributing to or complemented by published articles.
We welcome proposal submissions from students to undertake research in the following indicative areas, although other areas will be considered:
Balance between thermal and lighting comfort in hot climates - Dr Amar Bennadji
Housing Design: resilient city and towns, low-energy housing design, affordable housing, intergenerational co-housing typologies - Professor Gokay Deveci
We are also interested in the following broad research opportunities:
Innovation in Housing
Energy and the physical performance of buildings and building elements
Attitudes, perceptions and social sustainability in housing
Normal entry requirements are a first or upper second class honours degree from a University of the United Kingdom, or from an overseas University, or degree equivalent qualification, subject to the approval of Robert Gordon University. Applicants holding qualifications other than those above shall be considered on their merits and in relation to the nature and scope of the proposed research programme.
Applicants holding qualifications other than those above shall be considered on their merits and in relation to the nature and scope of the proposed research programme. Applicants will normally register for an MSc/PhD or MRes/PhD with transfer to PhD dependent on satisfactory progress. However, applicants who already possess a Master's degree which includes a significant research component could be registered directly for a PhD, subject to a satisfactory research proposal, and clear evidence of research expertise.
English Language
Any applicant whose first language or language of previous University-level instruction is not English must normally demonstrate competence in English. This should be a score of IELTS 6.5 or equivalent.
We accept a variety of in-country and secure English language tests, find out more:
Our Pre-Sessional English Programme (PSP) is available for students who have not yet reached the required English level and those who would like to improve their language competency.
Pre-Sessional English Programme at RGU
Please note, some courses may require a higher standard of English than stated in this page. Contact admissions@rgu.ac.uk for further information.
For Academic Year 2018/2019
UK/EU Students
Full-time
Part-time
International Students
Full-time
£13,920 per academic year
Part-time
FOR ACADEMIC YEAR 2019/2020
UK/EU Students
Full-time
Part-time
International Students
Full-time
£14,330 per academic year
Part-time
ADDITIONAL COSTS
The following course-related costs are not included in the course fees:
The cost of books that you may wish to purchase
Costs associated with your placement / study abroad
ALUMNI DISCOUNT
Robert Gordon University is delighted to offer a 20% loyalty discount on course fees for all alumni who have graduated from RGU.
STUDENT FUNDING
Postgraduate students will normally make their own arrangements for payment of fees. However, there are a limited number of SAAS funded places on certain postgraduate courses.
There are also sources of funding that are applicable to categories of student.
POSTGRADUATE STUDENTS' FUNDING
SCHOLARSHIPS AND FINANCIAL AWARDS
You may also qualify for a scholarship or financial award:
SCHOLARSHIPS AND FINANCIAL AWARDS
Disclaimer
Course fees are reviewed periodically and so are subject to change for new applicants. All tuition fees are fixed for the duration of a course at the rate confirmed in your offer letter. You will also be liable to pay a graduation fee of £40 before receiving a University award.
All applications should be made via the University's online application for research students.
Completed application forms should be accompanied by:
Two academic references
A transcript or mark sheet for all graduate qualifications
A draft research proposal, or at least a short summary to indicate the potential area of research (Refer to Section 8 of the Application Form)
For applicants whose first language or language of university education is not English, applications must include:
Certificate of English language competency score of IELTS 6.5 in each of the four test components (Listening, Reading, Writing, Speaking).
Students who can demonstrate successful completion of tertiary (university or college) studies in a country whose national language is English, may be exempted from this requirement.
For more information on your proposal and application:
Dr Huda Salman Research Coordinator