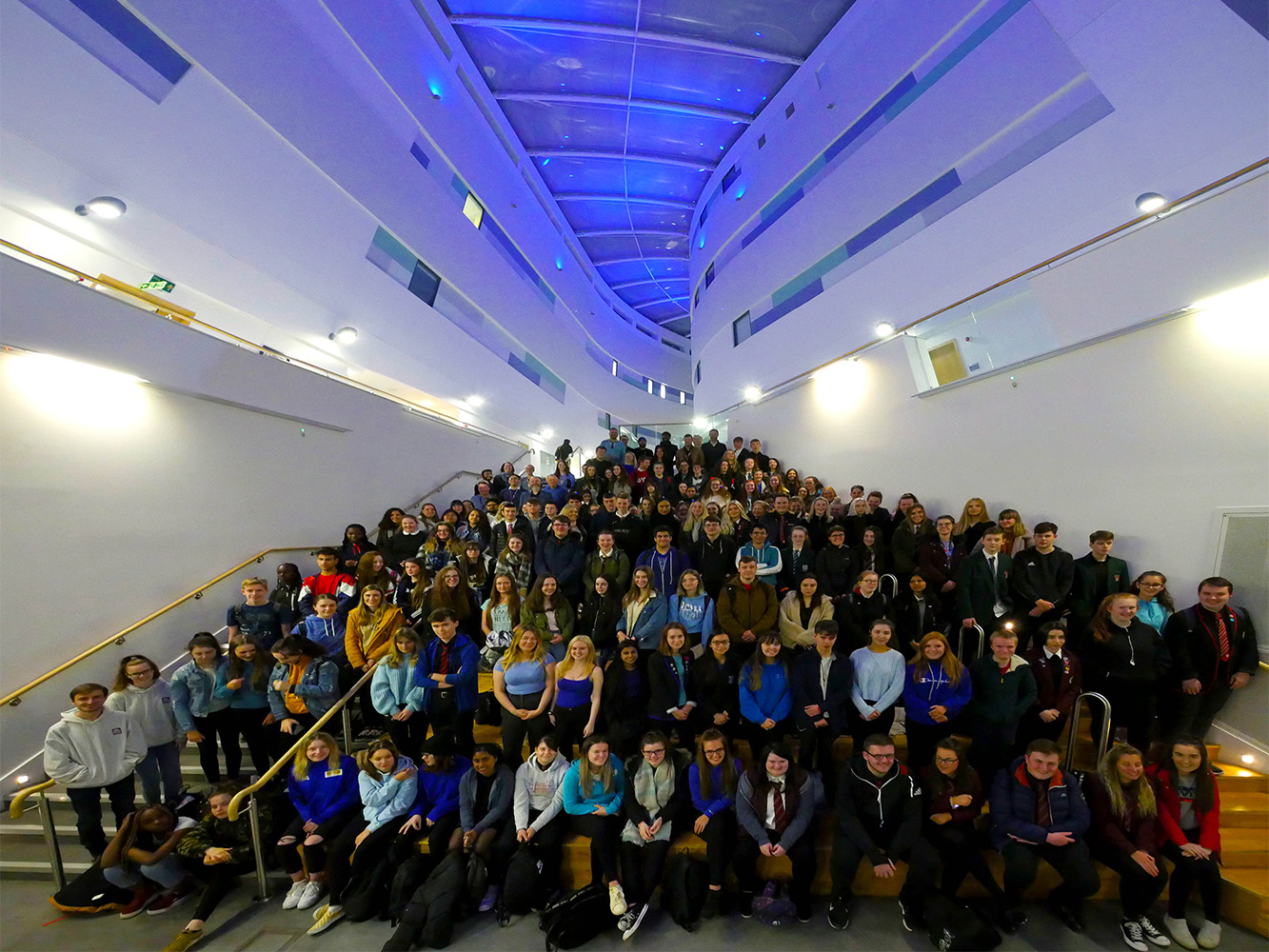 More than 130 pupils from Aberdeen City and Shire gathered at RGU's Garthdee campus to attend their final sessions of the Access To programmes and to celebrate World Children's Day.
World Children's Day is held on UNICEF's annual day of action 'for children, by children'. It also marks the 30th anniversary of the Convention on the Rights of the Child, which is the United Nations agreement by countries who have promised to protect children's rights.
To mark this important day, RGU's Garthdee Campus was a sea of blue last night as the library tower was painted in blue light, inside and out, and the students who were on campus for the Access To programme wore blue to show their support.
Last night saw 134 S5 and S6 pupils from St Machar, Northfield, Harlaw, Hazlehead, Lochside, Cults, Inverurie, Peterhead and Fraserburgh academies come to campus for their final sessions before attending their graduations next week.
The pupils were from 11 different Access To courses including Architecture, Art and Design, Business Management, Communication and Media, Computing, Engineering, Health professions, Law, Life Sciences, Nursing and Midwifery and Tourism, Hospitality and Events, which give them an insight into university life.
Brian Webb, Access Pathways Lead from RGU's Department of Learning, Teaching and Access (DELTA), said: "World Children's Day is a day for the world to come together to help build a society where every child is in school and has the opportunity to reach their full potential.
"This is why programmes such as the Access To courses are so important as they provide those students who are often under-represented in universities access to higher education.
"Widening access is a key priority for RGU and we aim to engage learners from a range of backgrounds to provide a fantastic introduction to study at university and we are delighted to have supported such talented, hard-working, young people through this work."
Funded by the Scottish Funding Council, RGU's Access To programme aims to extend access to learning and enable talented individuals from under-represented groups to achieve their ambitions through higher education whatever their circumstances.