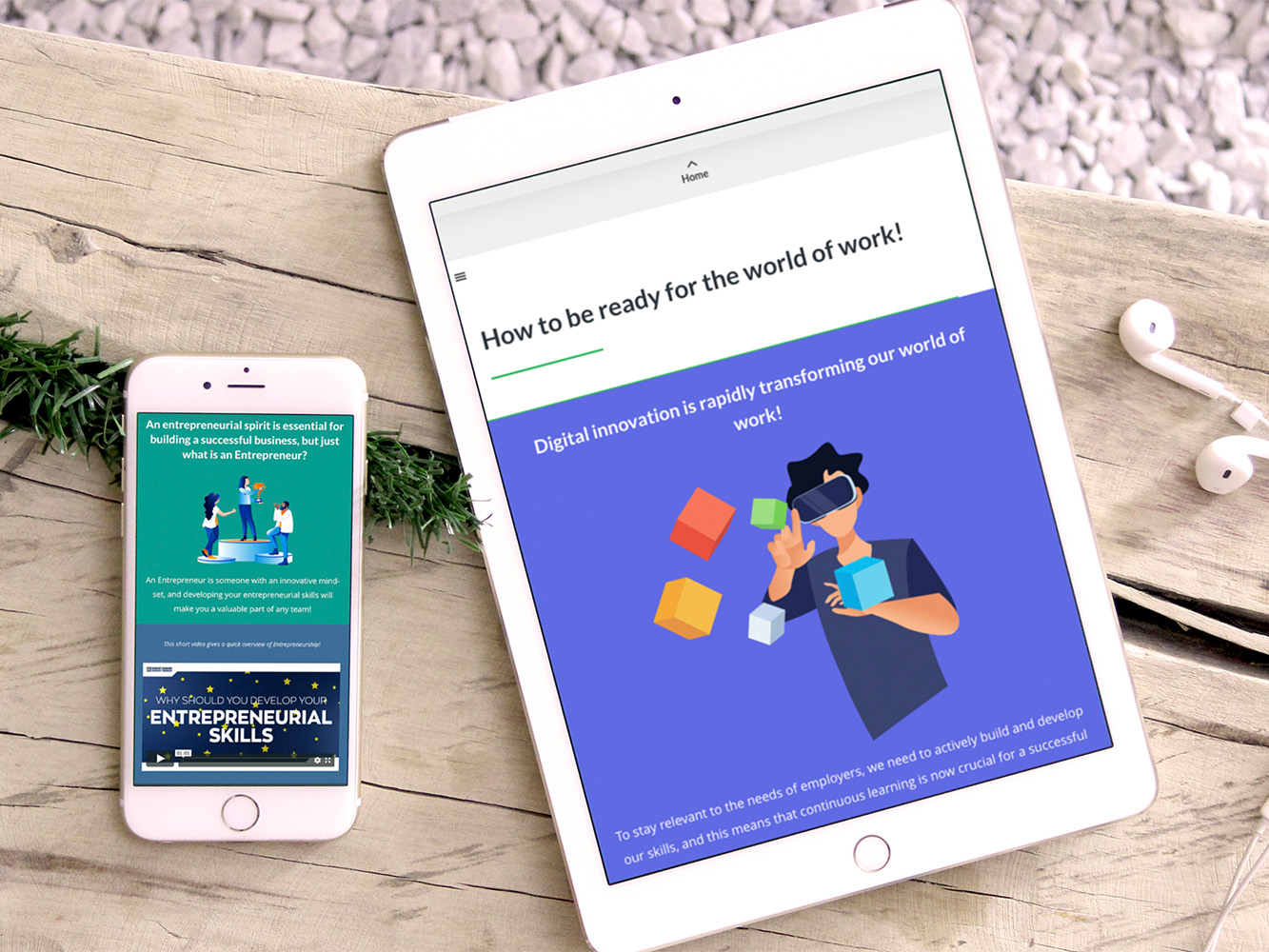 Robert Gordon University (RGU) is celebrating Global Entrepreneurship Week with a cascade of interactive and informative events across five days to encourage entrepreneurial activity among students, staff, alumni and members of the public.
Global Entrepreneurship Week (GEW) runs from Monday 18 through to Sunday 24 November and is an international initiative to celebrate and create startups and innovations, which contribute to the social and economic development of their regions.
RGU will kick off the week with the launch of an innovative way of co-curricular learning for students. This range of new digital, bite-sized mini-modules on entrepreneurship seeks to prepare students for the changing world of work.
Commenting on the launch of the modules, Professor Gordon McConnell, Director of Entrepreneurship & Innovation at RGU, said: "The new mini-modules recognise that the skills students need to adapt and manage their careers within the changing world of work, during the Fourth Industrial Revolution, goes beyond the university-discipline of classroom-based learning. All students – no matter what type or form of course they are doing – will be able to engage with the material and undertake their learning in short bursts from a digital device."
On Thursday, everyone is free to attend Imaginize 2019 to meet with RGU's entrepreneurs and startups, find out about their business ideas and experience technologies ranging from virtual reality to 3D printing. Imaginize seeks to inspire people into thinking differently and to generate the ideas which could change their industries.
RGU will also hold its first 'Unconference' during the week, offering an alternative to the traditional conference format where the agenda will be set and delivered by the audience. Staff, students and alumni of the university will also have access to workshops and Innovation Skills sessions across GEW 2019, which encourage creative thinking and collaboration with the possibility of helping future entrepreneurs with their next steps.
Gordon adds: "The global themes for GEW 2019 includes education: to inform and expose people of all ages to entrepreneurship and provide them with the right information and tools to grow sustainable businesses. At RGU, we appreciate that an increasing number of graduates are following more flexible, entrepreneurial career pathways, and we're recognising this shift with our activity throughout the week.
"These new entrepreneurs will be the ones to create businesses and employment opportunities for the next generation and will be vitally important to the future of Scotland's economy. This is why we have chosen to embed innovation and entrepreneurship throughout the university as a matter of strategic importance."
More information about the activities taking place during GEW 2019 can be found on the 'Events' section of RGU's website.