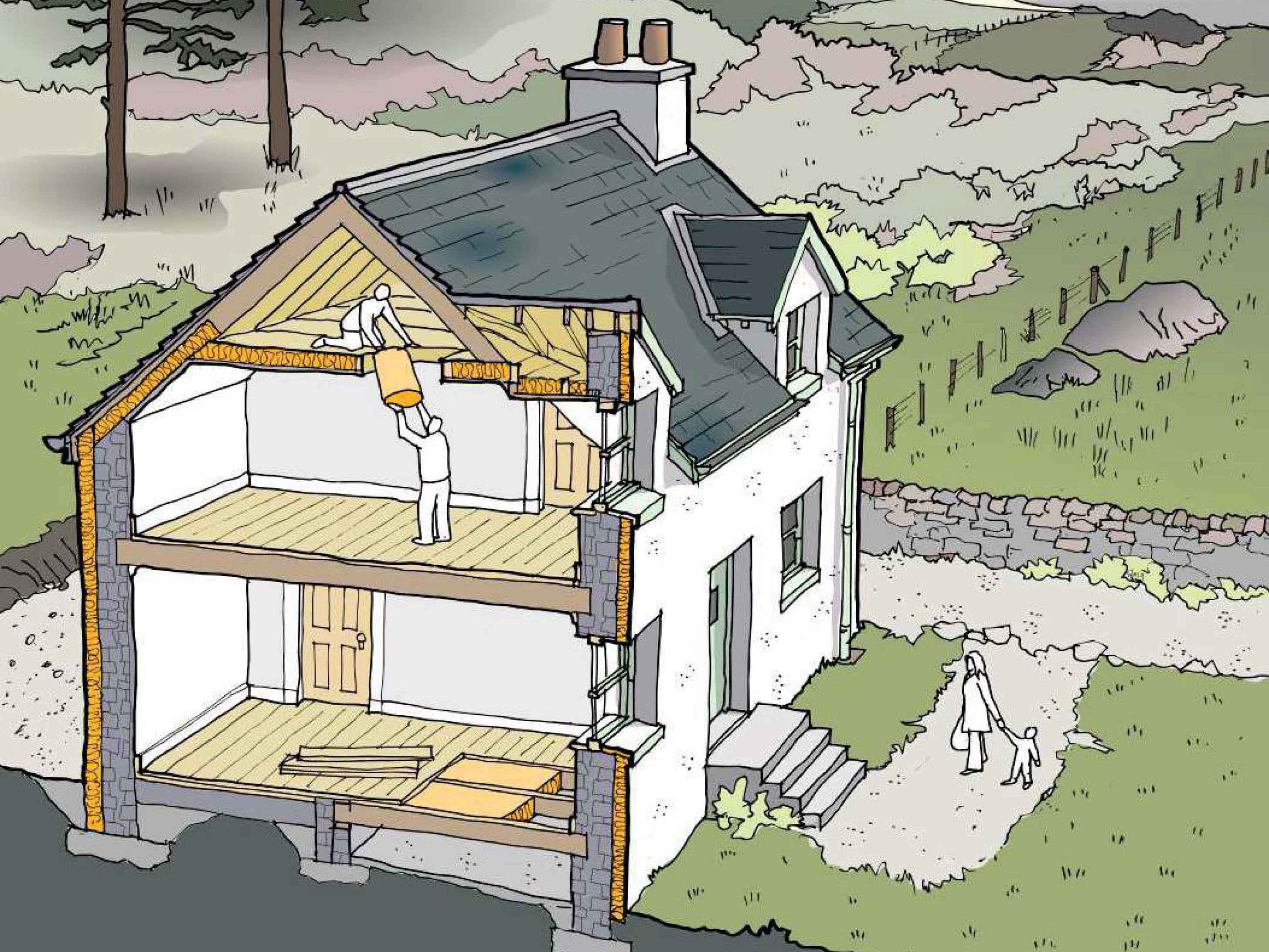 An event, co-hosted by RGU and The Pebble Trust, is set to discuss the major issues of climate change and fuel poverty, and the role architecture and innovative design can play in providing solutions.
'Sustainable Renovation', which takes place at RGU on Tuesday, November 19, will feature presentations from local architects and academics which focus on their work on renovation projects and present case studies on successful work carried out.
The event is aimed at everybody in the retrofit sector from private and public-sector landlords to architects, builders, surveyors and those interested in upgrading their own homes.
Dr Amar Bennadji, lecturer at the Scott Sutherland School of Architecture and Built Environment, will talk about his retrofitting of a listed B, 18th century building, in which he managed to reduce heating energy by 56%.
He commented: "At a conservative estimate, £10 - £12 billion is to be spent improving the energy performance of Scottish homes to meet climate change and fuel poverty objectives.
"We are therefore entering a critical time for this topic and it is essential to ensure we make the most of this investment and that work is done efficiently and effectively."
One of the speakers, Bob Pringle, will detail a private project to upgrade his own home, built in 1897, to reduce energy waste.
Bob commented: "With the need to stop using fossil fuel heating to safeguard our planet and to go instead for renewable electricity based and biomass heating systems, the need to minimise energy wastage is paramount. Reduced energy use in buildings has three benefits. It reduces the owner's bills, it reduces the UK's CO2 emissions and it reduces the need for the government to build electricity generating capacity.
"Architects and building surveyors have a role in both systemising the refurbishment of these old buildings and helping government introduce sensible measures that will encourage homeowners to refurbish their properties and reduce their energy usage."
David Chouman, a chartered architect with Conservation Accreditation at Advanced Level, will present on his work on Haddo House and a private 16th Century home in Old Aberdeen.
"Renovating our built heritage is more important than ever now. Conservation architecture aims to retain existing buildings for cultural, social economic and environmental reasons, making them sound and useful while retaining their historical qualities in the long term interests of society.
"Architects are ideally placed to be at the forefront of such a movement as a result of our training in the design, construction and adaptation of buildings, and with the support of professional membership organisations such as the Royal Incorporation of Architects in Scotland."
For more information and to book tickets please visit the website.