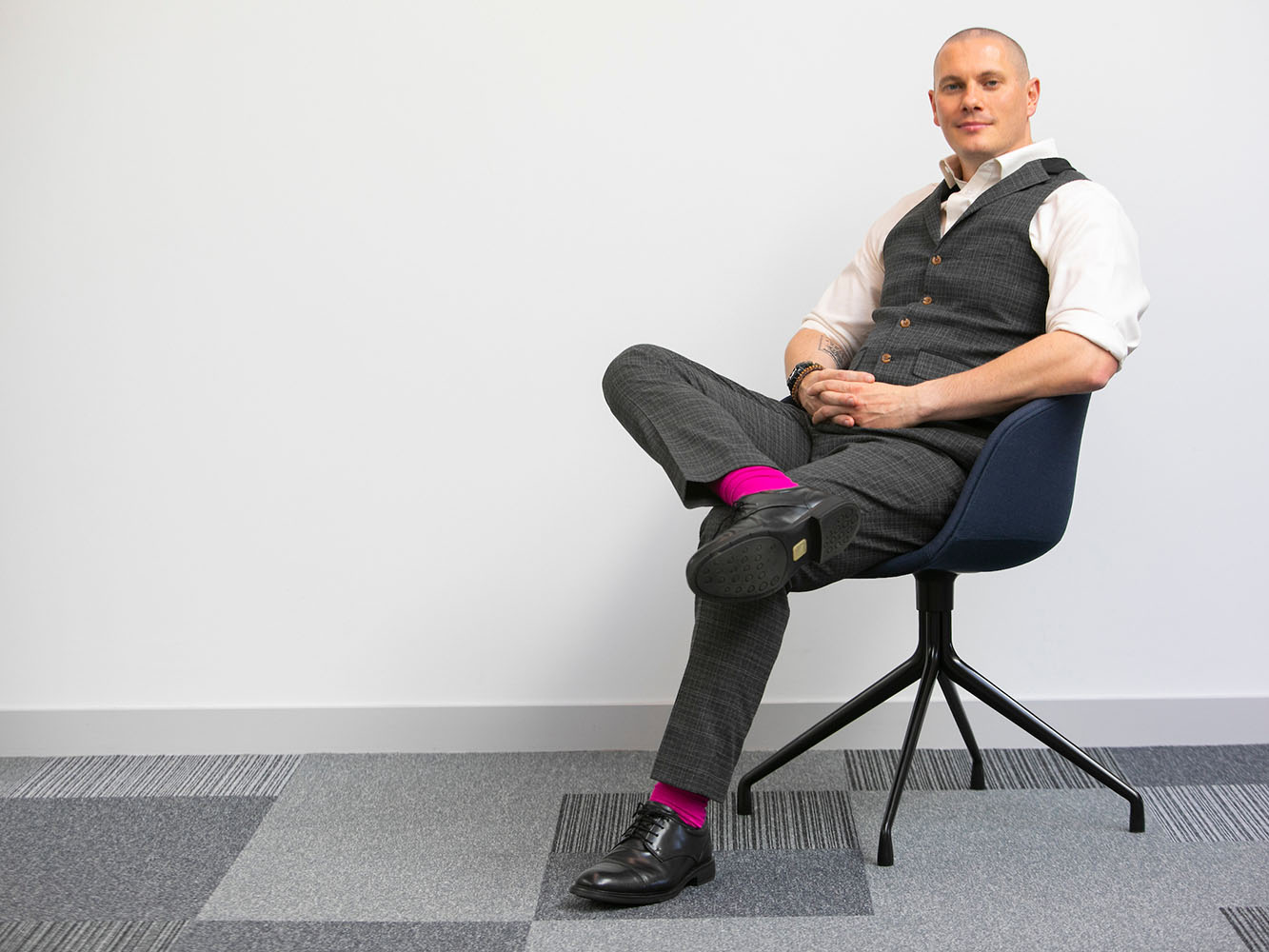 Two businesses from RGU's startup accelerator programme have reached the final of Converge 2019, Scotland's leading entrepreneurial development programme for Higher Education. In announcing the finalists, Converge noted that this is a recognition of RGU's longstanding reputation for innovation and creativity.
Representing RGU in the Creative Challenge category is Cliff Hughes of Untitled Comics, a pioneering digital platform and publisher aiming to democratise the comic book industry. Currently dominated by three companies in the US who hold the monopoly, the chances of seeing the next Batman or Judge Dredd are slim. Untitled Comics is seeking to change that by providing a much-needed space to showcase new, original and unique content from creatives from around the world.
In the Converge Challenge category is Emma James with Beltfree by Miss James, a new innovative maternity range providing the first retail pelvic instability belt in maternity shapewear garments. The technology known as 'Beltfree' supports the growing bump and pelvis providing much needed support for mothers-to-be without the need for maternity belts and bands. Emma, who has two children and suffered with her hips and lower back while she was pregnant, created the range to empower women who suffer from pelvic pain during pregnancy.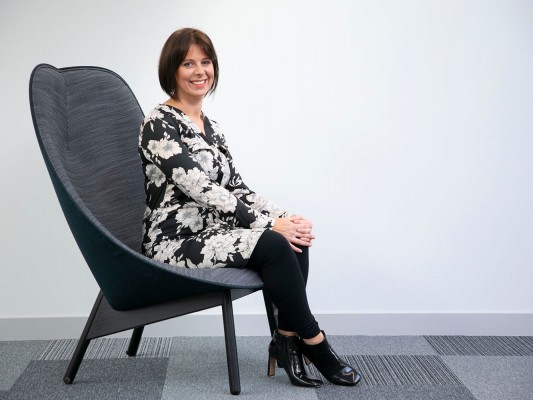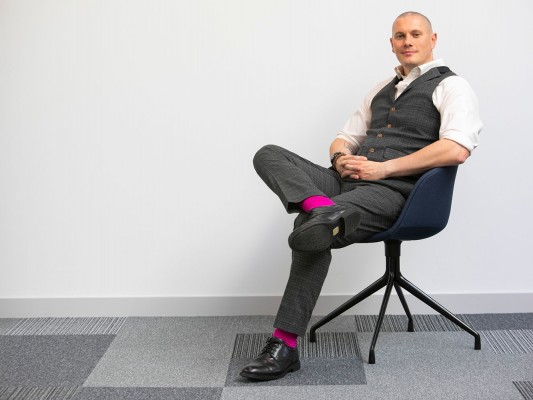 Both Untitled Comics and Beltfree were supported in the first cohort of RGU's own startup accelerator programme, the only funded initiative of its kind in the north-east of Scotland. The seed funding, training and development, and expert mentoring each business received as part of the programme strengthened their growth and allowed them to enhance their value proposition.
"We're extremely proud to see two of RGU's startup accelerator businesses go on to achieve further success and recognition," said Professor Gordon McConnell, Director of Entrepreneurship and Innovation at RGU. "Untitled Comics is bringing an exciting concept to their market, with the potential to positively change this creative sector, while Beltfree has created a product that is based on real-life experiences and answers a very real issue for mothers-to-be. Each carries significant potential making them very deserving finalists."
RGU's startup accelerator is part of a suite of initiatives launched by RGU designed to embed entrepreneurship and innovation across the university, promoting entrepreneurship as a career choice and supporting economic development. These include an additional creative accelerator, which supports businesses specifically in the creative industries, the Innovation Masterclass expert lecture series, and the Innovation Skills and Tools development workshops.
"All of our programmes help students develop essential transferable skills, ensuring that they are ready to thrive when they pursue their chosen careers," said Gordon. "In the long-term, they support the yearly creation of new businesses and this contributes to the economic diversification of the north-east of Scotland, a key regional priority."
Overall the judging panel selected 18 finalists from 12 institutions across Scotland. They include prospective start-ups and spin-outs with women entrepreneurs strongly represented in the final shortlist (55%). Finalists will now go head-to-head at the Converge Awards Final which takes place at the iconic V&A in Dundee on 25 September. On the night, a prize package of equity-free cash and in-kind business support totalling £220,000 will be shared across three competition categories: Impact Challenge; Creative Challenge and Converge Challenge.
Converge Director, Claudia Cavalluzzo commented: "Entrepreneurship has never been more important that it is today, not just in terms of generating economic growth and creating jobs, but also as a solution to some of society's most urgent challenges including climate change, social inclusion and public health. The calibre of this year's Converge finalists is proof positive that our Universities are playing a pivotal role in the enterprise agenda and are at the forefront of innovation for the public good.
"At Converge we work collaboratively with all 18 of Scotland's Universities, helping the most creative thinkers from academia to turn their discoveries and ideas into commercially viable businesses. We are delighted to be working with such a strong cohort of innovators and look forward to springboarding their success."