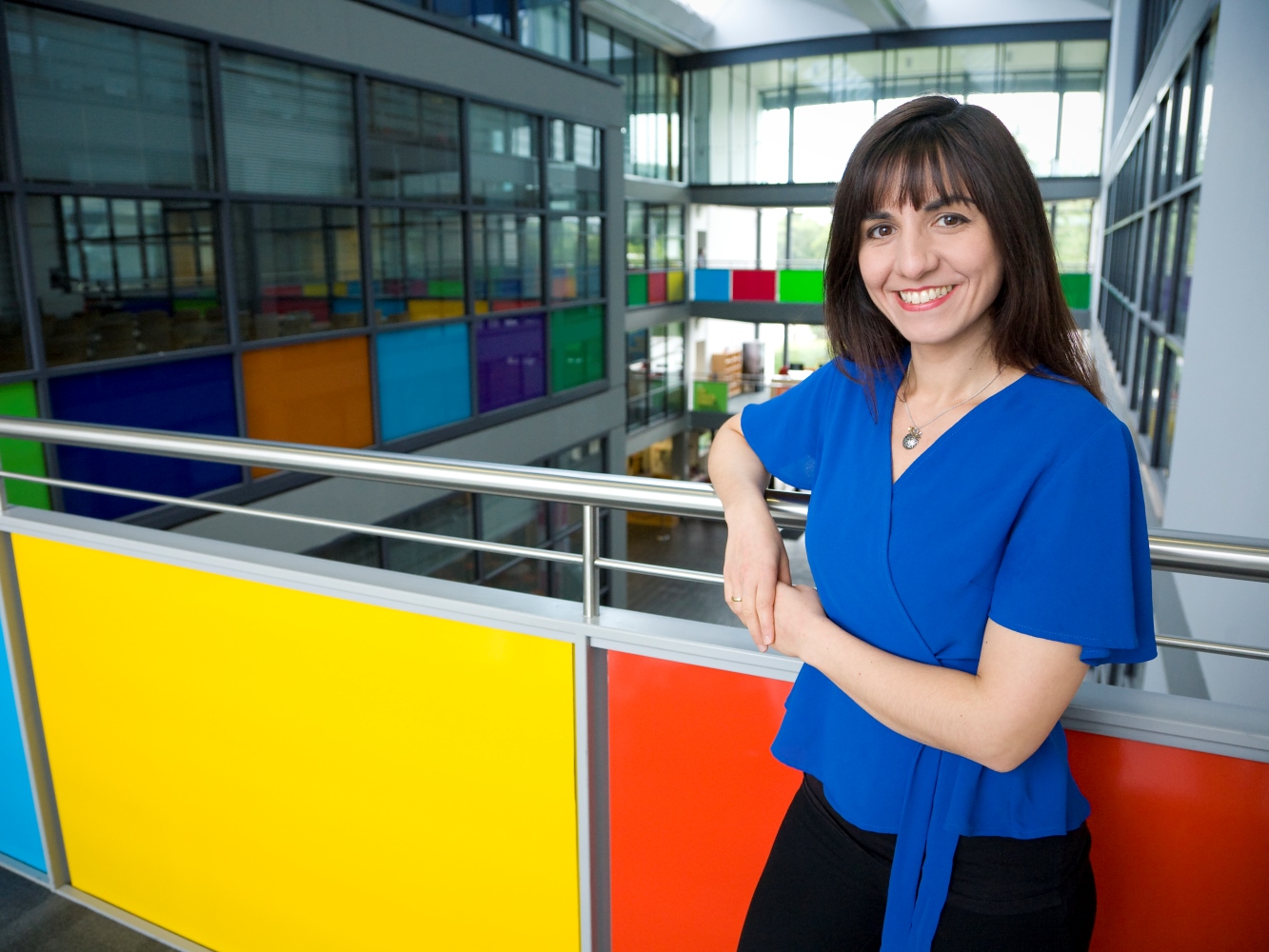 An RGU academic has created a web series to illustrate the dangers of online bullying and misinformation as part of a research project which looks into the digital transitions of students into university life from everyday life.
Dr Konstantina Martzoukou, who is Teaching Excellence Fellow and course leader for the MSc Information and Library Studies and MSc Information Management courses at RGU's School of Creative and Cultural Business, has developed 'Maddie is Online' to teach online safety through animation.
It is a free educational resource which narrates an everyday life story of Maddie, a fictitious 10-year-old girl, who goes through some troubles while connected online. Dr Martzoukou has created the series as part of her 'Digital Competencies for Digital Citizens' research project, which looks into the transitions of students into university from everyday life.
The research aims to bring together academics and librarians with the purpose of developing a common digital competences agenda, which could be incorporated into entry level university programmes.
Dr Martzoukou said: "I started the series because I wanted to explore issues surrounding young children's development of digital literacy as the online citizens of tomorrow.
"Young people are growing up online with a range of new social technologies but still need to master the guiding principles of online society and develop resilience in the online environment.
"Teachers and librarians can play an important role in supporting families and their children within the everyday life context to become digital citizens: informed, active, ethical, safe and responsible members of the online society. However, I felt that there was a need to create more engaging and creative learning resources for children.
"It connects to the digital literacy transitions of students into higher education from the home. We need to understand how students interact with the digital world earlier and examine their early experiences in the everyday environment so we will be better equipped as educators to deal with the expectations and challenges our students experience with the 'digital' world when they enter university."
Dr Martzoukou said using cartoon storylines has been highlighted in previous research as an authentic pedagogical tool that can be used for diverse educational purposes, and as a method for attracting the attention of young people, stimulating critical thinking and discussion.
"Research demonstrates that home online experiences of young children create many challenges but also diverse opportunities. Young children use a wide range of social media enabled online tools for messaging, video sharing and online gaming to connect with others in live audio or video chats, to play collaboratively and create content for exploration, informal learning and experimentation.
"In addition to helping children acquire technical skills that are important in the digital age, social media offers opportunities for connecting socially with friends online, seeking emotional support and validation, discovering and exploring interests and learning about social norms in the 'real' world. On the other hand, as the online environment is fast changing, children are adopting newer social media sites and services and parents find it difficult to keep up with their children's interactions online."
Dr Martzoukou wrote the story line and designed a number of 3D characters and used real voice actors to create a more realistic and believable story. She also uses the tool in her teaching.
She said: "My role at RGU is Teaching Excellence Fellow and I seek innovative approaches to teaching and learning so I also use this tool to demonstrate different ways of teaching to my library science students, and I also use it to offer feedback to my students via roleplaying and storytelling."
The eight-part series is available on YouTube and Dr Martzoukou is currently developing a second series on online misinformation, which will feature more complex characters and situations as Maddie embarks on an adventure to search online for information for a class project.