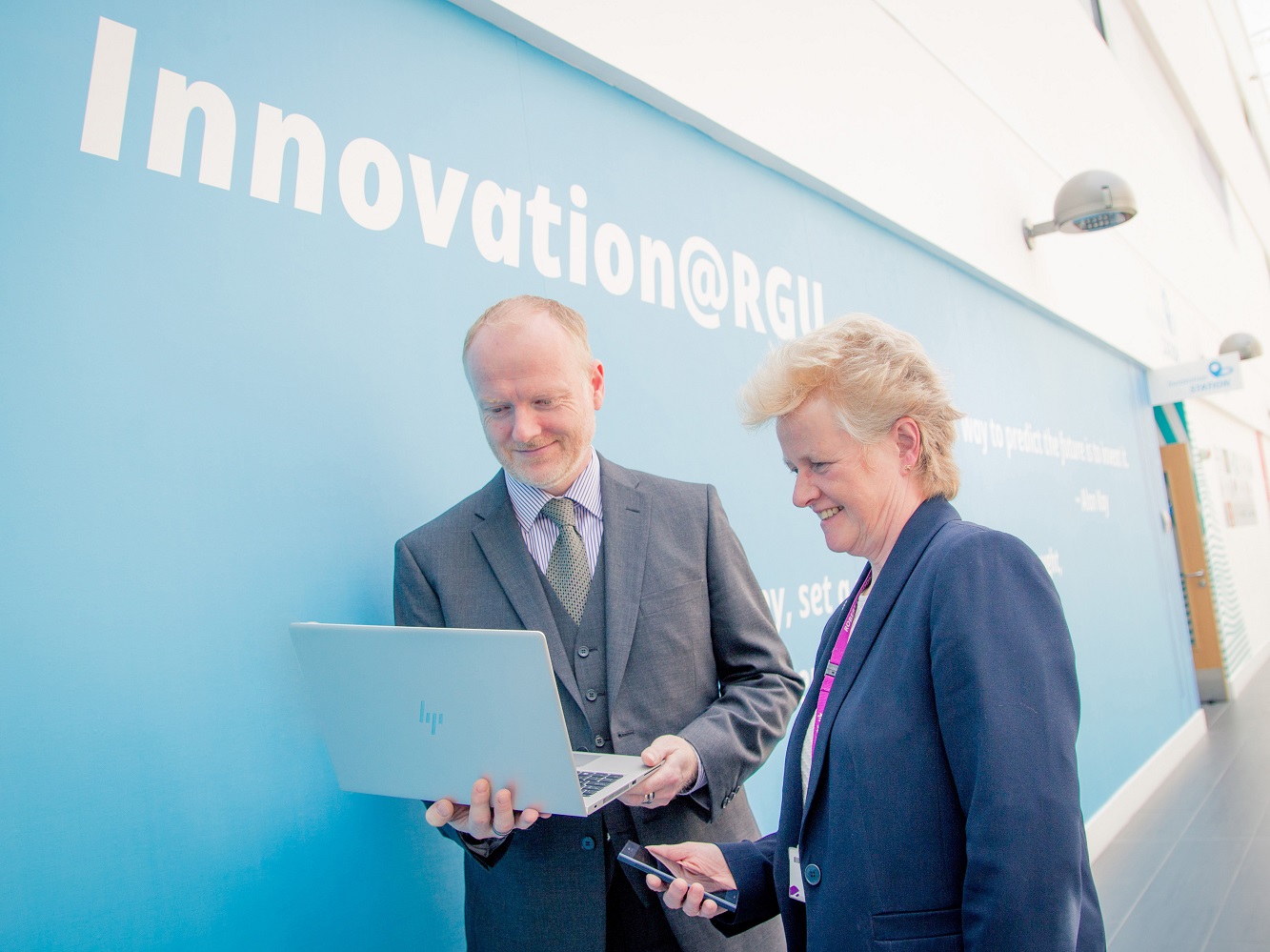 An innovative way to support students with skills and career development will be piloted by RGU this autumn.
The university is developing a range of digital bite-sized mini-modules in innovation and entrepreneurship which will be available to all RGU students no matter what course they are studying, including part-time and online.
The digital modules will provide graduates with an opportunity to gain relevant and recognised competencies and knowledge in a self-paced manner to adapt to changing employer landscapes and skills needs.
Professor Gordon McConnell, Vice-Principal for Commercial and Regional Innovation at RGU, said: "The new digital mini-modules recognise that the skills students need to learn to adapt and manage their careers in the changing world of work in the Fourth Industrial Revolution goes beyond the university-discipline classroom-based learning.
"All students – no matter what type or form of course they are doing - will be able to engage with the material and undertake their learning in short bursts from a digital device. Students will document their informal or formal learning which is verified by the university, providing official recognition of competencies achieved through a digital badge that can be displayed on CVs and social media sites such as LinkedIn."
These new mini-modules are an extension of the classroom-based Innovation Skills and Tools evening short courses that the RGU Entrepreneurship and Innovation Group (EIG) launched for all students, staff and alumni in September 2018 to develop entrepreneurial skills through practical workshops delivered by subject experts from industry.
Professor Liz Hancock, Vice-Principal for Academic Development and the Student Experience, said: "This new digital provision is an example of the continual enhancement of our student experience, providing our students with additional co-curricular opportunities to develop relevant knowledge and skills."
RGU already has a growing suite of innovation, design thinking and entrepreneurship modules and courses at undergraduate level. The university has also launched a new Masters in Business Innovation and Entrepreneurship from Aberdeen Business School, as well as postgraduate certificates and diplomas such as the new PGCert in Startup Accelerator Development.