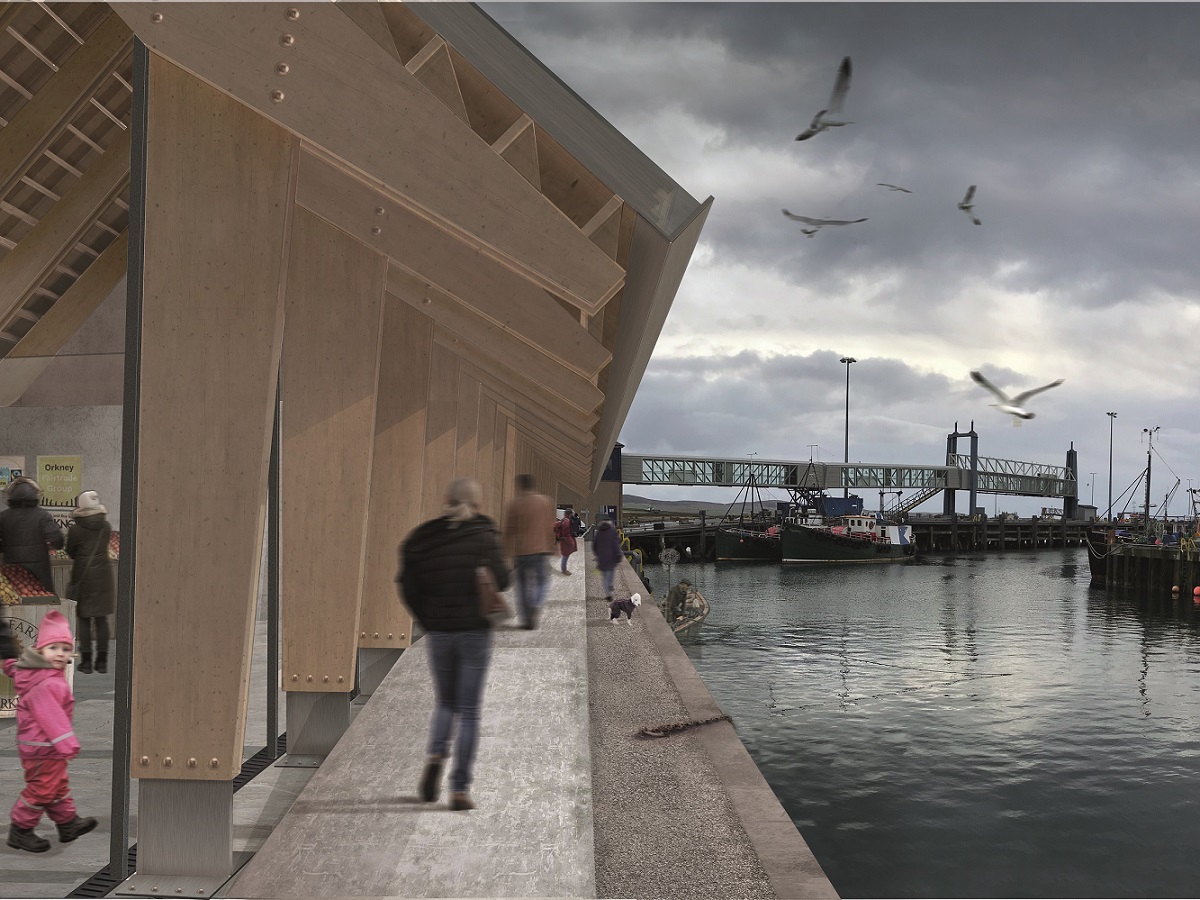 An exhibition by final year architecture students from RGU will showcase some innovative projects focused on boosting the tourism industry in Orkney.
'An Orcadian Caravanserai' is being run by students at RGU's Scott Sutherland School of Architecture and Built Environment and will take place at Stromness Community Centre from the 17th to 21st of June.
The students will present an exhibition which explores the social and cultural connotations of an ever-growing tourism industry through a series of architectural interventions.
Among the projects which will go on display are Dale Leith's Archaeology Centre in Strenness. Dale's vision would create a new European epicentre for archaeology research and education, providing a destination which could cater for all visitors and support an industry that is of huge importance to the island.
"The centre would become the starting point for all visitors who could then venture on their own small journey or tours further afield," Dale commented.
"The facility simply aims to blur functions, allowing residents and the local community to intertwine with the tourist industry.
"There is a fundamental idea of integration between the two worlds of the island under one uniform space; nurturing a balance between tourism and community. As tourism grows so must the architectural solutions and challenge the brief for what a centre really is."
Rachael Maclean will showcase her design for a new Pier Pavilion in Stromness. The project creates a new hall for Stromness, aiming to be distinctively Orcadian in its architecture and flexible in its function.
Situated on the Stromness pier it creates a home for Orcadian culture and community simultaneous to the production of an entrance pavilion for the visitor; a building rich in authentic cultural exchange.
Rachael commented: "The extreme changes in weather and daylight within the northern region in which Orkney is located has led to unique lighting situations, where lighter surfaces counterbalance the long and dark winter days. The low position of the sun in northern regions creates long shadows and therefore daylight enters the buildings from the side.
"The internal spaces are influenced by daylight, creating rhythm and momentum. Light is scarce in these northern territories and treated as such, the idea that light can give an indication and a specific atmosphere of being in a particular part of the world is influenced by this unique Orcadian calendar of light."
Andrew Mckinnon's traditional Orcadian craft centre, situated in the heart of Kirkwall, aims to act as a place for different cultures to be exchanged.
He said: "My project is a humble way of addressing the tourism in Orkney, celebrating the everyday life and becoming a place to show off the rich craft heritage within the town."
David Vila Domini, course leader and Architecture Design Studio Tutor, and Professor Neil Gillespie, both of RGU's Scott Sutherland School of Architecture and Built Environment, led the project from the academic side.
David said: "The Orcadian Caravanserai showcases the innovative and forward-thinking projects our final year students have really excelled in.
"Tourism in Orkney is an important and ever-growing industry, and the students' architectural projects provide a great range of fresh ideas for its development."
An Orcadian Caravanserai will run from 17th to 21st June at Stromness Community Centre. The exhibition is open to the public from 10am – 5pm and there will be special evening event on June 18th, from 4pm – 7pm.