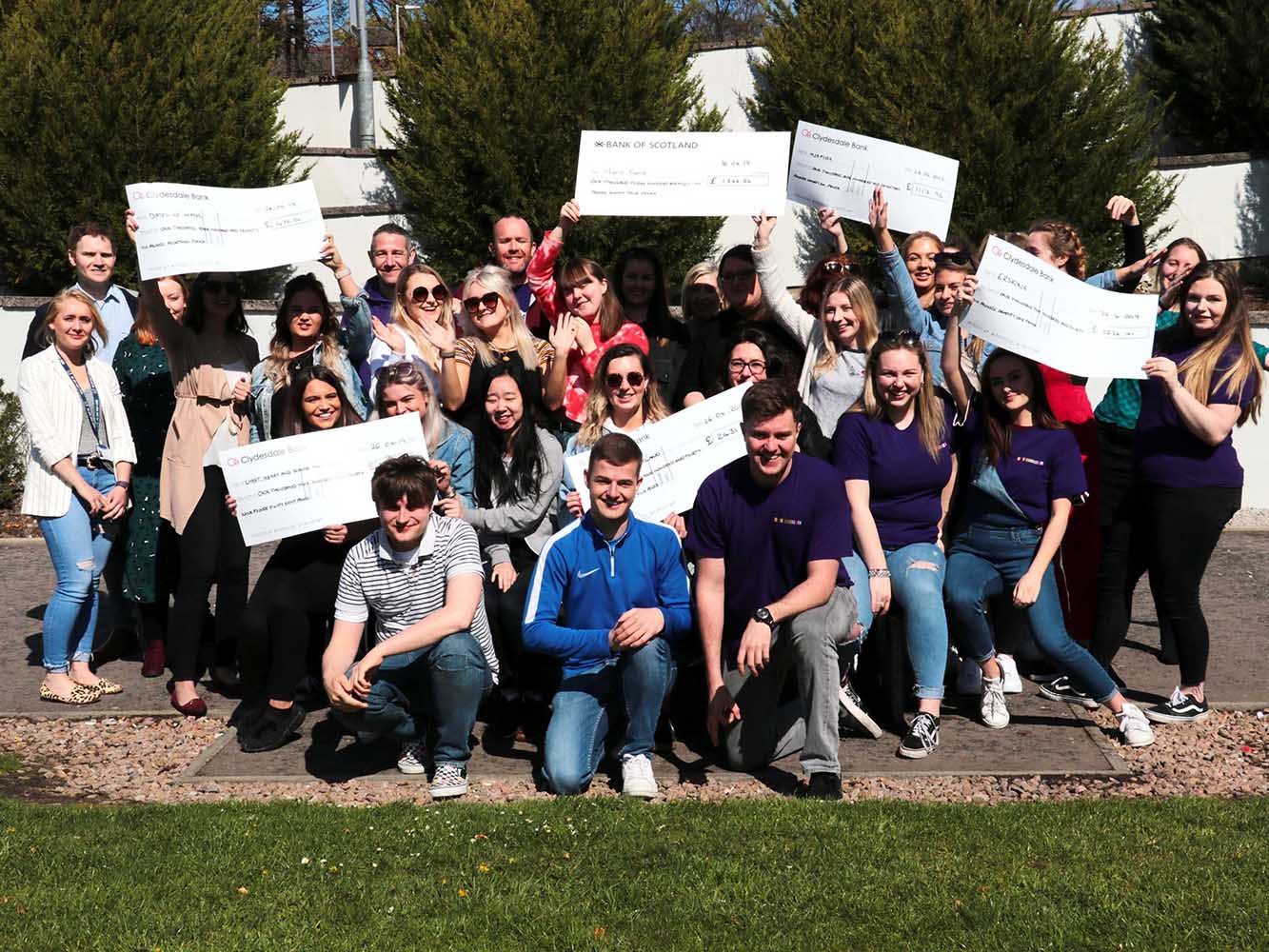 Dozens of RGU students can head into the summer sun with a sense of pride, after spending this term putting their skills to the test and raising significant sums for a number of good causes in the North-east and beyond.
Third and fourth year Events Management students organised a range of different cultural activities over the past few two months, as part of the Aberdeen Student Festival and The Main Event respectively.
These projects involve practical learning, as students put their skills to the test in real-world environments, developing their events and organisational skills alongside their chosen client charities.
The Aberdeen Student Festival saw five teams of students create a weekend of events to celebrate the impact that art and culture can have on wellbeing.
The multi-arts festival raised over £3,600 for local charity partners Instant Neighbour and the Grampian MS Therapy Centre.
Catriona Sargison, a third year Events Management student, said: "We have been overwhelmed by the outcome of the Aberdeen Student Festival this year. Not only was it an amazing experience promoting arts, culture and well-being within the community, while gaining valuable event managements skills - but it was also a fantastic opportunity to raise huge funds for two highly deserving charities."
While the stage three students were planning their activities, their fourth year counterparts were delivering The Main Event as a culmination of their studies at RGU.
The Main Event saw six groups of students work closely with a charity each to create an event which was not part of its normal events calendar, but still adhered to their brand and principles.
Not only did the students get to put their learning to practical use while engaging with industry, but by creating event templates, the organisations in question can continue to organise and run these events annually in the future.
This year's Man Event students were able to raise a total of over £9,000 for the following charities: Alzheimer Scotland, Marie Curie, Erskine, Inspire, Dates-n-Mates, and Chest, Heart and Stroke Scotland.
Sally McNaught. Head of Localities Fundraising for Alzheimer Scotland, said: "A big thank you to students from Robert Gordon University for choosing to raise funds for Alzheimer Scotland and to support our mission that nobody should face dementia alone. All money donated will be invested back to help support people living with dementia, their carers and families across Aberdeen.
"Alzheimer Scotland provides a diverse range of dementia-specific activities, support and care for people across Scotland including a 24-Hour Freephone Helpline but relies on fundraising to continue this important work. If you have any questions about dementia, or the support available in your area, call Alzheimer Scotland's 24 Hour Freephone Dementia Helpline on 0808 808 3000 or visit the website at www.alzscot.org."
Dr Rachael Ironside, senior lecturer from RGU's School of Creative and Cultural Business, said: "The two events modules are designed to give our students the best possible platform to crystallise the skills they've been learning at RGU and create their own incredible events for some worthwhile causes.
"I am sure that the funds raised will go a long way to helping the charities in questions and that our soon-to-be-graduates will use these experiences as they move forward and lead the way in the events management industry."