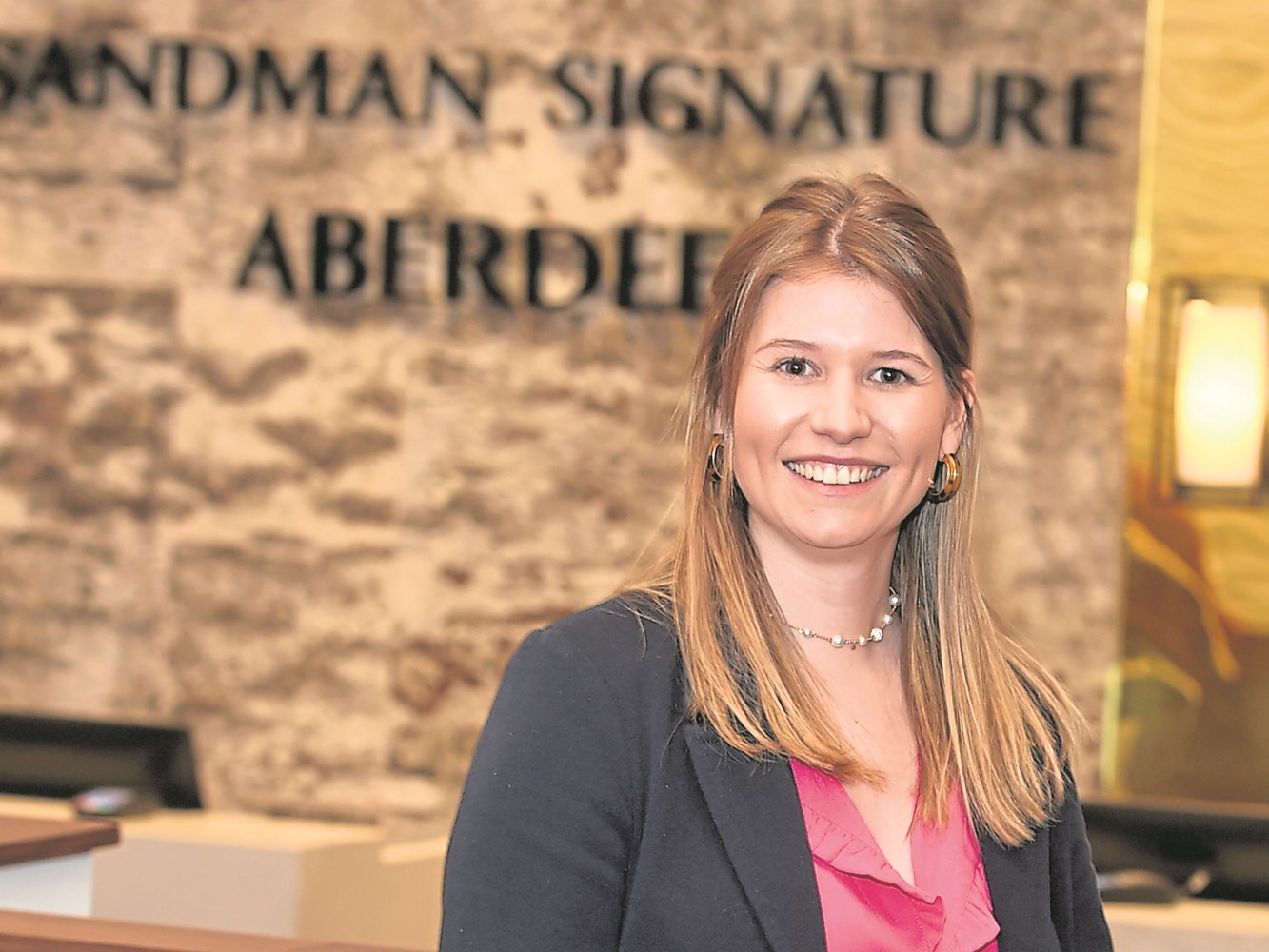 Leonora Brebner just graduated from Robert Gordon University (RGU) with a degree in International Hospitality Management in 2017 and has since ascended the ranks to a managerial role, as well as won a prestigious industry award, all by the age of 24.
Leonora, who was recently crowned Sales and Marketing Manager of the Year 2019, is currently the Sales Manager for the Sandman Signature Aberdeen Hotel and is responsible for new business development, corporate and leisure sales, market analysis and marketing.
"As the Sandman Signature Hotel has recently opened, I was also able to be part of the pre-opening hotel team so I really got to take over the sales department and really put this hotel on the map and build it up from scratch which has definitely been a challenge but so exciting," Leonora said.
She continued: "It has been a really exciting time lately - The Sandman Signature Aberdeen Hotel recently won six awards in the regional (North East) Scottish hotel awards and we will now be listed for nationals which will take place in Glasgow this year.
"Amongst those awards, I was incredibly honoured to have won Sales and Marketing Manager of the Year 2019."
Before starting her current role, Leonora worked at the Marriott and during that period she worked in a cluster of eight properties in England, where she was mainly responsible for new business development and research.
She said the range of subjects and placement opportunities during her course at RGU set her up in good stead for the career journey ahead.
"We did so many things and all our projects were based on actual hotels in the city, so it was very hands on," she explained. "We'd have cooking courses and we'd learn everything about food safety. We did a lot of industry visits and we visited so many different hotels from independents all the way to up to chains."
During her placement Leonora spent a year in the US, working in exclusive country clubs in upstate New York and Key Largo.
One of the biggest challenges Leonora has faced in her career journey was her age. Becoming a sales manager at such a young age could be a daunting prospect.
"So many people told me I couldn't be where I am at my age and there was no way I'd get a managerial role at twenty four years old," said Leonora.
However rather than letting the stigma of age hold her back it spurred her on to succeed in achieving her goals.
She said: "You are the future and it's not someone who's 80 years old that's going to do it. It is you. You're the new generation, so just go out and do it."
When asked about the future and what's next for her development journey Leonora replied: "I find that the most difficult question because five years ago I would never say that I'd find myself as a sales manager for a brand new hotel in Aberdeen City Centre. So it's a difficult one. I know I'll be in hospitality, that's a given because I can't imagine myself in any other industry. What I'll be doing though I can't tell you. So watch this space!"