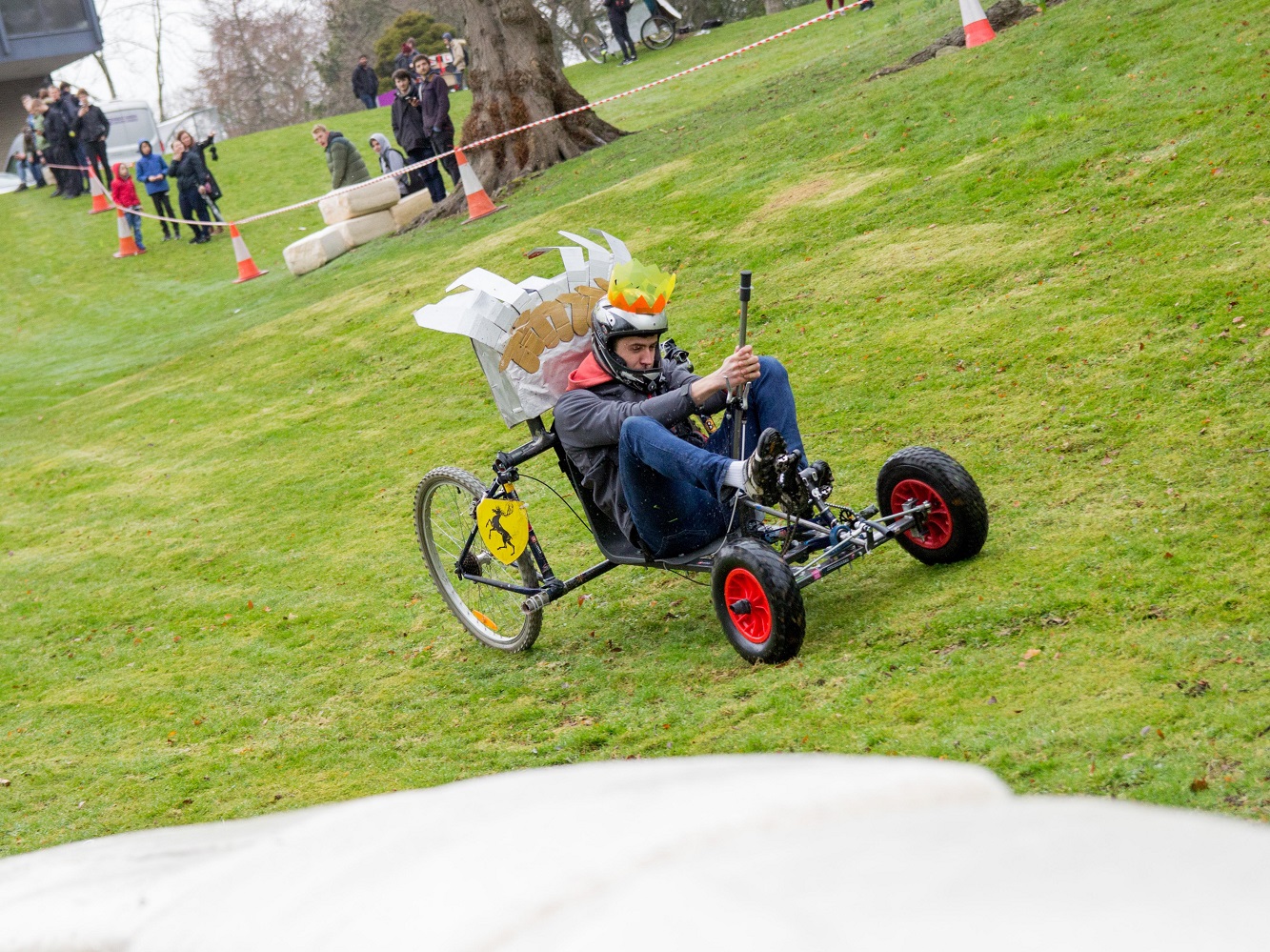 Young engineers from RGU will go head to head in a fiercely competitive race on the university campus this week (Friday, April 12) as they put their human-powered racers to the test.
The third-year engineering students have been hard at work since February designing, constructing and assembling their vehicles as part of a student project aimed at encouraging mathematical, analytical and team working skills.
The human-powered racers are comprised of a two-metre go-kart style body with brakes, steering and a safety roll cage, and were conceived and built entirely by the students within their teams.
The teams will have three attempts to complete a carefully planned route, weaving through obstacles to test their manoeuvrability, brakes, steering and the pilot's handling skills, with gold, silver and bronze trophies to be presented to the three fastest teams.
Certificates will also be presented to the best three teams following assessment of build quality, functionality, safety features, performance timings and structural integrity of the vehicles after the race.
The students carefully researched and designed their racers before setting to work on the fabrication process with a budget of £200 per team.
Dr Morgan Adams, module co-ordinator from RGU's School of Engineering, said: "This year's 3rd year group project has been created to improve the student experience, creating an on-campus event which can really showcase the vehicles built and all the effort put in by the teams.
"On race day, I expect the teams to find a fast and mechanically challenging course to test their nerve and vehicle integrity.
"This year we are very lucky to be sponsored by Aramark who are providing a free BBQ for students, staff and visitors who can come to watch the race. CBRE are kindly sponsoring the prizes for race day, and Red Bull will be serving up some special mocktails, which is very supportive."