RGU law students celebrate fourth successive win at the annual Granite City Moot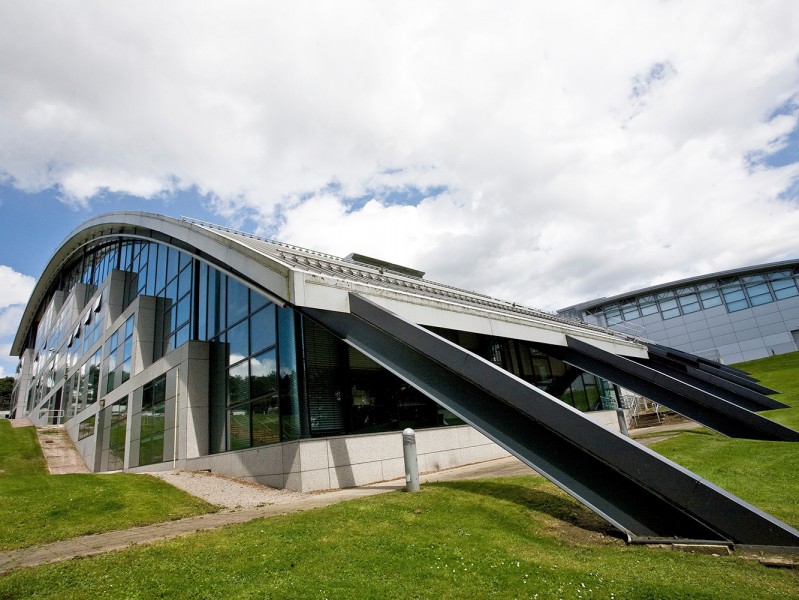 The annual derby match between RGU and the University of Aberdeen saw students pit their wits against each other in a lively legal debate - with RGU taking home the shield for a fourth year in a row.
Sponsored by Brodies LLP, the Granite City Moot took place in front of Sheriff Andrew Miller and the academics and students from both universities.
The winning team from RGU included Dan McManus who is currently studying for his postgraduate diploma in Legal Practice and Charlotte Torrance, who is studying the LLB degree – both at The Law School.
Mooting allows students to demonstrate their legal knowledge and presentation skills acquired during their law studies while adhering to the protocols of a real court. The problem set to the students this year involved a Civil Appeal on the issue of the right to privacy and freedom of expression involving photographs being taken of a celebrity in their own home.
RGU law lecturer and Moot Coordinator Jonathan Brown said: "Both teams are given a problem scenario with a real legal problem set around a fictitious set of facts. They have to research a complex area of law, construct an argument which clearly and convincingly sets out why their client should win the case, and then deliver that argument in a way that will persuade the judge.
"We were absolutely delighted to win this year's Granite City Moot for the fourth successive time. Dan and Charlotte presented their arguments very well indeed.
"This event is a great opportunity for students to test their skills in front of a real Sheriff and members of the local legal community.
"Public speaking skills and confidence only come with practice and moots are a great way to do this, showing students how their academic knowledge can be applied in practice."
The Granite City Moot took place in the Society of Advocates in Aberdeen Library where a number of solicitors from sponsor Brodies attended. Malcolm Mackay, a Solicitor Advocate and partner in Brodies' insurance & risk team in Aberdeen presented the prizes.
Malcolm said: "We're pleased to support the Granite City Moot for the ninth consecutive year, mooting and debating are valuable ways for students to develop the skills that are applied by lawyers in court, in presenting arguments and referring to case authority.
"Once again, the quality of argument presented by the students was high, which resulted in an enjoyable night for all who attended. Congratulations to RGU and we look forward to supporting next year's event."