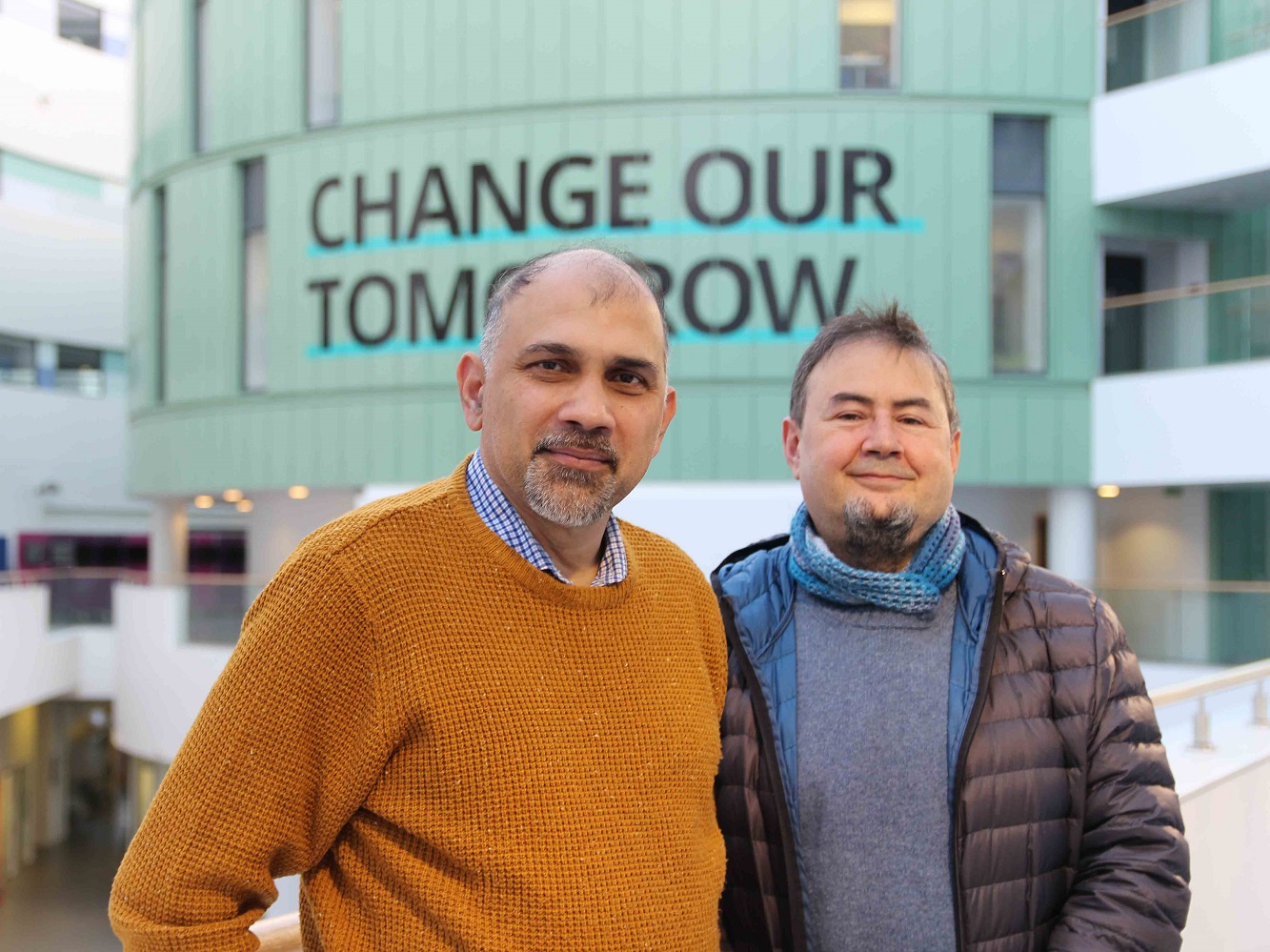 An academic from RGU's Scott Sutherland School of Architecture and Built Environment has been working closely with a peer from Seville in a bid to increase research collaboration between the two cities.
As part of the link-up, Dr Ioseph Cabeza Lainez, Chair Professor in Architecture at the University of Seville (Universidad D Sevilla), has been a visiting professor at RGU for four months, collaborating with Dr Quazi Mahtab Zaman on a number of non-funded research projects.
Professor Lainez was also part of the organisation of the first Urbanism at Borders Global conference held in September 2018, where around 30 delegates presented papers from around 23 countries. The second conference will be held in Malaga, Spain later this year.
As part of the collaborative research Dr Zaman and Professor Lainez have agreed on a number of research initiatives, including the inter-regional language of architecture, urbanism and culture.
A particular focus of some of the research will revolve around Thomas Blake Glover and the strong links between Japan and Scotland.
Dr Zaman commented: "The collaboration with Prof Lainez has been very successful and having his expertise with the School here in Aberdeen has been invaluable.
"A self-confessed xenophile, Prof Lainez has travelled over a million kilometres overseas, with a lot of his research focused on urban research, anthropology and vernacular architectural language, an area which the School is very much involved in.
"We look forward to continuing to developing the relationship with our counterparts in Seville as we further our research collaborations."
Prof Lainez added: "Robert Gordon University is pivotal for the preservation of urban environments and landscapes in Scotland, both key-issues in the fight against Global Warming. I have been delighted to research in Aberdeen and perhaps contribute to the birth of a clearer future in common."