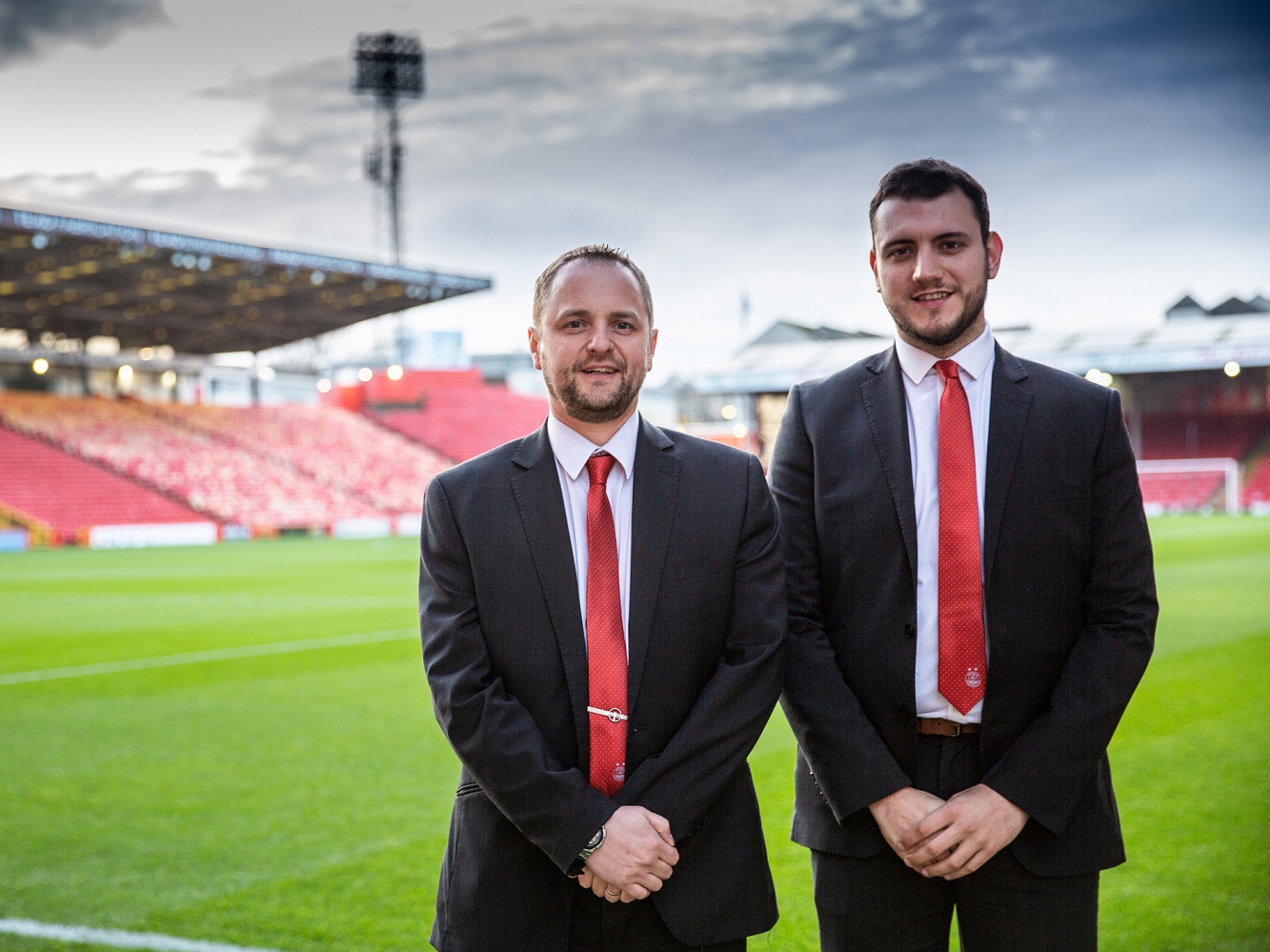 Aberdeen Football Club is one of the latest organisations to sign up to the Graduate Apprenticeship (GA) scheme with RGU, and the club's IT Manager is already seeing the benefits in his role as a mentor.
David Bowman has worked at Aberdeen Football Club for 23 years and has been in the IT Manager role since 2003. He is now acting as a mentor to colleague, IT Support Analyst, Lee Forsyth during the course of Lee's IT Management for Business GA.
He said: "As an employer we value the development of our staff, with regular Performance Development Discussions and are 'Investors in Young People' accredited, so were happy to support Lee throughout the programme."
David feels that Aberdeen Football Club's dedication to their staff perfectly complements the GA scheme and that it is not only the apprentices that benefit in the long run.
"I think there are definitely benefits for the employer. It helps us with development opportunities for our staff to gain graduate-level qualifications, by applying their developed knowledge and skills directly into the workplace.
"This work-based learning definitely benefits the apprentice too, and it's also not as time-demanding as other study methods, helping to manage the work-life balance."
David will be working closely with RGU over the course of Lee's four-year honours degree in the workplace, and is thankful for the support he has personally received from his local university.
"The mentor support from RGU has been very good, as this is a new experience for me, and it is reassuring to know that RGU is based in the city and there is more support available if required.
"Aberdeen Football Club have had a longstanding relationship with RGU on a number of fronts and this programme certainly adds to the successful ongoing relationship."