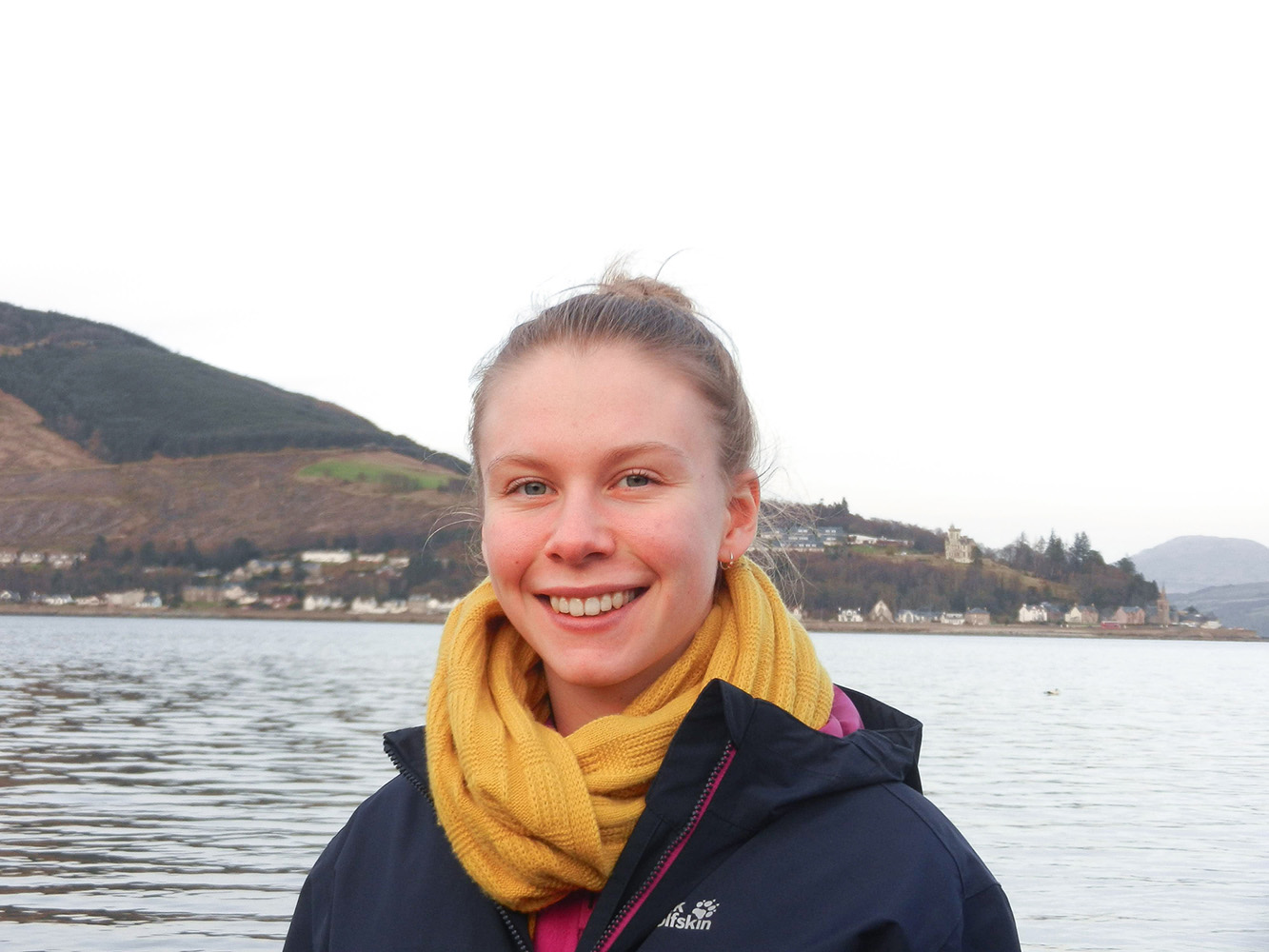 First year student Rosie Payne hopes to be selected to represent RGU in the 24th annual Aberdeen Standard Investments Boat Race this March – despite suffering from hypermobility syndrome, a condition causing pain and stiffness in joints.
Plummeting temperatures, heavy rain, and, at the worst of times, even snow, can make things difficult for rowers in Scotland. But for Rosie (18), and others with her condition, it's even harder when your body is slowly recovering from a long-term condition.
Now in her 7th year of rowing, Rosie is not letting anything get in her way and she has continued to train intensely in the hope to be selected for the race. If chosen, Rosie and her fellow rowers from RGU will go on to pit themselves against rival rowers from the University of Aberdeen in the 3.5km race along the River Dee, which is sponsored by Aberdeen Standard Investments.
Having ranked 8th in the GB Junior Trials in 2017, Rosie is confident that, if selected, she will be an asset to her crew. Rosie, who studies Communication Design, says, "I had been performing very well as a junior rower until I was diagnosed with hypermobility syndrome last year. This forced me out of rowing for a whole year. Fortunately, with the right therapy and exercise, I am now back on track.
"Having been part of the GB Junior Trials in 2017, I have experience in entering a competitive race. My RGU coach has been providing me with endless support but I know selecting is not always easy, so I continue to work hard and I am positive it will pay off. RGU has a strong team this year but if I am selected, I will bring with me my good spirits and years of rowing experience which will hopefully increase our chances of winning."
Although born in Scotland, Rosie, who is in her first year at RGU, spent her childhood years living in New Zealand with her family. It was then that she discovered her keen interest in water sports, where she did surf lifesaving as a sport. She says, "I have always had this strange connection with water sports. I did do other sports in the past, such as gymnastics and hockey, but I always felt water sports were more adventurous and challenging.
"I had had my eyes set on rowing for a long time but my family and I relocated back to Scotland just before my high school years, which is usually the time when people get into rowing in New Zealand. So, when we moved back to Scotland in 2012, I was sure rowing was what I wanted to do. That's when I joined my local rowing community club seven years ago and I have never looked back."
Currently back in Aberdeen for her second semester at university, Rosie is focusing on her training in preparation for potentially being selected for the race. She says, "For the past three months, we've been training inside and outside the gym almost every day. With the training intensifying, some days we can have sessions lasting as long as 16km. On other days, I train by myself over shorter distances. It does take a lot of self-discipline, especially when the weather isn't in your favour, but if you really want to achieve something, you need to strive for it.
"I do hope I am selected as part of the RGU crew for the 2019 Aberdeen Standard Investments Boat Race. If I am not chosen, I will be cheering for my university on the Dee. I think RGU has what it takes to win again this year and being a part of such a victory would be an immense achievement."
The Aberdeen Standard Investments Boat Race is made possible by the continued support of title sponsor Aberdeen Standard Investments. Martin Gilbert, Co-CEO of Aberdeen Standard Investments, says, "Rosie's dedication to rowing despite a condition that could cause others to give up is inspirational, and she is a credit to her university. The students from Robert Gordon University and the University of Aberdeen have relentless dedication for their training - making it to the finishing line first is never easy and we wish both crews the best of luck."
The Aberdeen Standard Investments Boat Race will take place on Saturday 23 March 2019. The race day schedule begins with the toss for stations at 1.20pm. This is followed by the second crew race at 2pm, with the alumni race at 2.20pm. The Aberdeen Standard Investments Boat Race then takes place at 3.20pm, starting off from the Bridge of Dee till the Aberdeen Boat Club.