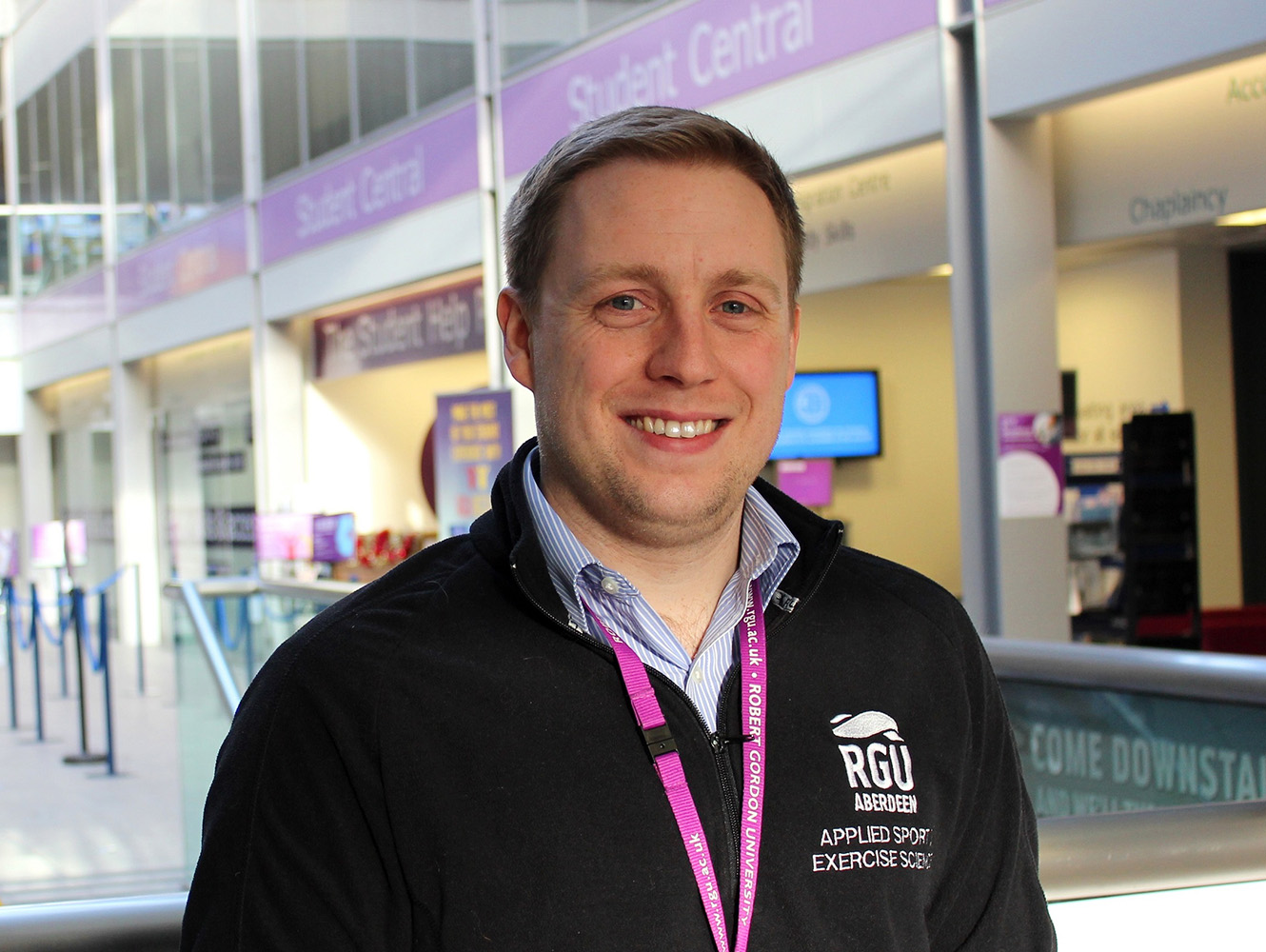 Over 40 students from RGU's School of Health Sciences are preparing to kick off the New Year with a bang, as they put their training into practice in a variety of placement settings.
Third Year students working towards their degrees in Applied Sport and Exercise Science will embark on a six-week placement to further their development and ensure that their skills are tailored to meet the needs of employers.
These placements opportunities span a range of employers and industries, from high-pressure performance settings – such as Scottish Cycling and British Athletics – to community ones – including Streetsport and the AFC Community Trust.
A number of students have also been placed at educational institutions, with some showcasing the benefit of sport to primary and secondary school pupils, while others will turn their hand to research placements at RGU's School of Health Sciences or the Physical Activity and Health Research Centre at the University of Edinburgh.
Dr Bryan McCann, lecturer at the School of Health Sciences, said: "Over the years, hundreds of students have benefitted from our fantastic placement opportunities, which have proved pivotal in their ongoing development as sport scientists and coaches.
"Not only does it give them excellent experience applying their knowledge and skills in real work situations, but it also gives them a chance to build the industry contacts which could become invaluable as they head out into the workforce, following their graduation."
This year will also see the first cohort of BSc (Hons) Sport Coaching students embark on their own six-week placements, working at secondary schools throughout Aberdeen.
They will be tasked with delivering PE lessons and extracurricular sport sessions, as well as coordinating their school's involvement with the Aberdeen Youth Games project.