OneHE welcomes RGU academic as its first Global Subject Centre convenor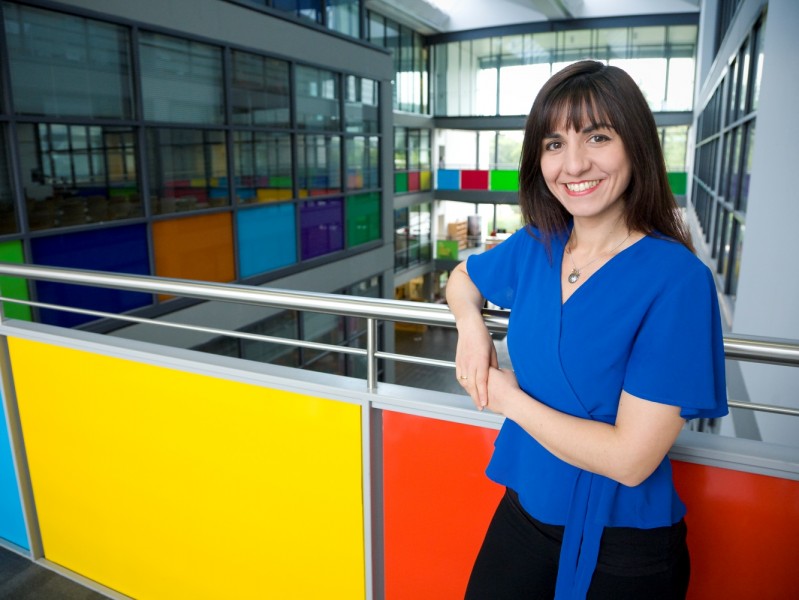 OneHE, the global network for educators, has announced the appointment of Dr Konstantina Martzoukou as the convenor of its Global Subject Centre for Information and Computer Sciences.
Dr Martzoukou, teaching excellence fellow and course leader of MSc Information and Library Studies at RGU's School of Creative and Cultural Business, has been appointed as the convenor for one year initially.
The new centre is an online community that will foster discussion, debate and teaching practice within information and computer science. The Global Subject Centre for Information and Computer Sciences is among the first of 30 global subject centres that are planned and aims to help educators to connect, collaborate and innovate.
Dr Martzoukou said: "I am delighted to be joining OneHE as a convenor contributing towards this innovative initiative for higher education with a community engagement and grassroots approach at its core.
"I look forward to engaging with a global community of educators, discussing teaching and learning opportunities, debating challenges, sharing ideas and collaborating in creative ways".
Originally from Greece, Dr Martzoukou has spent most of her professional career in Scotland, working closely with both home and international students, and she maintains a specific interest in distance-learning education and pedagogy. Her research directions encompass a number of interrelated areas, including information seeking behaviour, information literacy and digital competencies.
OneHE Managing Director Dr Mark Jones said "We are delighted to have the opportunity to work further with the appointed convenors. We have every confidence that their enthusiasm together with their passion for learning and teaching in their subjects, will mean that the Global Subject Centres will drive inclusive, innovative practice in and across the disciplines."
As a convenor, Dr Martzoukou will lead discussion and debate in the Global Subject Centre and will be an active member of OneHE, which is a membership platform that aims to bring together educators to share ideas, solve common challenges and inspire each other to improve the impact and effectiveness of higher education, building on shared wisdom, experience and passion.
OneHe was formed in 2018, by Dr Mark Jones, Olivia Fleming and Simon Jones, former director of the Higher Education Academy.