RGU student wins Energy Institute competition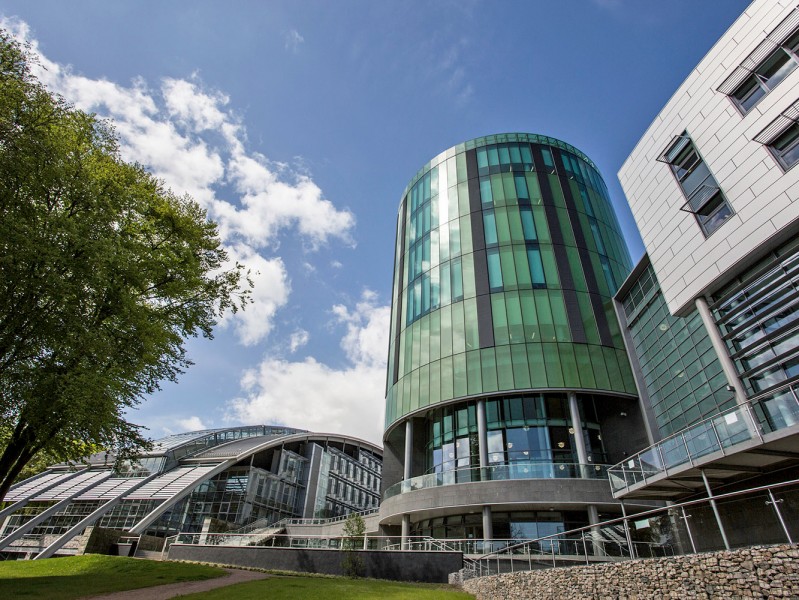 RGU student, Simon Leiper, has scooped top prize in an annual competition held by the Energy Institute to celebrate Aberdeen's best MSc students.
The event, sponsored by Total E&P (UK) Limited, was organised by the EI Aberdeen, Highlands and Islands branch to honour the best energy papers from MSc students at Robert Gordon University (RGU) and the University of Aberdeen (UoA).
This annual event brings together industry and academia, showcasing the latest thinking and research from MSc students as well as enabling them to network with prospective future employers.
Six students were shortlisted by the two universities, with the judging panel included senior industry figures from TAQA, Wellvene, Goodwyn Energy, Premier Oil, Merlin ERD and Halliburton in addition to host Total Limited.
The overall winner, who received a £250 prize, was Simon Leiper from RGU. His winning thesis was entitled: "Study of Inflow Pressure Testing of Production Liners in The North Sea to Predict the Expected Results and Validate Field Tests".
Simon said: "I am astounded to have won first prize. There was an exceptionally high level of talent and to be selected out of so many students is a wonderful surprise.
"I would like to take this opportunity to thank the many people from RGU's School of Engineering, the EI, and the oil and gas industry who have assisted and supported me."
Simon added: "After over 20 years working in the offshore industry it was a real challenge going to university to study. However, being awarded the EI prize is a major confidence boost and now I have my Drilling & Well Engineering MSc, I look forward to progressing my career in oil and gas engineering."
The third prize of £100 went to Ibukun Okunmadewa from RGU for her thesis: "Modelling Matrix-Fracture Interaction during Water and Polymer Injection".
Ibukun commented: "It was brilliant to take home the third place prize given the level of knowledge and skill of my fellow participants.
"This was a great project to be involved in as it gave us the opportunity to work with and present to industry professionals and something I consider to be an invaluable experience."
Dr Mohamed Amish, Oil and Gas Engineering Programme Leader at RGU's School of Engineering, said: "I am extremely delighted and pleased for Simon's and Ibukun's significant achievement.
"Throughout the projects they worked closely with the oil and gas industry and showed a high level of engineering knowledge and skills, initiative and independent thinking, alongside a commendable attitude and enthusiasm in implementing and executing the final product.
Nigel Bradburn FEI, of the local Energy Institute branch, added: "Once again the two universities in Aberdeen have proved to be centres of academic excellence. These two world-renowned establishments bring to the marketplace some innovative ideas as was demonstrated by the student submissions and reflected in the close judges scoring.
"It is really encouraging to see in-depth research coming from the next generation of industry practitioners."