Japanese filmmaker to explore community resilience with RGU students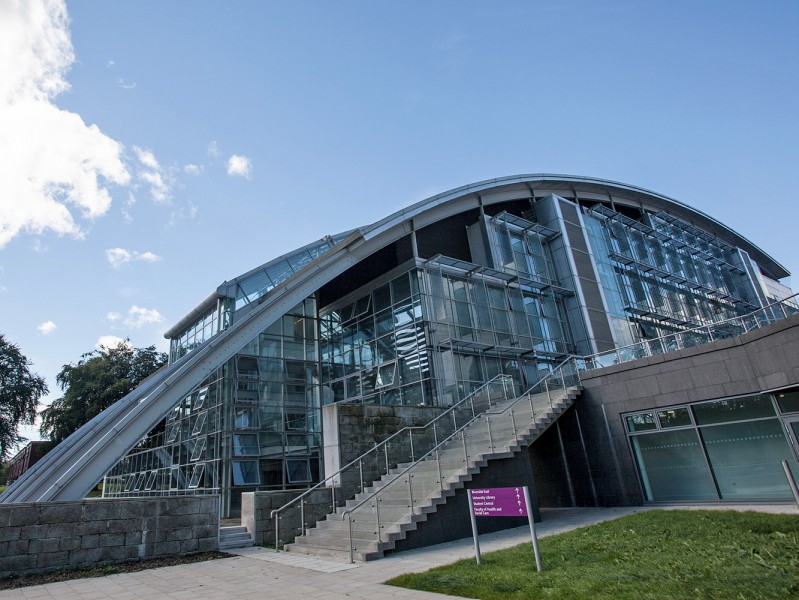 North-east students studying Applied Social Studies will get a direct international perspective this week when RGU welcomes filmmaker and photographer Toko Shiiki.
Toko's passion for sharing the stories of fascinating people has led her to focus much of her recent work around the Fukushima Prefecture, following the 2011 earthquake, tsunami and nuclear disaster.
This has led her to collaborate with RGU's Dr Leslie Mabon for a number of years, as part of Dr Mabon's social science research into the region's resilience efforts.
Toko will visit RGU's Garthdee campus on Monday 15 October, to work directly with Dr Mabon's second year students on using Fukushima as a real-world example to apply their studies to. Together they will then work to identify what makes such communities resilient.
Dr Mabon, a lecturer in RGU's School of Applied Social Studies, is an established researcher with an interest in how communities understand and respond to change and risk in the environment.
Ahead of Toko's visit, he said: "I am delighted to welcome Toko to the university and for my students to have this opportunity to learn from her incredible insights. She actually gave a live lecture via Skype to my Master's class in 2016, but this will be our first time collaborating face-to-face.
"Similar to the way I approach my research in this area, Toko is less interested in issues around radiation and nuclear power, and has her attention focused on people, communities and their stories.
"Fukushima is a particularly fascinating case study for students to consider as, while it is unique in scale, it is important that we understand how these changes affect society. That way, we can plan to address the larger problems we face."
Toko's workshop at RGU coincides with a showing of her latest documentary – 'Over the Sky' – which took place on the evening of Friday 12 October at Aberdeen Science Centre.
The film documents the story of the brass band of Haramachi Daiichi Junior High School, who in 2011 were forced to evacuate their homes in Minamisoma City, Fukushima Prefecture, but would go on to win the Japanese national competition later that year.
The showing was opened by an introduction from Dr Mabon about his ongoing research in the region, in collaboration with Tokyo University of Marine Science and Technology, and his work with Toko Shiiki. Toko also took part in a Q&A session following the film.
Toko Shiiki said: "When I first visited Fukushima, after the disaster in 2011, I only knew the news I had heard filtered and broadcast through the media. If I hadn't personally been there, I would have never known about the inspiring and dedicated lifestyles of those sincere people, and I would have instead just kept grieving for the severe post-nuclear situation which had been publicized.
"The movie, 'Over the Sky' is just one of many stories in Fukushima, but I think it also illuminates many other precious lives in Fukushima. I'd love to invite you to watch this film once, just putting aside all preconceptions or background knowledge of Fukushima."