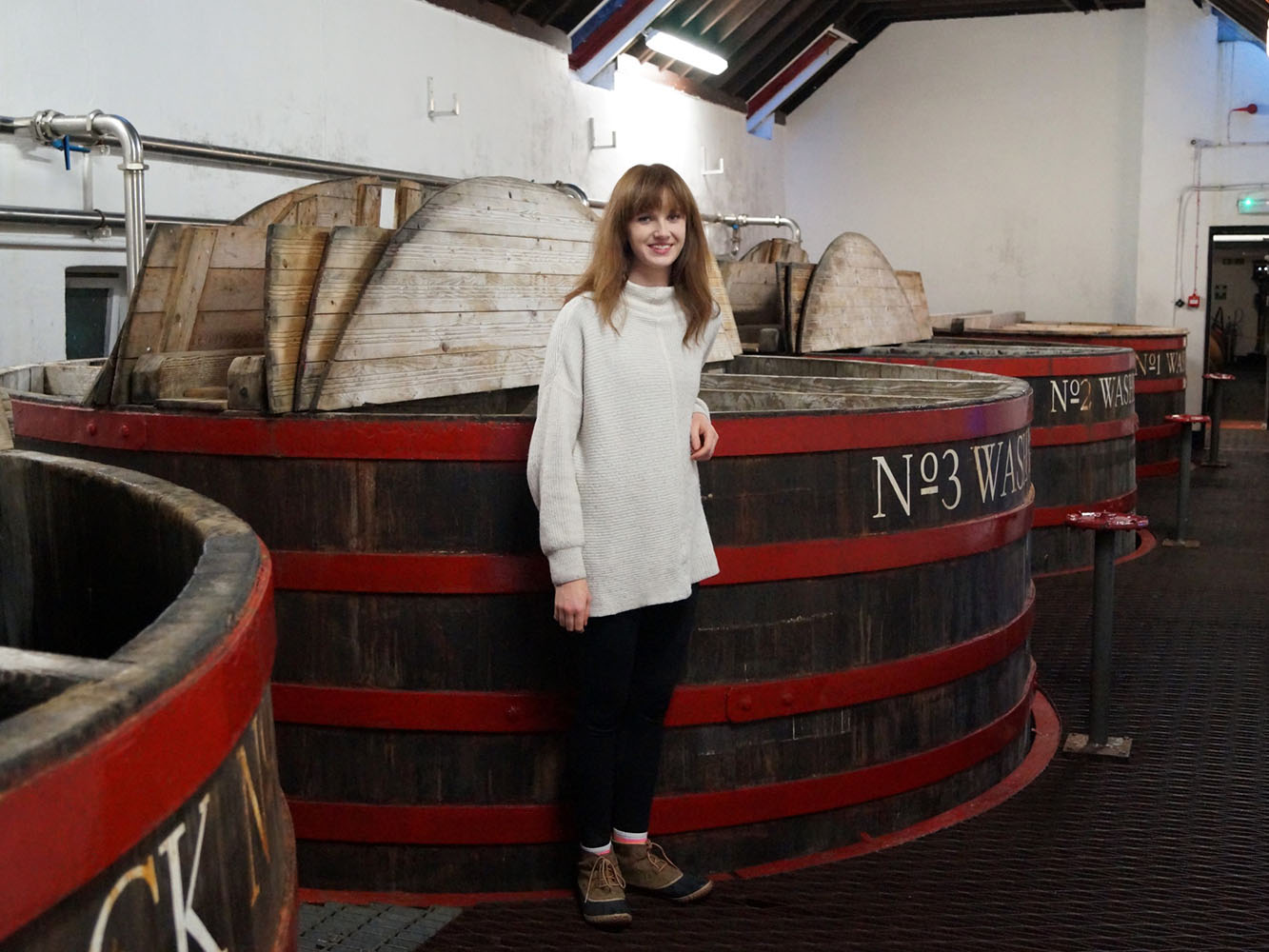 A talented painting graduate from RGU Gray's School of Art has been awarded the inaugural artist in residence post at the Tobermory Distillery on the Isle of Mull.
Catherine Ross, who graduated in 2014, spent last year working at Gray's as the graduate in residence (2017-18). Catherine is to complete a six week residency on the island, involving time spent carrying out her own research and developing new work relating to the local area and the idea of 'North'.
The scheme was launched by ThreeBrand, which approached a number of Scottish Art Schools in a bid to find a painter who could add their own creative spark to the distillery.
The post has allowed Catherine to stay in accommodation adjoining the distillery whilst carrying out her research. On completion of the residency, two works will be selected and donated to Tobermory Distillery.
Catherine, who will return to Gray's as a Visiting Lecturer in Painting for the new semester, commented: "It's absolutely beautiful here. As part of my research I am making directly observed drawings and paintings whilst walking on the Island, as well as making work back in the studio space.
"Working in a studio within the busy environment of Gray's once more since graduating has prepared me well for working here on the similarly small but very busy environment of Tobermory.
"After working full time in a studio as a solitary artist, the Graduate in Residence post is very useful to me in building upon my ability to both study and work effectively in places that are unfamiliar to me.
"I believe the ability to maintain a high level of focus and make work in a range of varying environments is a crucial ability for artists to obtain."
Keith Grant, Head of Painting at RGU, added: "Catherine is the perfect choice for this particular commission. Her interest in the Scottish landscape and how it is used dovetails well with the aims of this particular brief. It is a very exciting opportunity and I wait with interest to see the outcomes."