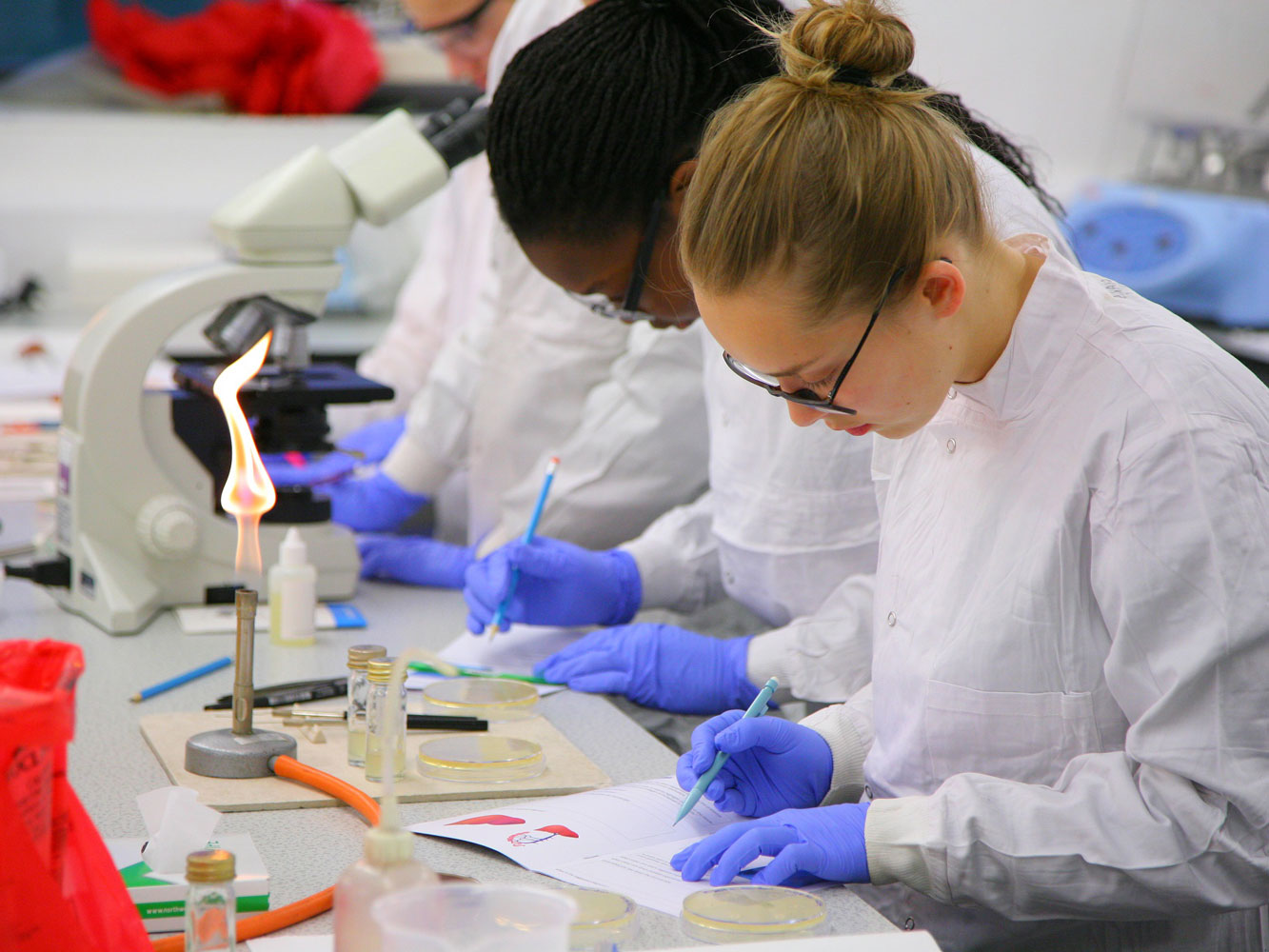 School pupils from across the north-east travelled to Robert Gordon University (RGU) yesterday for a series of scientific sessions to mark the 10th annual National Pathology Week.
Around 50 S4 and S5 pupils spent Wednesday afternoon at the university's Sir Ian Wood Building, taking part in a range of experiments as they worked to solve a clinical scenario.
Each workshop took place in RGU's state-of-the-art laboratories and allowed the pupils to experience different aspects of pathology, including histology, microbiology, haematology and blood transfusions.
Titled 'Science Secrets of the Hospital Lab', the event welcomed young scientists from secondary schools across the north-east, including Albyn School, Robert Gordon's College, Cults Academy, Aboyne Academy and Mearns Academy.
Rebecca Wright, lecturer in the School of Pharmacy and Life Sciences, organised the day to celebrate National Pathology Week.
She said: "National Pathology Week was created by the Royal College of Pathologists to highlight the important contributions that pathologists and associated professionals make to healthcare.
"The idea behind these workshops was not only for the pupils to have fun, but to give them an idea of what it would be like to study and work in this field.
"Our School is proud to take a leading role in engaging with the community and demonstrating the exciting possibilities that science provides, so it was a delight to see so many young people take part with such enthusiasm."
Pathology is the medical specialty concerned with determining the cause and nature of diseases and is critical for the prevention, early detection, diagnosis and treatment of many of the leading causes of disease.
One young aspiring scientist, who took part, said: "It is a very interesting topic which has many different aspects to it."