RGU reports change in leadership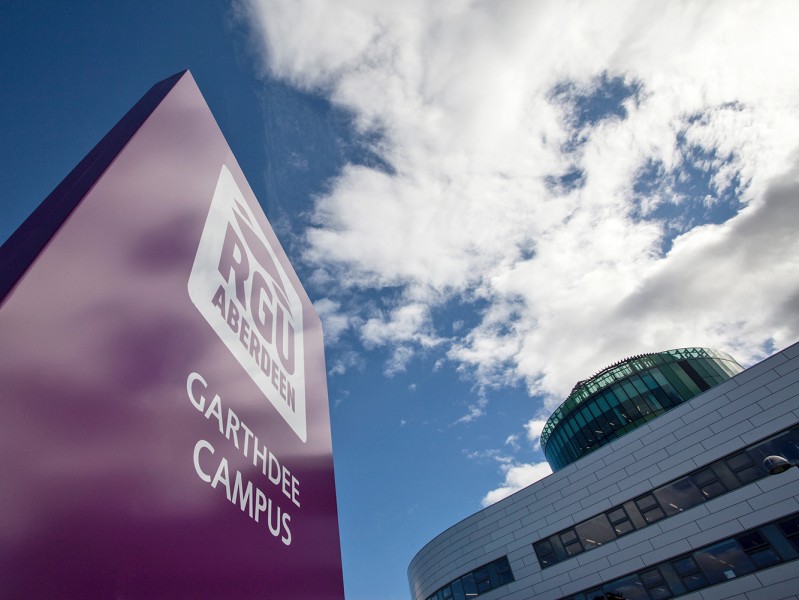 RGU has announced that its Principal, Professor Ferdinand von Prondzynski, is to step down from the position on August 31st and will be succeeded by current Deputy Principal, Professor John Harper.
Commenting on the announcement, Professor von Prondzynski said: "I have enjoyed steering RGU through some exciting and challenging times over more than seven years and I take considerable satisfaction from the continued growth and standing achieved both nationally and internationally during this time.
"The investigation into the alleged conflict of interest regarding the appointment of Gordon McConnell found that the appointment was properly made and that neither Gordon nor I intentionally sought to mislead. There was an oversight on my part, for which I have already taken full responsibility.
"I recognise that the outcome of the investigation has caused division and therefore had a damaging impact on the university's reputation, which I personally hugely regret. Therefore my main reason for deciding to step down is to allow RGU to recover from these events. I am confident it will do so quickly.
"While I will step down from my position, I will remain a strong supporter of RGU and of the North-East of Scotland, for which I have a huge affection."
Mike Fleming, Chair of the Board of Governors added: "The way this matter has played out in public has had a damaging impact on the University and has been a testing time for all those involved. We respect Ferdinand's decision, which we know he has taken in the best interests of protecting the University's well-deserved and hard-won reputation. We would like to thank Ferdinand for his service to RGU.
"Under his leadership, the University has had significant successes and has been recognised for its sector leadership in the national skills agenda, for the continuing development of student-centred excellence and for industry-focused research and support. RGU is recognised for its leading position in the rankings for graduate employment for students, has received a 'Gold' ranking in the Teaching Excellence Framework, and led the way in Graduate Apprenticeships."
"It is now vital that we have a strong and united leadership team and we are very pleased to confirm that Professor John Harper has been appointed as the new Principal. John is a widely-respected and popular educational leader who will provide continuity, stability and energy to drive the institution forward."
The Board is also pleased to announce that Professor Paul Hagan has withdrawn his resignation.
Mr Fleming said: "We welcome Paul's decision. He is a very well-respected leader in the sector and pivotal to delivering the new research programme for the University, which is attracting significant investment."
"With this strong leadership in place, we are now looking forward to drawing a line under recent events and focussing on leading the way as a progressive, innovative University, committed to further enhancing our teaching standards, research and graduate employability."