RGU continues to widen access by partnering with new school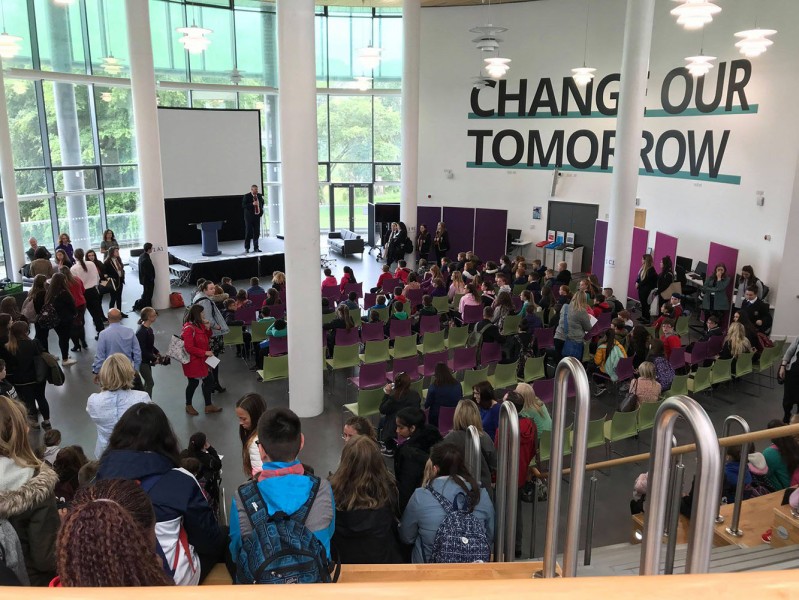 RGU has established a partnership with the soon-to-open Lochside Academy, which will see the two institutions work together on widening access to higher education.
The university has a longstanding tradition of collaborating with local schools on a number of projects, most notably ACCESS RGU; an initiative which delivers outreach activities across the North-east and promotes the uptake of higher education among groups that are traditionally under-represented at university.
Lochside Academy is the most recent school to partner with the university, taking over from Torry Academy and Kincorth Academy, whose pupils will now attend the new school.
Neil Hendry, Head Teacher at Lochside Academy, is excited about the prospects this new partnership will bring.
He said: "Lochside Academy is looking forward to working closely in partnership with RGU in the coming years to increase both the aspirations and the opportunities for our whole school community.
"The school will build on the excellent work done both in Torry and Kincorth Academy over the years, working with ACCESS RGU on a number of projects engaging with pupils from across the year groups."
The first major collaboration between the two establishments will see over a dozen S5 and S6 pupils take part in RGU's Access To initiative.
The purpose of Access To is to give pupils from under-represented areas first-hand experience of undergraduate degree courses and life as a student at RGU.
Earlier this month, hundreds of pupils and parents descended on RGU's Sir Ian Wood Building, as the university hosted Lochside Academy's Primary 7 Transition Day and parental information evening.
This was an opportunity for Primary 7 pupils from all of Lochside's feeder schools to meet their teachers and new classmates, but also the first chance for many of them to experience life on RGU's Garthdee campus.
Brian Webb, Access Pathways Lead at RGU, said: "We have worked closely with Torry Academy and Kincorth Academy for a number of years and it's vital we build on that work with Lochside Academy, creating exciting opportunities for their pupils, inspiring them and raising their aspirations.
"The facilities at the new school are incredible and it will be a great learning environment and community resource, so we're delighted to work with Neil and his team to build on our current links and develop projects in the future."
Councillor John Wheeler, Educational Operational Delivery Convener at Aberdeen City Council, said: "Aberdeen City Council is committed to providing the best possible outcomes for our children and young people. Partnerships such as the one with RGU are an integral part of this.
"Not only will pupils in the south of the city enjoy the fantastic educational opportunities that Lochside Academy will offer but also have improved access to graduate level courses which can only provide enormous benefits going forward."