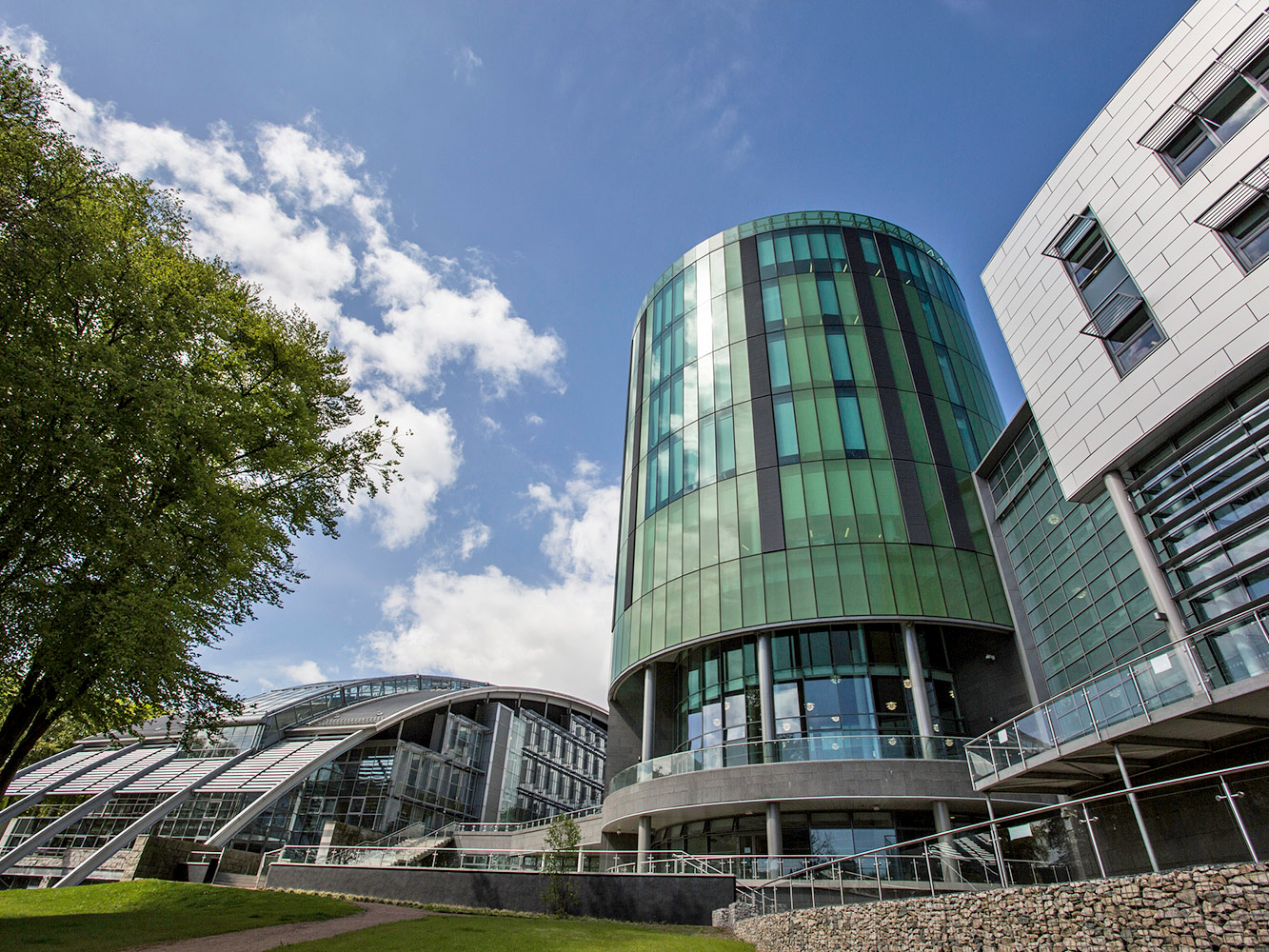 Researchers from Robert Gordon University (RGU) are evaluating two new transport initiatives in Fife, designed to assist people from Fife's most disadvantaged communities in finding, and retaining, employment.
The project, entitled Keep Fife Moving (Stage 2), has been financed by the Scottish Government and European Social Fund, under the Social Innovation Fund. The RGU research team, from the School of Creative and Cultural Business, will be working in partnership with West Fife Enterprise and the Fife Employability and Training Consortium.
The first initiative consists of a driver training facility based at the West Fife Enterprise Learning Centre in Newmills, where people engaged in a wide range of employability training courses – all designed to enhance confidence and life skills – will now be able to access free driving lessons, and support and assistance from a qualified driving instructor. This will give participants important technical skills, and, ultimately, a driving licence to assist them into, or back into, work.
The second initiative involves ambitious plans to revitalise previously established lift sharing schemes within Fife Council and NHS Fife, as well as an innovative plan to create a new lift sharing scheme for Fife-based staff at Edinburgh Airport.
Professor of transport policy David Gray, who is leading the team, said: "Our earlier research in Stage 1 of the Keep Fife Moving project found interest in, and demand for, a range of transport-related interventions amongst Fife jobseekers. We look forward to evaluating the effectiveness of the two funded initiatives, and the impact they will have on the everyday lives of those Fife residents taking part."
Councillor Altany Craik, Fife Council's Convener - Economy, Tourism, Strategic Planning & Transportation Committee, said: "This fully funded skills training programme will help empower and upskill the Fife workforce as well as promote social mobility by enabling unemployed people to gain confidence, develop new skills, travel to work, or take up a new career."
"Getting more people into long-term work is a key driver of our strategy to create a Fairer Fife for all. This is just one of the projects that we are supporting to help ensure that everyone has access to job opportunities, so that no one is left behind."
Simon Warr, West Fife Enterprise General Manager, said: "West Fife Enterprise are delighted that the Scottish Government has given us this opportunity to pilot two innovative approaches to the barrier that faces everyone that's unemployed – the travel for work. We hope the project will help boost participants' confidence through learning to drive, and increase the chances for both gaining and sustaining employment. Working with employers on lift share schemes will help existing employees and make the organisations more attractive for new applicants."
Keep Fife Moving (Stage 2) will be formally launched, at 10am on Thursday, 15 November 2018, at the West Fife Enterprise Learning Centre at Newmills.