Moving past traditional lecturing to a new digital format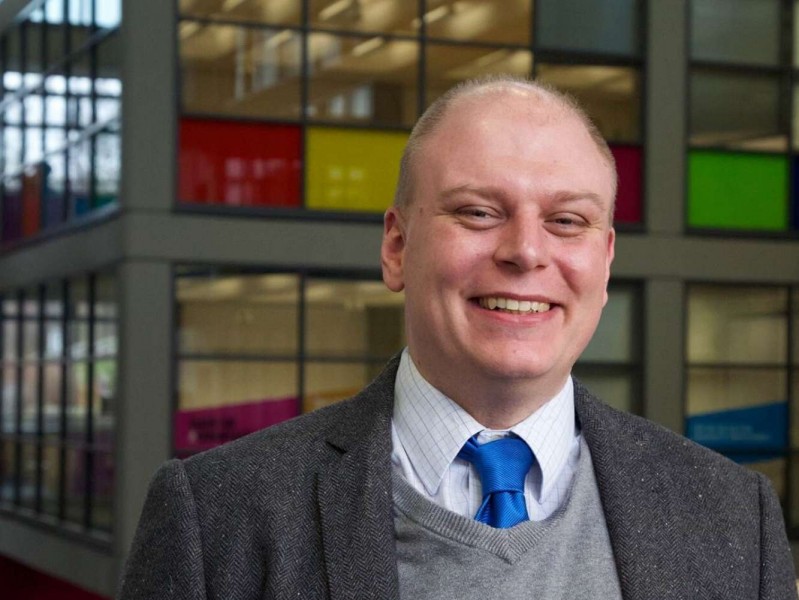 David Christie, academic strategic lead, and Dr Andrey Kotelnikov, law lecturer, write about how The Law School adapted to the online delivery of workshops when role playing and face to face contact had seemed integral.
The Law School at RGU has 15 years of experience with distance learning, ten years with the only online undergraduate law degree accredited by the Law Society in Scotland and two with the online Diploma in Professional Legal Practice.
This meant that when we had to transfer the on-campus students online, we were in a strong position to do so, smoothly. For example, the diploma in legal practice equips students with the practical skills needed for legal practice and unlike other law schools we already had the infrastructure to deliver and assess those skills online. Some activities seemed to unavoidably require face to face contact – such as role-playing workshops where reading body language was considered particularly important.
In particular, our modules teaching mediation are assessed by an on-campus workshop reflecting the reality that mediation in practice has always considered the real person contact to be of paramount importance.
Mediation has been one of the growing trends in the resolution of disputes between people, companies and other groups. It is a process where parties with a contentious issue between them try and avoid the expense and delay of going through court (or some other form of dispute resolution which has a decision reached by an independent part) but instead try and work it out themselves with the assistance of a neutral third party. In that context, the facilitator is known as a mediator and in the UK, and internationally, there is a growing band of specialists who are expert at this process. Our modules are aimed at training people to both use and run this process.
The mediation process differs from other forms of dispute resolution because so much of it is run by consensus. As a result, there is less need for the formal rules which try and ensure strict fairness of the process. In teaching (and doing) the process, the difficult area relies on understanding parties' issues, and seeking to bring them together. Traditionally, the understanding of the profession was that face to face contact was critically important. Teaching required some face to face sessions – and role-playing workshops – even when the rest of the teaching for a module was online.
So, in early March, the Law School was preparing for its mediation workshop where students from around the world would gather and spend three days working together and running through scenarios. Then the COVID 19 lockdown happened. Initially, we thought that meant having to postpone the session. Even though the Law School is otherwise teaching both legal skills and knowledge online, the need to suss out body language and non-verbal cues was seen as sufficient inherent in mediation to make something offline imperative.
However, it quickly became apparent that the conventional wisdom of face to face contact was being swept away in practice. Social media feeds filled with success stories of Zoom and telephone mediations too.
Quickly, we sought and obtained buy in from the tutors (who are experienced practitioners) and the students. We recruited some willing colleagues to play the roles of Bob the unpaid Builder and the newly grieving widow, Tricia. We deployed our existing Blackboard Ultra classrooms – complete with breakout rooms – and ran the sessions with the students.
The accessibility of the event was a particular success. It helps students as well to be more aware of certain features and less of others – the lack of eye contact is a particular issue, and perhaps means that the time taken to build a rapport online is increased (we saw an increase in the length of time needed to "do the deal" compared with on campus years). But if the future is online then these are valuable things to learn now – rather than in the live environment.
Our new online learning is something that is teaching us new skills every day, and it is skills that will help us throughout our careers.