Kangoo's trip to Orkney and back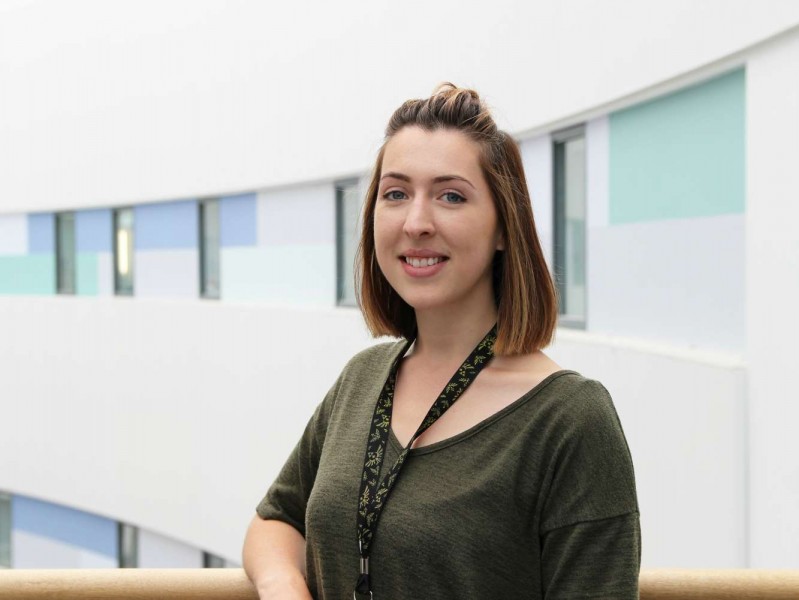 Rebecca Wright, lecturer at the School of Pharmacy & Life Sciences writes about her round trip to Orkney in RGU's Kangoo.
Kangoo is an electric van used frequently across the campus, usually for small trips for a day. You may have spotted the ubiquitous grey van with the slogan "aRe yoU a briGht spark" around the campus. I had booked the Kangoo before, but only for short local journeys. I wanted to explore the possibility of driving an electric vehicle when I took the van on the Ferry to Orkney as part of the University's programme of events for British Science Week early in March, prior to the country going into lockdown.
Although Estates wouldn't normally book the Kangoo van out for this length of time, it was agreed in this instance as a trial, with a view to reviewing options for sustainable travel.
Along with my colleagues from the school of Pharmacy and Life Sciences, and the school of Engineering we travelled to Orkney on 8 to 11 March via the ferry, which saw us arrive in Kirkwall. During the trip we visited two islands, Shapinsay and Westray, and other locations on the mainland, such as Stromness.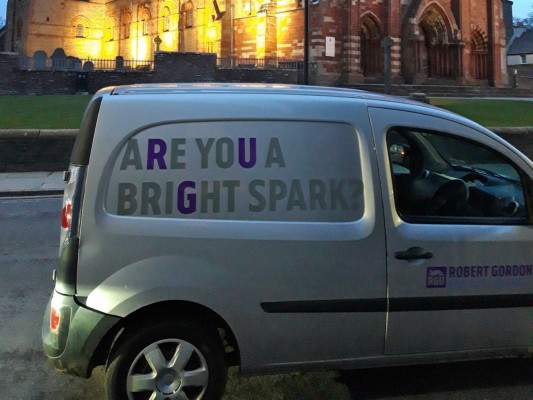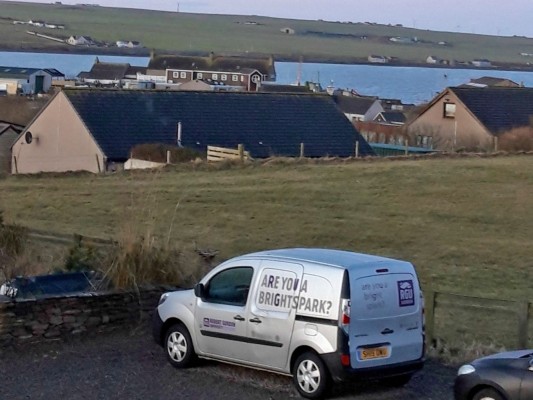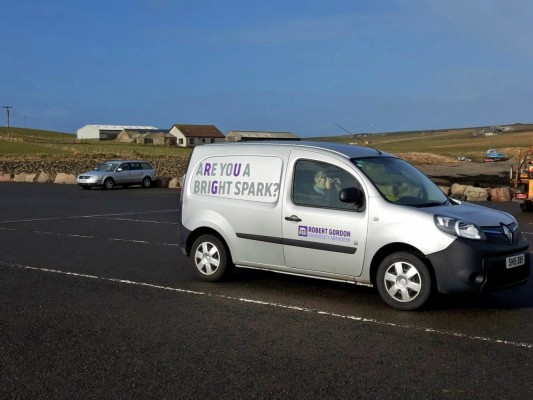 During the public engagement trip, we ran activities at three schools on different islands, two local youth groups, and hosted a STEM opening evening which connected young people interested in STEM subjects with local companies. The activities showcased a range of interesting and exciting areas of STEM, from forensic science to circuit making, amongst many others.
While we didn't encounter any problems on our trip, we had to think differently about how we planned our journeys. We also had an additional car due to the group size so we were able to leave the van charging overnight. Also, we would not have managed to fit everything that was needed for the events in two regular cars. One of the more unusual items we took along was a smoothie bike we hired from the RGU Union, which is a full-size adult bike modified with a blender at the front, which you can pedal to power.
Overall, we were pleased and relieved that we were able to undertake the trip safely and were able to demonstrate the potential of the vehicles. Based on potential for ongoing use, RGU may consider taking on a vehicle for use on longer projects.
For more information on joining RGU's Co-Wheels car club membership or booking one of the RGU vehicles please visit RGU Transport on RGyoU or email transport@rgu.ac.uk