Embracing the gift of technology to reach out to students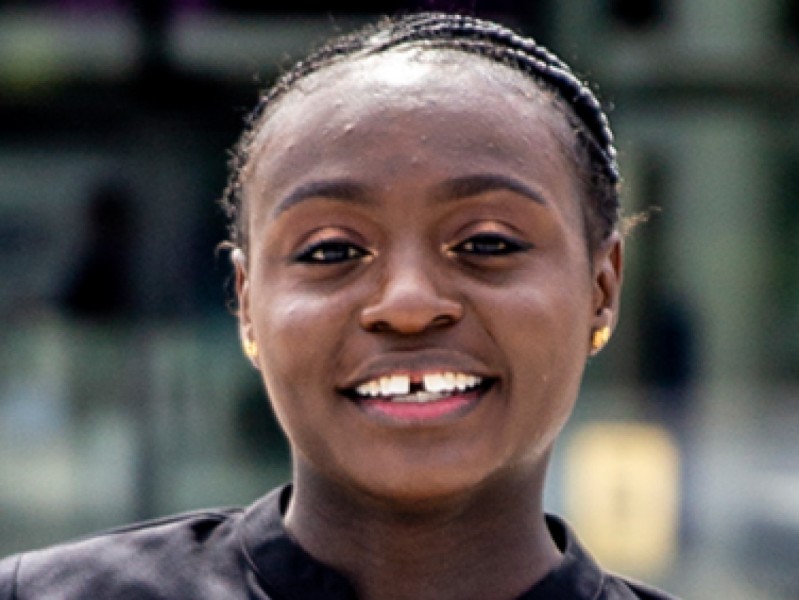 The Student President for Communication and Democracy, Ursula Ojiji, shares how the many mechanisms through which students can work in partnership to improve their university experience are still available after the switch to online learning.
Who would have thought that isolation could be a buddy? Over the past month, swift changes have been made and different coping mechanisms have come for staff and students to settle into studying and working from home.
Student Presidents and Vice-Presidents are now, more than ever, actively supporting students' wellbeing while they study. A typical day for us would be to listen for and get feedback from students on how we can improve their learning experience, as well as their general wellbeing, while on campus – whether that's through the rep structure, society or sports forum.
Now one month into the lockdown, we are embracing the gift of technology to harness our skills digitally. We are reaching out to students via our social media platforms and setting out virtual forums on Microsoft Teams to see how we can support societies, sports clubs, and school officers to reach to their members.
The wellbeing of every student is the focus of everything we do, and we believe that students' needs are our main priority. We will make sure to remind them that they are active members of RGU:Union, whether on campus or at home. As part of studying healthy while working or studying from home, through the RGU Sport, students can actively engage in the sports campaign "Stay Home, Stay Safe, Stay Well" which covers a full programme of workouts and challenges, even during these strange times.
We are continuously making sure we stay in contact with our school reps, societies and sports clubs to ensure we get direct feedback. We want to let students know that we are still very supportive, available to contact and will make sure that this transition is as smooth as it can be. Students can reach us through our emails, social media platforms and checking the Union's website for any updates. If they need any advice, they can contact our Advice and Support team.
The Student Presidents are here for you, and we will get through this soon.