Delivering meaningful change to combat racism in our community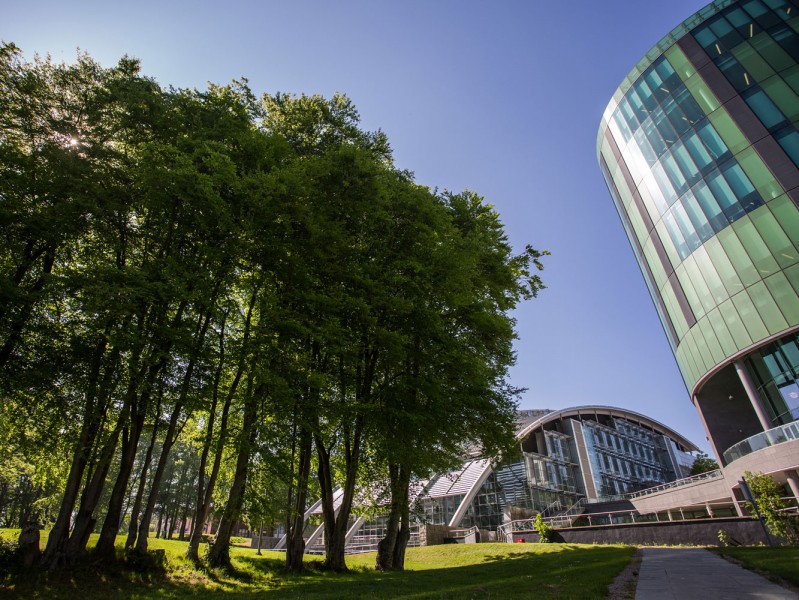 Professor John Harper, Principal of RGU and Emmanuel Akerele, Student President for Education and Welfare, reflect on the global movement to combat racism and the action we have planned at RGU to deliver meaningful change for staff and students.
Discrimination in any form is unacceptable. Black Lives Matter and we need to articulate that simple fact at every opportunity.
The abhorrent killing of George Floyd in the USA has been a reminder to us all that racism is a systemic challenge in our society. Black Lives Matter is a global movement that has again given reason to reflect on what is happening not only in the USA, but in Scotland and in our university.
Black Lives Matter is a statement that we all must not only support in our words but in our actions. Inclusivity sits at the core of RGU's purpose and we need to better understand the extent to which our students and staff encounter racism. We then need to take steps to protect them and challenge and expose those who are responsible.
In recent weeks, staff and students have come together in support of the global movement, determined to take appropriate action to combat racism. This unity is one of the qualities of RGU where staff and students work in partnership to ensure RGU has an inclusive learning, research and working environment which is supportive to all of our staff and students.
Through the Partnership Objective, RGU:Union and the university jointly explore a topic, develop ideas and deliver improvements. We are currently exploring what equality, tolerance and respect means to our staff and students, to understand the issues and the barriers they face in our community. We will prioritise racial discrimination.
We will work together to listen to the voices of our Black, Asian and Minority Ethnic (BAME) staff and students when they articulate their experiences of microaggressions, discrimination and racism. Through the Partnership Objective we will identify and challenge institutional racism in all that we do and take appropriate action to deliver meaningful change for our staff and students.
This work will be led by staff and students representative of the university's diverse community and will report into the university's Equality and Diversity Advisory Group.
The findings will form the basis of an action plan to challenge any form of racism and discrimination in the university and bring sustainable change that will ensure our diverse community are supported and feel comfortable, included and understood.
More details of this work will be provided shortly and we encourage staff and students to engage with it.