Community Outreach at The Law School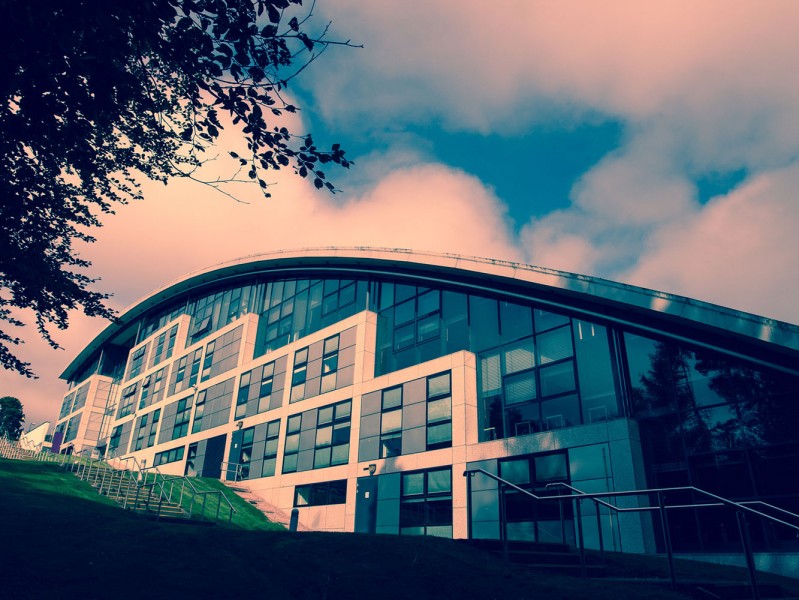 Dr Paul Arnell, Reader in Law, and David Christie, Senior Lecturer, discuss how they have been reaching out to the RGU law community through live discussions and conversations in a bid to share knowledge in a way that retains a personal connection with staff and fellow students.
In spite of lifelong learning being an old idea most people do not undertake formal study after their first degree, and fewer still after any postgraduate studies. Short courses and increasingly micro-accreditation are one way that it can be met. App-based teaching is another. These – by their very nature – can lose the important and beneficial facets of personal tutor engagement and peer support that comes with traditional school and university tuition.
A challenge is to maintaining learning communities and sharing knowledge in a way that retains a personal connection with staff and fellow students and yet reaches out to learners in the midst of their busy lives wherever they may be in the world. The Law School has been successful in working out how to do just that. In conjunction with the university Alumni Office, the Law School has reached out to alumni and the wider community through live discussions and conversations on applied and topical subject matter of interest to them.
The Law School and Alumni Office have developed several different models of engagement with individuals all around the world. The Law School is particularly well-situated to engage here because of the large number of alumni who have graduated its online courses in construction law, oil and gas and energy law and increasingly its online LLB. With former students using online learning skills acquired in their courses remote engagement is seamless – wherever they may be.
The origins of the Law School's community outreach activities centred on its construction law and arbitration graduates. David Christie and Dr Joseph Mante employed an online 'In conversation with…' format to authoritatively but informally engage with professionals in applied subjects mattering to them. Subsequently, the Law School more widely adopted the approach, under the leadership of Dr Paul Arnell. Sessions on extradition, Brexit and immigration law have attracted considerable number of participants. Notably, they have included alumni and a wide range organisations and persons not previously connected to the university, from the Citizen's Advice Bureau to the partner of Julian Assange!
A further aspect of the School's community outreach has focused squarely on the alumni themselves and invited them to lead the conversation. Talks of a very high calibre have taken place by graduates who have gone on to read for PhDs. The Law School's success has meant external speakers can be invited in the confidence that a good audience is certain. Such speakers have covered key subjects of interest to the alumni – bringing different professional and applied perspectives and insights with them.
When the pandemic lockdown hit, the Law School was able to rely on its existing experience to both maintain engagement as well as try new things. A good example is the continuing engagement with our energy alumni in conjunction with the Association of Petroleum Negotiators by Dr Leon Moller. Here an on-campus event was held in February, and again and by necessity virtually, in June and July.
Yet another initiative over the summer has been the Law School's "coffee morning". Here a discussion begins with a particular topic and develops according to the participants wishes. This allows alumni to share knowledge, experience and perspectives – and to simply connect. A facet of the idea is to foster discussions on the past, present and future impact of Covid-19 upon areas of relevance to the School's alumni - construction, energy and law and society more generally.
There is no doubt that there are significant benefits of the Law School's community outreach activities. Importantly, these accrue to alumni, the public more generally and to the Law School and University. In a period where home working is widespread and social and professional isolation have resulted, it is clear that a real need is met through informative, applied and personable community outreach.
The Law School will also launch its Autumn webinar series next month. For more information on the first in the series, which is an 'In Conversation With Dr Paul Arnell and Uche Iloka' where they will discuss the national and international attempts to tackle cybercrime and provide an update on the ongoing extradition case of Julian Assange, please visit the event webpage.