Spotlight on Journalism
Wednesday 16 June 2021 16:30 - 18:00
Location: Online Event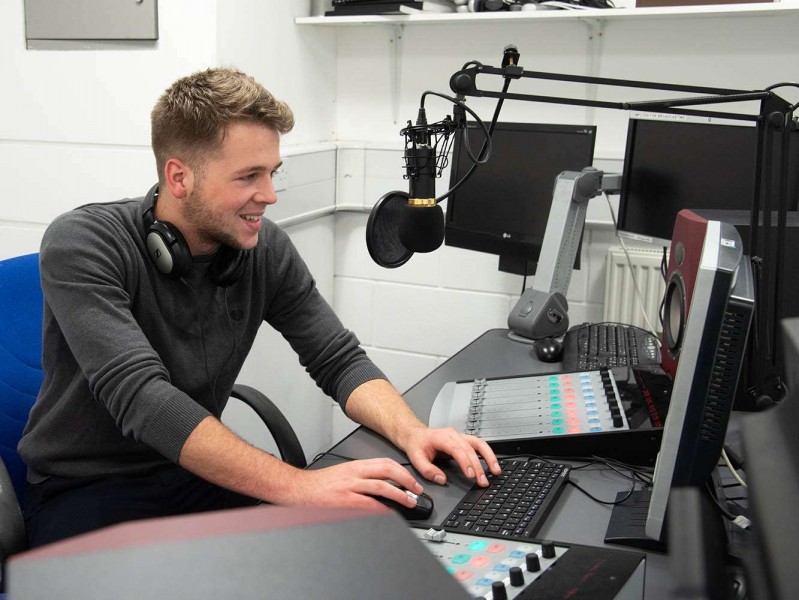 Are considering a career in Journalism but you're not sure about the different career options available to you? Our 'Spotlight On Journalism' event will give a unique insight into a variety of roles within the field of Journalism and whether it's the profession for you.
Deciding what you want to do as a career is no easy decision, that's why we've created our 'Spotlight On...' events, specifically designed to give you an insight into the industry you may be considering so you can see what a qualified professional does day to day.
Journalism is a powerful industry and a rewarding career choice and our professional panel will provide you with a rare insight into the ever-changing industry, as well as the skills required to be successful, including: production, managerial and technical skills, all skills which will open you up a wide variety of careers in the communication and media industries, within and beyond journalism.
Our 'Spotlight On Journalism' event will not only put you in touch with qualified professionals, but you can also hear from some of our current RGU students studying on the relevant course so you can learn more about their experiences. Our Course Leader will also be on hand to give more information about the course and answer any questions you may have before making your decision.
Our 'Spotlight On Journalism' event is delivered online so you can join from the comfort of your own home. All you have to do is complete our registration form to let us know you're coming and let the countdown to the event begin. We look forward to meeting you!
Cost to attend: Free