A Day in the life of an Occupational Therapist
Monday 04 October 2021 16:30 - 18:30
Location: Online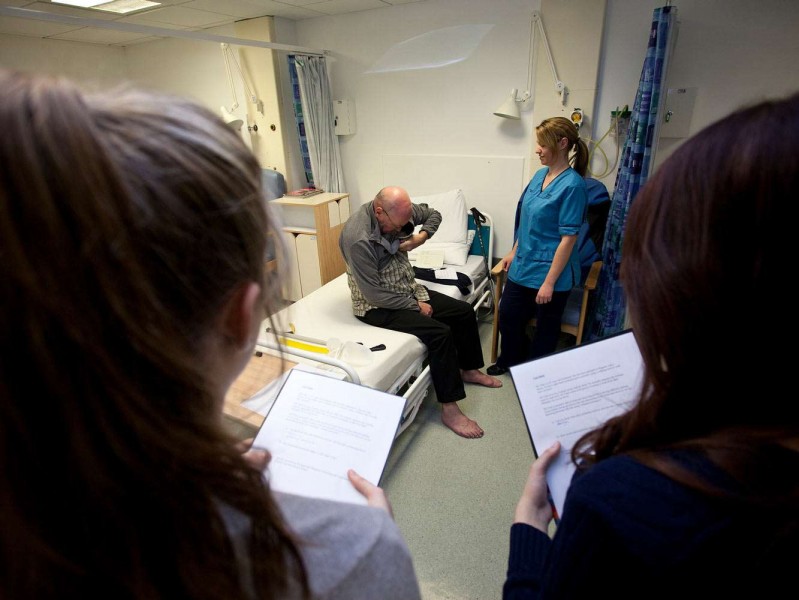 Are you interested in a career in Occupational Therapy? Our event will give you lots of information about this rewarding profession and tips on where to start.
Are you creative and compassionate person considering a practical, professional role in health and social care?
Have you ever considered a career in Occupational Therapy?
Our virtual "Day in the Life.." event will give you an insight into Occupational Therapy; what a typical day as an Occupational Therapist looks like, how to train and qualify and what skills you need to succeed in this rewarding Allied Health Profession.
This is your opportunity to hear from those working in practice, learn more about the Master of Occupational Therapy programme at Robert Gordon University, meet the teaching team and find out what life as a student Occupational Therapist involves from some of our current students.
Here's what you can expect:
4.30pm - Welcome from our Student Recruitment Team and Elaine Stewart (Course Lead of our Master of Occupational Therapy course)
4.45pm - Life as a Student Occupational Therapist - hear from our students about their experiences on the course to date
5pm - Working as an Occupational Therapist - qualified and practicing Occupational Therapists will share their day-to-day experiences of working in the profession and the diverse nature of practice
5.30pm – 5.35pm - 5 Minute Comfort Break
5.35pm - Occupational Therapist Panel Q&A - our panel of qualified Occupational Therapists will respond to your questions, delve deeper into the profession and the areas of practice Occupational Therapists' work
6pm - Studying Occupational Therapy at RGU - our academic staff will be on hand to discuss our Master of Occupational Therapy Course, how to apply and top tips for what to include in your personal statement and preparing for interview
6.20pm - Q&A
Cost to attend: Free