Presenting and Performing
Wednesday 17 February 2021 13:00 - 16:00
Location: Online Workshop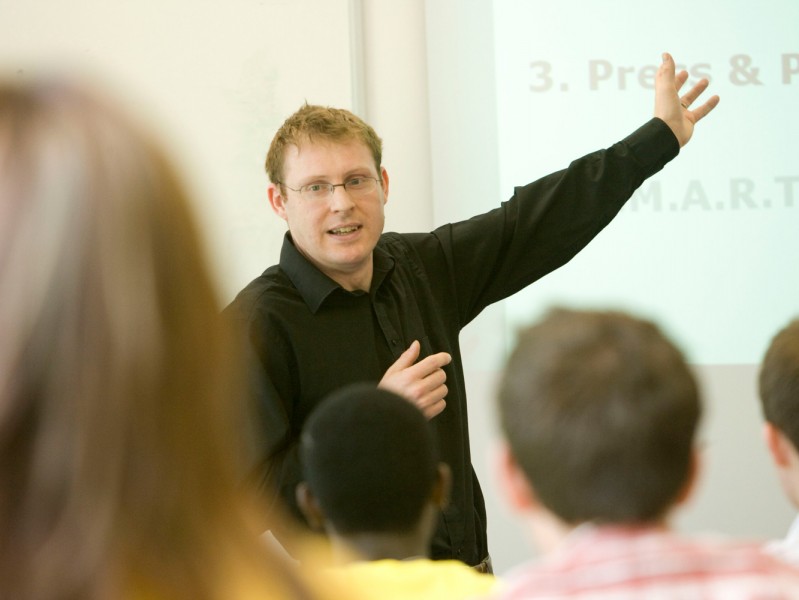 Being able to present your work is an essential skill for any researcher and this workshop will help you take your communication to the next level. This workshop is part of the Researcher Development Programme
Science Communicator and previous international 3MT winner Dr Jamie Gallagher will show you how to turn your research into the most interesting, engaging and memorable presentation possible. Discover how to make your talk stand out from the crowd and how to banish nerves to give a confident performance.
Following this workshop, you should be able to:
understand how to turn research into a compelling narrative
prepare a high quality, engaging presentation
feel comfortable and confident while delivering talks
understand the use of language, body language and visualisation in presenting.
RDF Domains
Suitable for RDF Domains A, B and D
Trainer
Jamie is an award-winning freelance communicator and engagement professional with ten years' experience in the delivery and evaluation of quality engagement projects. Working across dozens of institutions and subject areas he has helped researchers improve the reach, profile and impact of research engagement in almost every academic discipline. He has delivered training around the world. With a specialism in evaluation Jamie provides consultancy services to charities and universities helping them to demonstrate their impact and understand their audiences and stakeholders.
REGISTER