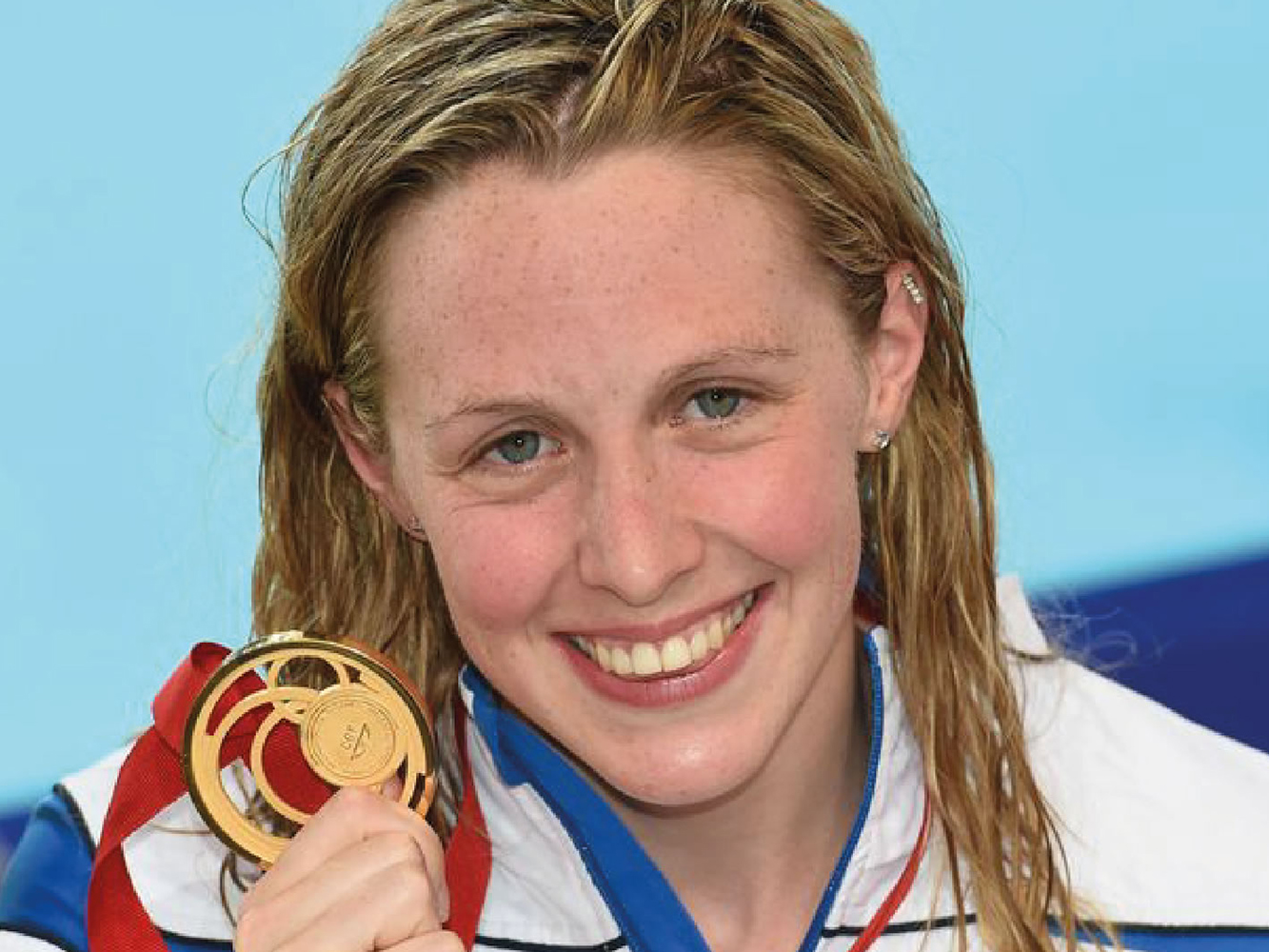 From a student at RGU, to an international swimming champion, Hannah will share her stories of competing in the Olympic and Commonwealth Games and the importance of determination.
How do you push yourself further than you've ever gone before? What does it take to reach the top of your field? Whether it is setting up your own business, completing your degree, or achieving career success, we all need a bit of determination. Hannah's inspiring story of going from learning to swim in Aviemore, to being Scottish Sports Person of the Year in 2010 seeks to share some insight to encourage you to push yourself further.
Hannah studied Applied Sports and Exercise Science at RGU and received a bespoke scholarship package to support both her studies and her sports training. In her career to date, she has gained over fifty medals from competitions all over the world, including a gold medal at the 2010 Commonwealth Games in Delhi and 2014 Commonwealth Games in Glasgow.
Hannah has qualified and competed at the Olympic Games three times, FINA World Championships over five times, and Commonwealth Games four times. She will share her stories of this success and the determination it takes to achieve her career goals.
Come along and be inspired to see what you can achieve and have the opportunity to meet and ask questions with an Olympic swimmer.
About the Venue
This year's Innovation Masterclass series will aim to showcase a range of innovative spaces on the campus reflecting the speaker. This session will take place on The Terrace on Union Way next to the swimming pool in the RGU SPORT building.
About Innovation Masterclasses
The Innovation Masterclass series presented by the Entrepreneurship and Innovation Group at Robert Gordon University provides the opportunity for inspiring guest speakers from the world of entrepreneurship to share their stories and experiences with the student, staff and alumni community of the university. Through these guest sessions, the audience will learn first-hand the value of innovation and develop skills on key topics around entrepreneurship. The sessions are free to attend and open to all.