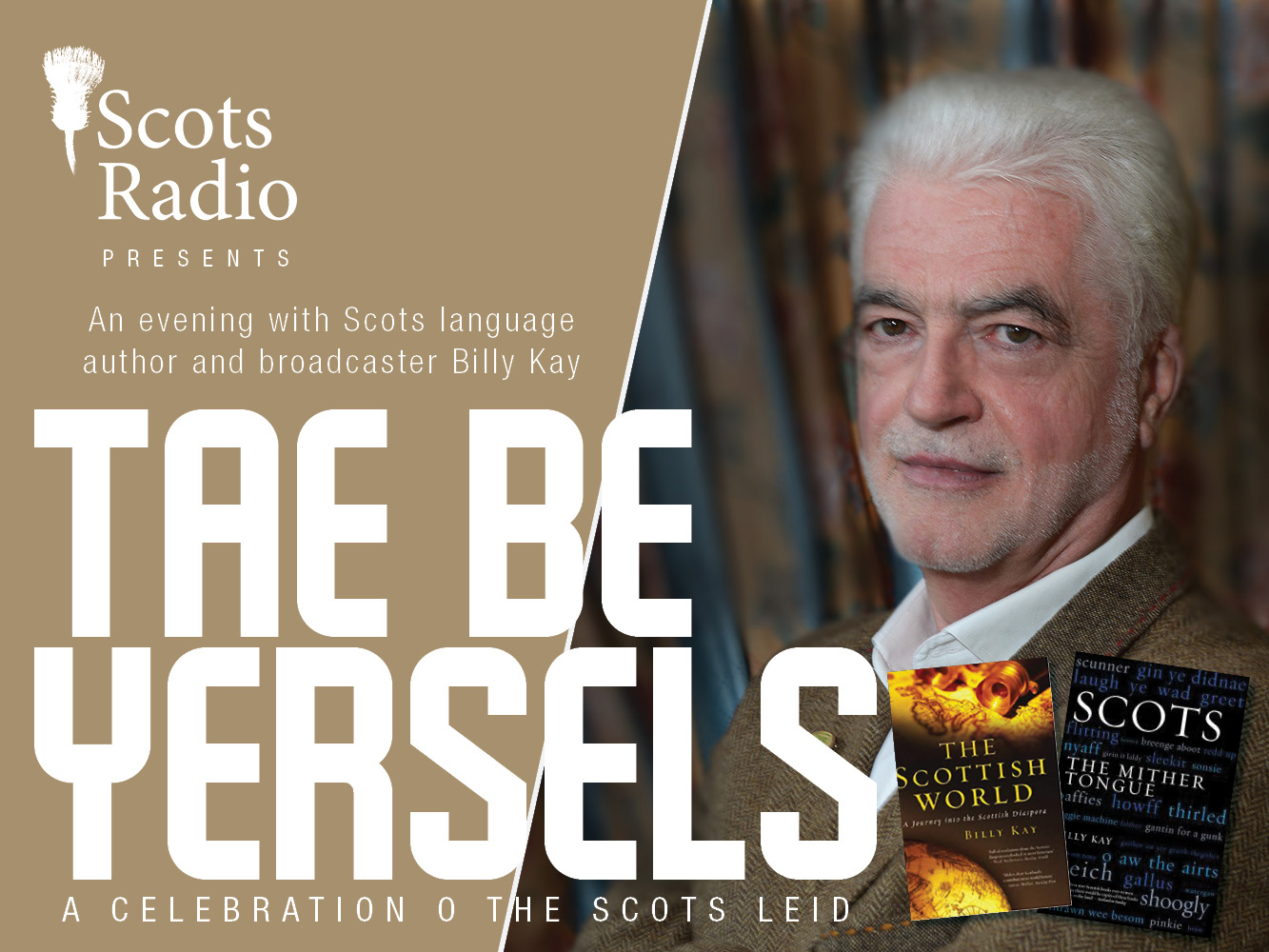 Scots Radio presents an evening with Scots language author and broadcaster Billy Kay.
Earlier in 2019, Billy Kay was invited to deliver the inaugural Scots lecture at the Scottish Poetry Library in Edinburgh. There, he spoke about being steeped in the poetry and songs of Burns growing up in Ayrshire and ranged over the historic poetic tradition in the language from John Barbour's Aberdeen to Hugh MacDiarmid's Borders.
Tae Be Yersels is a celebration of the Scots leid where Billy expands on the status of Scots today and reveals some of the far-flung corners of the globe the Scots travelled with their mother tongue.
Cost to attend: £8.00